Cost of living in Phoenix
When you study abroad in the USA, you'll need to consider expenses beyond university tuition and fees, such as how much money you'll need to live comfortably in your chosen destination. Find out more about the living expenses in Phoenix.
Approximate annual cost of studying in Phoenix
Tuition, fees and insurance from: $38,015
Student housing and food from: $16,091
Living expenses from: $5,056
Approximate total: from $59,162
Living expenses
To get your student visa, you'll need to provide proof that you have enough money to support your cost-of-living expenses — beyond university tuition and fees.
Travel 
From $1,536 to $3,352*
The amount you spend on local transportation will vary. The estimate above does not include flights to and from ASU.
*Prices are estimates and are subject to change.
Personal expenses
From $2,200 to $4,364
Your personal spending budget will include cost factors such as:
Groceries
Off-campus meals
Off-campus events (concerts, movies, professional sporting events, etc.)
Shopping
Tourist attractions (museums, national parks, etc.)
Domestic travel within the USA
How much you budget for personal spending will depend greatly on your individual lifestyle. As a student, there are many ways to save on non-mandatory expenses.
Want to learn more about tuition and overall costs at ASU?
Why invest in studying abroad? 
Earning your degree in the USA can be expensive, but the prestige of a US degree and the potential financial and personal benefits make it a worthwhile investment.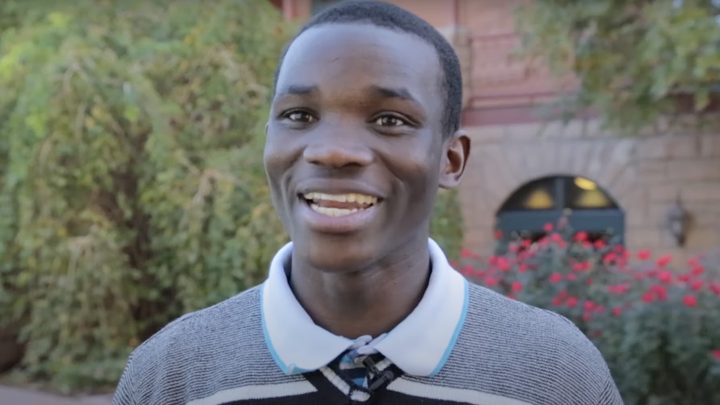 Career outcomes for international students at ASU
As an international student at ASU, you'll benefit from the University's connections to employers and large alumni network.
Top 3 ways to save money as a student
Maximize the value of your student meal plan
Shop around for student deals and discounts 
Set your budget and don't overspend
Any other questions?
Can I start my career in the USA after graduation?
Yes, the US government offers a generous OPT (Optional Practical Training) program, which allows international students to work in the USA for 1 year after they graduate. Eligible STEM (Science, Technology, Engineering and Mathematics) degrees extend OPT to 3 years of employment after graduation.

More than 200,000 international students work in the USA as part of the OPT program each year.

What is OPT?
---
Can I work part-time while I study at ASU? 
Yes, while you are a student at ASU, you may apply and be hired for an on-campus job, working a maximum of 20 hours per week. On-campus employment is a great way to build experience while also earning money to offset tuition fees and pay for personal expenses. Due to student visa regulations, students cannot work off-campus or be self-employed during their first year.
---
Is cost-of-living funding available through Kaplan?
While we do not provide grants or funding to support cost of living, there are one-off merit-based scholarships available through Kaplan. Additionally, ASU offers renewable merit scholarships worth up to $14,500 annually for students earning a degree at any of the Phoenix-area campuses.
---
Is studying abroad in the USA worth it?
Yes! The USA is the world's #1 destination for international students, in large part because a US degree is an excellent investment in your future. Earning your degree in the USA shows future employers that you don't shy away from challenges and that you're a global citizen, helping to make you highly employable. Studying abroad can also help you grow, discover your capabilities, and enjoy a successful career.  
Next steps