Visa support for studying in the UK
You will need to apply for a Student visa if you are applying for a course, and you do not have a UK passport or valid permission to stay in the UK.
You will need to hold a Student visa to be eligible to study at university in the UK.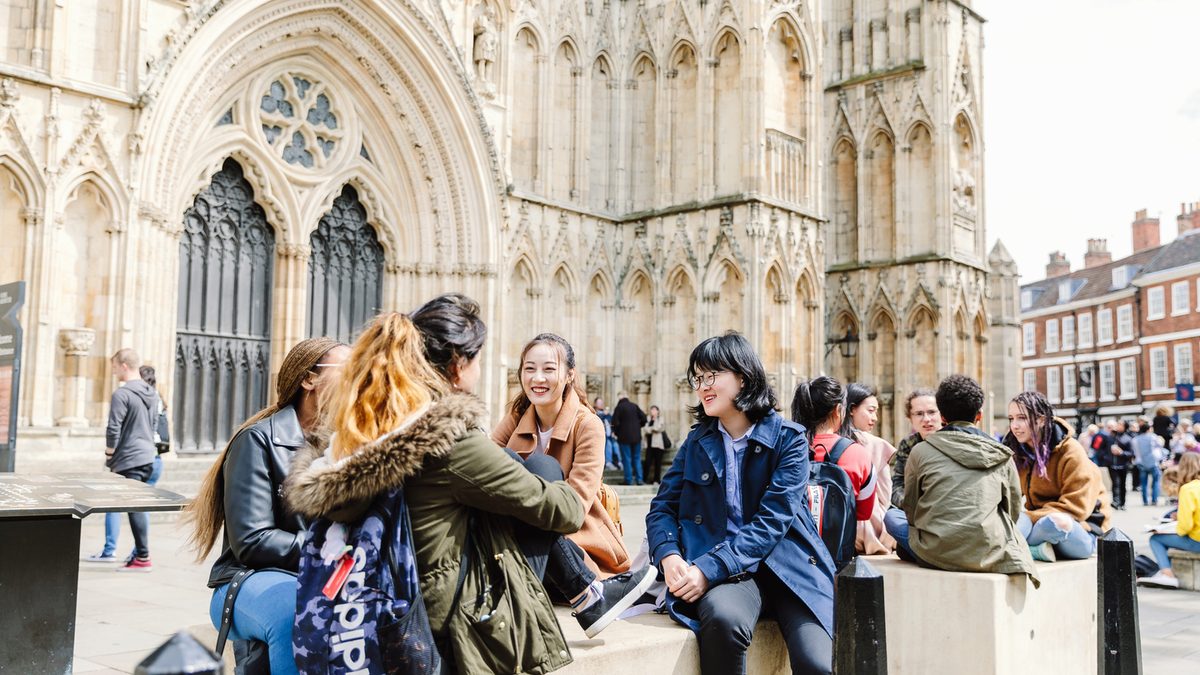 Steps to getting a visa
Receive an unconditional offer

This happens when you meet all the conditions for your study programme.

Pay the deposit

You can do this via bank transfer or Flywire. You will then receive your Confirmation of Acceptance for Studies (CAS) statement.

Complete your visa application online and pay the visa application fee

This will require you to make a gov.uk account. Once you have your CAS, you can start your application for a Student visa and book your appointment.

Submit your documents at your local visa application centre

At the same time, you will have your fingerprints and photo taken. You might also be required to have an interview.

Wait for a decision

It can take between one and four weeks for a decision depending on UKVI visa processing times and the service you choose (standard/priority/super priority).

Collect your new visa

If your application is successful, you can pick up your documents and visa.*
Download your visa guide
*The visa in your passport will only be valid for 90 days. If you are coming to the UK for more than six months, you will need to collect a Biometric Residence Permit (BRP) after you arrive, which will cover the full length of your stay.
Once you have met the conditions of your university offer after applying with Kaplan, and paid the deposit or sent your financial guarantee, you will be eligible to receive a Confirmation of Acceptance for Studies (CAS) statement. Your CAS statement will include the CAS number you'll need in order to make your visa application. 
Visa support
If you have an Education Agent, they will be able to help you obtain a visa. If you don't have an agent, we will be able to guide you through the process as much as possible.

As part of your application to join a UK university, you may be asked to attend a short credibility interview to make sure your intentions to study in the UK are genuine. Kaplan offers practice credibility interviews, so you are aware of the questions you will be asked and how best to answer them.
Any other questions?
What documents are required when applying for a Student visa?
You will need your passport, CAS number, SELT reference number or proof of English level (if applicable), academic qualifications, and financial evidence (bank statement or financial guarantee). If you are under 18, you will also need your birth certificate and a letter of consent from your parents. In some countries you need to provide a TB test certificate. Full details of required documents can be found in our Visa Application Guide.
---
How much money do I need to show that I have?
Studying in the UK is a big investment, so you need to plan ahead. You must have at least £1,023 for each month of your degree preparation course (or £1,334 per month if you're studying in London), up to a maximum of nine months, as well as funds to cover any unpaid tuition fees. This must be held in a recognised bank account for at least 28 days before you make your application for your Student visa.
---
What do I need to do once I receive my visa?
Check your visa carefully for any errors and send a copy to our Admissions team. If there are any errors on your visa, you will need to take it back to the visa application centre to have them corrected.
---
What if my visa is rejected?
Send a copy of your refusal letter to our Admissions team and we will advise you on the next steps. In most cases, you will be able to apply again with some additional support.
---
Who can sponsor my studies in the UK?
You can be sponsored by several different bodies, including your own government, the UK government, an international organisation, a university, the British Council or an international company. Alternatively, you may rely on your parents or legal guardians to pay for your studies. If you're using money from parents or legal guardians, you will need evidence of your relationship to them, such as a birth or adoption certificate, and a signed letter giving you permission to use their account.
---
I am a national of a British Overseas Dependent Territory. Do I still need to prove my English language level and get a Student visa?
Holding a passport from a British Overseas Dependent Territory means you do not need to have passed a Secure English Language Test (SELT). If you do not have a British passport, you will need to obtain a Student visa.
---
What are the alternatives to a Student visa?
You can apply for a Visitor visa if your course is less than six months. Some nationalities need to apply for a Visitor visa in advance and some can travel without a visa — check the gov.uk website for more information.
If you have a British or Irish passport you will not need to apply for a visa. If you already have permission to live in the UK you might be able to study without applying for a Student visa — please check with our Admissions team.
---
Next steps