UK application process
We've made applying to a UK university simple. All you need to do is follow the steps below to start your journey to studying abroad in the UK.
How to apply
Receive a study offer

We'll review your application and get back to you quickly with either a conditional or unconditional offer, or to explore your options.

Accept your offer

Return your offer acceptance form to us and pay your deposit, or send your financial guarantee.
Start your application today
Unconditional: there are no conditions you need to meet, or extra documents you need to send.
Conditional: you need to meet certain conditions, and/or send extra documents, so we can fully accept your application and you can apply for a visa.
Document checklist
For a complete application, you need to send a few extra documents with your application form. These include:
If you'd like some extra support with this process in your home country, we can recommend a trusted local Education Agent.
Support at every step
You don't need to feel nervous about applying. We are here to help and, no matter your educational background, we will support you in finding a study option that suits you.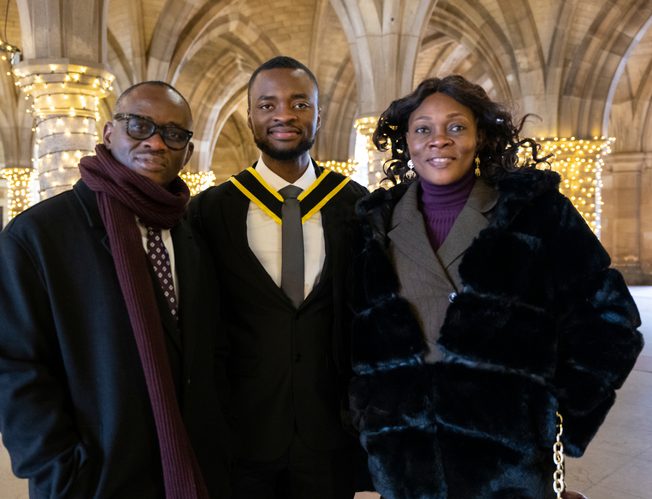 Additional support
You'll need a legal guardian while you study in the UK, until you reach 18 years old. When you receive your study offer, we can help arrange this through a trusted service. 

What does a guardian do? 
Your guardian will act as a 24/7 emergency contact for you. They will be in frequent contact with you by phone and email. They will also be a point of contact for your parents and the College, if needed. 
If you have a medical condition or disability, it's important to let us know as soon as possible so that we can ensure you get the support you need. This allows us to have measures in place when you start your studies.

You can inform us by completing the Medical Conditions and Disability Disclosure form linked on your offer letter. Anything you tell us will be treated as confidential, and we'll only share your information with people who need to know.
Important dates
There are multiple intakes each year, giving you the flexibility to decide when to start your pathway course. We recommend that you apply at least a few months in advance of when you want to start, so that you have enough time to arrange your visa and accommodation.
We also recommend that you enrol on the first day of your intake, or as close to this as possible, to take full advantage of Welcome Week or orientation activities before teaching starts. We do, however, have flexible enrolment periods for students who arrive a little later.
Autumn 2023 intake
| | |
| --- | --- |
| Date | What's happening? |
| 11 September | Start of enrolment for September 2023 intake at most UK colleges and for digital degree preparation courses (until 2 October) |
| 18 September | Start of enrolment for September 2023 intake at the University of York International Pathway College (until 2 October) |
| 18 September | Start of enrolment for September 2023 intake for the University of Birmingham foundation pathways (until 9 October) |
| 23 October | Start of enrolment for October 2023 intake at most UK colleges, and for digital degree preparation courses (until 1 or 13 November) |
| 30 October | Start of enrolment for October 2023 intake at the University of York International Pathway College (until 13 November) |
Spring 2024 intake
| | |
| --- | --- |
| Date | What's happening? |
| 2 October (2023) | Start of CAS issuing for Spring 2024 intake at all applicable UK study centres |
| 3 January | Start of enrolment for January 2024 intake for Kaplan digital pathway courses (until 22 January) |
| 4 January | Start of enrolment for January 2024 intake for the University of Birmingham foundation pathways (until 15 January) |
| 8 January | Start of enrolment for January 2024 intake at most UK colleges (until 29 January) |
| 8 January | Start of enrolment for January 2024 intake at the University of York International Pathway College (until 22 January) |
| 19 February | Start of enrolment for 1.5-term Foundation courses at the University of York International Pathway College (until 4 March) |
| 19 February | Start of enrolment for mid-Spring 2024 intake for Kaplan digital pathway courses (until 11 March) |
| 26 February | Start of enrolment for mid-Spring 2024 intake at most UK colleges (until 18 March) |
| 22 April | Start of final Spring enrolment for 2024 at most UK colleges (until 13 May) |
---
Next steps