Support for under-18s
Moving abroad to study is a big step, especially at a young age. As an international student under the age of 18, you'll likely need some specialised support for your safety and wellbeing. Let us tell you how we can help.
How we support you in the UK
College Guardians service
In the UK, under-18s are considered minors, and are legally required to have a UK guardian in case of emergencies. This can be someone you know in the country who is willing and able to fulfil guardianship responsibilities, or a guardian provided by an accredited agency.
If you're under 18 years old, we can help arrange comprehensive guardianship service from an established guardianship company. We work with College Guardians, a recognised company, professionally accredited by AEGIS (Association for the Education and Guardianship of International Students) with an extensive network of experienced, vetted welfare personnel.
Kaplan Living Special Support
We are committed to providing the best service and level of care for our students. That's why we have Kaplan Living Special Support. This is a package of additional support services available to students staying at Kaplan Living residences in Bournemouth, Brighton, Glasgow, Liverpool, Nottingham and at The Stay Club Kentish Town, a third-party residence in London. If you're under the age of 18, this service is mandatory for your wellbeing. Kaplan Living Special Support is also available for students aged 18+ who would like extra support.

For an additional £300, you'll benefit from access to Wellbeing Co-ordinators. These co-ordinators, who are based permanently at the residence, will be there to:
This is a premium service that aims to give you the reassurance that you will be in safe hands when you move to the UK to study. We're here to help you as much as we can so that you can enjoy student life to the fullest.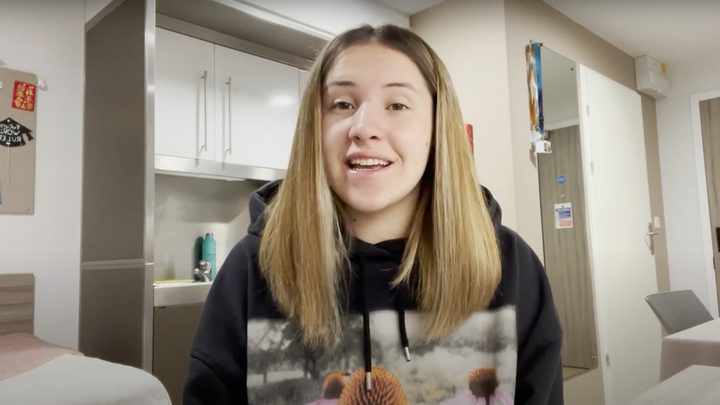 5 min read
Support for minors in the USA 
In the USA, students under the age of 18 are not required to have a dedicated guardian to support them during their studies. Instead, all university faculty and staff are trained and certified to provide support to minors while they are at university. 
In cases where guardian approval is required — for example, an off-campus, class-related field trip — a minor's parent or guardian may be asked to sign permission forms. 
Any other questions?
Can I choose my own guardian?
If you know someone in the UK who can be your legal guardian in the UK until you turn 18, then this person can be your designated guardian. However, if there is no-one you know, then you will be assigned a guardian from the College Guardians network. This ensures that your guardian will be available 24/7 during term time. 
---
How will my guardian contact me?
When you start your studies in the UK, you'll be provided with your guardian's contact details. They are in regular contact with our colleges and will be there to support you with any issues you may face. Your guardian will be experienced in communicating with parents, families and agents who are based abroad.
---
Can I opt out of Kaplan Living Special Support?
If you are under 18 and living at a participating residence then our Kaplan Living Special Support service is mandatory, so you will not be able to opt out.