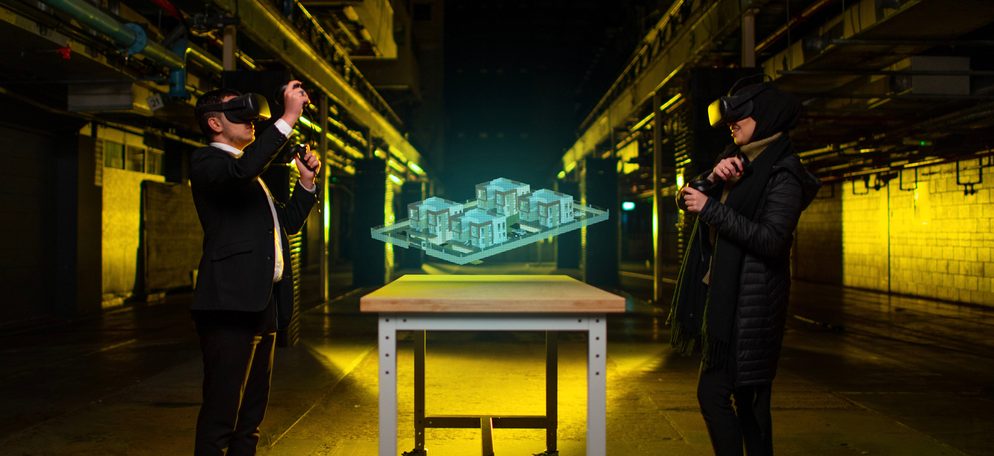 TEDI-London
Prepare for your career as an Engineer with a specialist, skills-led education at The Engineering & Design Institute London (TEDI-London).
Why choose TEDI-London?
Founded by three prestigious universities
Arizona State University (USA), King's College London (UK), and the University of New South Wales (Australia)
Study real-world topics
across many areas of Engineering, from Civil to Electrical to Environmental, on topics connected to UN Sustainable Development Goals
Project-based curriculum
so you'll learn practical skills working on design solutions for TEDI-London's industry partners
---
TEDI-London's founding universities rank highly
ASU is #1 in the USA for Innovation
U.S. News & World Report, 8 years, 2016–2023
King's College London ranks 35th in the world
Times Higher Education World University Rankings 2023
UNSW Sydney ranks 19th in the world
QS World University Rankings 2024
Find out more about TEDI-London degrees
As a highly specialist institution, TEDI-London is able to devote all its resources to teaching one high-tech degree: Global Design Engineering, available as both a 3-year BEng, and a 4-year undergraduate MEng with an integrated master's year.
What TEDI-London has to offer:
TEDI-London's approach to teaching is what really sets it apart. You won't find any lecture halls here, as learning is practical and interactive. The project-based curriculum is designed to get you job ready — in fact, at TEDI-London you won't be considered a student, but a 'Professional in Training'.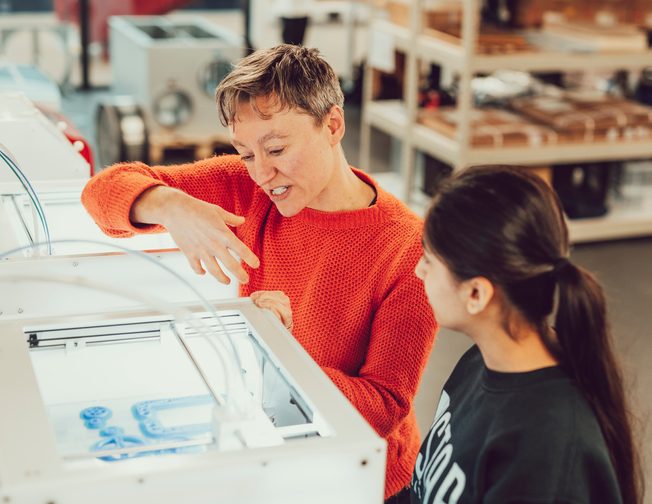 You'll be learning from the very best at TEDI-London. The Institute's founding universities are located across three continents, meaning you'll benefit from expertise and cutting-edge research from around the globe. Many members of teaching staff also hold positions in industry, and you'll work on projects for big-name employers too, so you'll be surrounded by inspiring leaders in the Engineering field.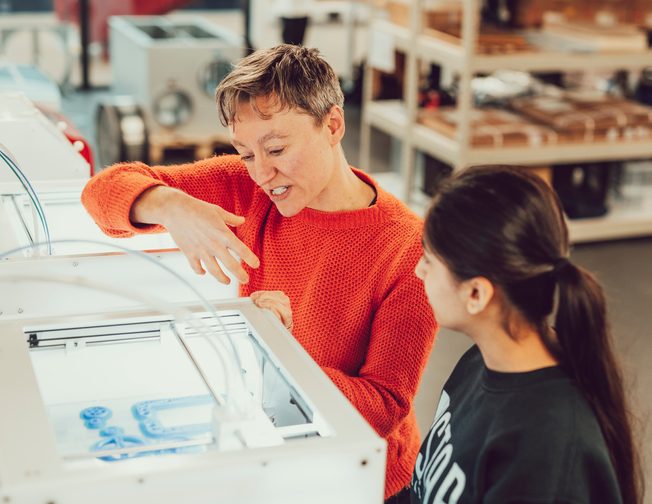 TEDI-London encourages applications from students of all backgrounds. You'll be assessed holistically, meaning your potential to be a great Engineer is more important than your grades and what you've studied in the past. Unlike many Engineering programmes, TEDI-London does not require applicants to have A-levels in Maths or Physics: if you're otherwise a great fit, you'll be able to build these skills during the admissions process with a short online course instead.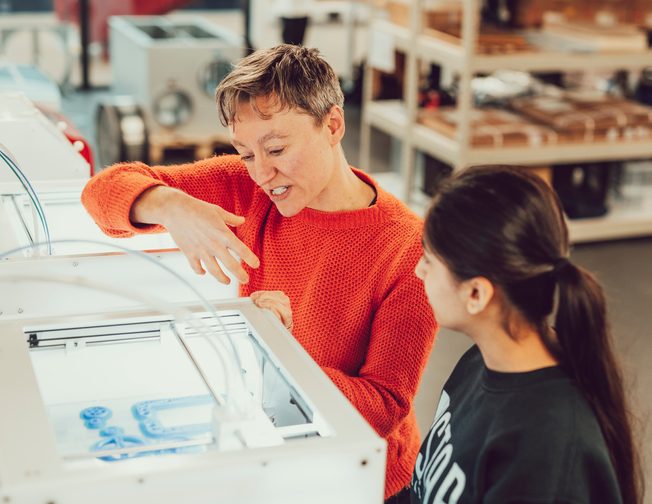 Take a closer look at TEDI-London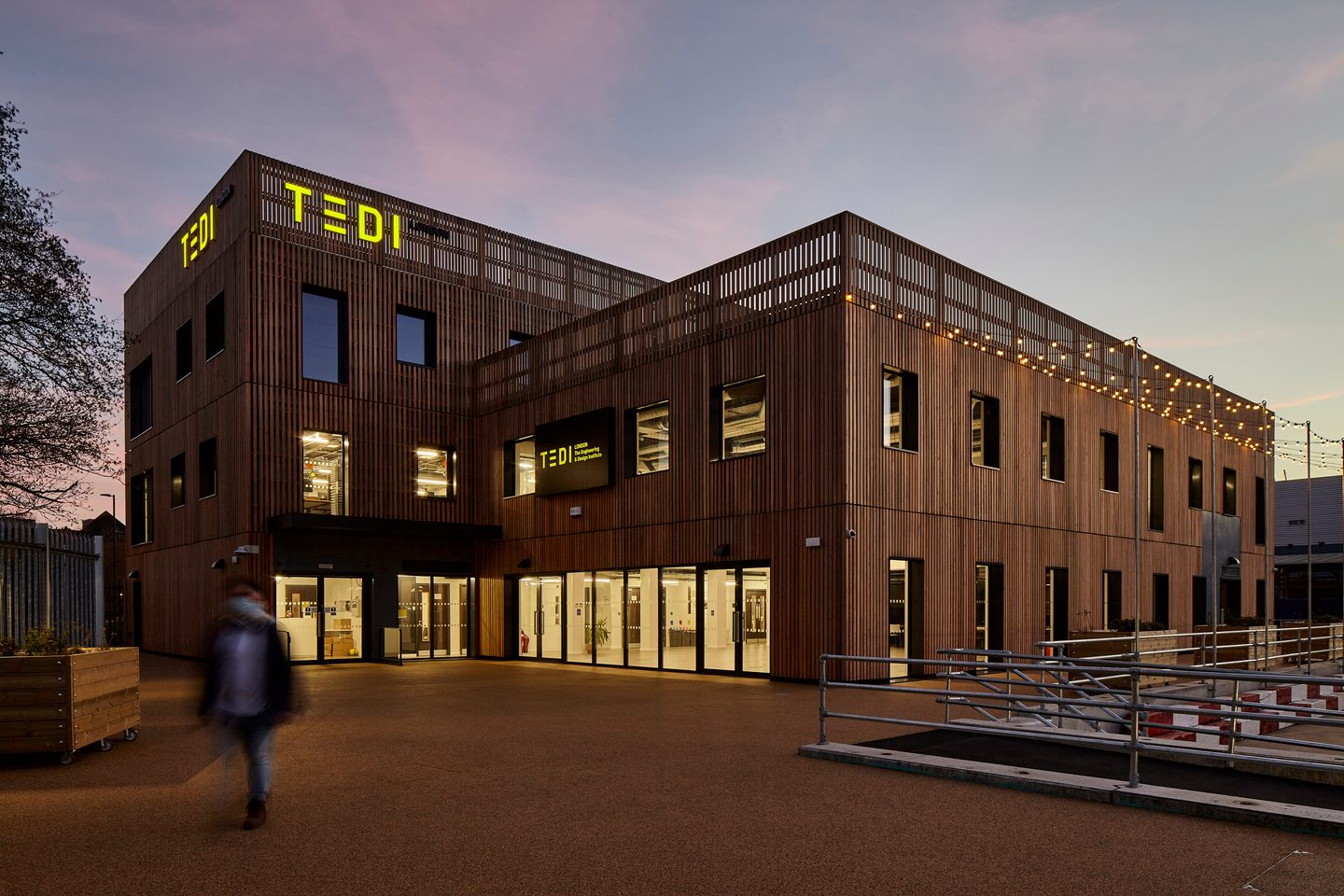 ---
Here's why students love TEDI-London
Enjoy an interactive learning experience on TEDI-London's high-tech campus in the UK's capital city.
Meet new friends and explore life in an impressive city.
London is the world's best study destination (QS Best Student Cities 2023): there's so much to see and do.
Top 3 reasons to choose TEDI-London
Links with leading engineering firms
Small class sizes with lots of attention from tutors
Purpose-built facilities
Let's choose your route to TEDI-London
Through Kaplan, you can apply for direct admission to the first year of an undergraduate degree at TEDI-London.
Alternatively, if you don't yet meet degree entry requirements, you can take degree preparation online before progressing to a degree.
Direct admission to a Global Design Engineering degree
No need for a degree preparation course
Live and study in London from day one
Admission support from Kaplan's expert advisors
Study a degree preparation course online with Kaplan Pathways
Progress to your chosen bachelor's degree and study on campus at TEDI-London
Explore your degree options via digital degree preparation on our Degree Finder
Degree admission is the best option for international students who already meet the entry requirements for a degree at their preferred university.
Through Kaplan, you can apply directly to a degree without any extra academic or English preparation. We can advise you on degree requirements, and help you navigate the application process.
Life on campus
TEDI-London's campus is conveniently located in London's Canada Water, which is well-served by the London Underground as well as trains and buses, making it easy to get around.
Enjoy high-tech facilities on a modern campus, designed for TEDI-London's practical curriculum.
Globally responsible engineering
which follows the UN's Sustainable Development Goals
Interdisciplinary approach
that covers all elements of professional engineering
Learn from an expert academic team
with Chartered Engineers from multiple prestigious engineering institutes
Download useful information
(3.5 MB, PDF)
Includes:
Student experience
Programme descriptions
Entry requirements
How to apply
---
Any other questions?
Where is the TEDI-London campus?
TEDI-London is based in Canada Water, an up-and-coming area of south-east London that has benefitted from a £4 billion investment. It's well served by public transport, including the London Underground, and is close to the River Thames.
---
What is there to do in London?
It's impossible to be bored in London. As the UK's capital city, it's full of museums, theatres, shops, cafés, bars and more!
---
Is TEDI-London UKVI-approved and does it have degree-awarding powers?
As TEDI-London is still quite new, it's currently in a probationary period with UKVI, as is required by all new sponsoring higher education institutions in the UK. During this period, TEDI-London already has the right to sponsor students on Student Visas, and it's looking to gain status as a sponsor with 'a record of compliance' with UKVI as soon as possible.

In addition, TEDI-London already has new degree-awarding powers from the Office for Students (OfS), and obtained this in September 2021 when it first opened its doors. You can see details of the Office for Students order granting TEDI-London degree-awarding powers on the OfS website.
---
Are TEDI-London's degrees industry accredited?
TEDI-London's degrees are designed to meet the requirements of both the Institution of Engineering and Technology (IET) and the Institution of Engineering Designers (IED). TEDI-London can apply for accreditation once it has students in their final year of study (from September 2023), and if granted, accreditation will be backdated, so all students who graduate from a TEDI-London degree will benefit.
Next steps