In an increasingly competitive jobs market, work experience is very important. OPT allows you to work in the USA for up to 3 years, and develop real-world skills that will help you stand out to employers.
So, what is OPT?
OPT stands for Optional Practical Training. OPT allows international students to work in the USA for an initial period of 12 months, with the possibility for STEM (Science, Technology, Engineering and Mathematics) students to extend this by a further 24 months.

Most students do OPT after they graduate: this allows you to concentrate on your studies during your degree, and to stay in the USA for longer. You can do OPT during your degree (known as pre-completion OPT), but it is less common.
What is the difference between OPT and CPT?
Although they sound similar, OPT is not to be confused with CPT. CPT stands for Curricular Practical Training. Like OPT it allows you to work in the USA for up to 12 months, but usually as part of your degree – for instance, an internship or co-op education requirement.

You may be able to do both CPT and OPT, allowing you to maximize your work experience opportunities in the USA!

You can learn more about CPT, and how it differs from OPT on the USA's official Department of Homeland Security website.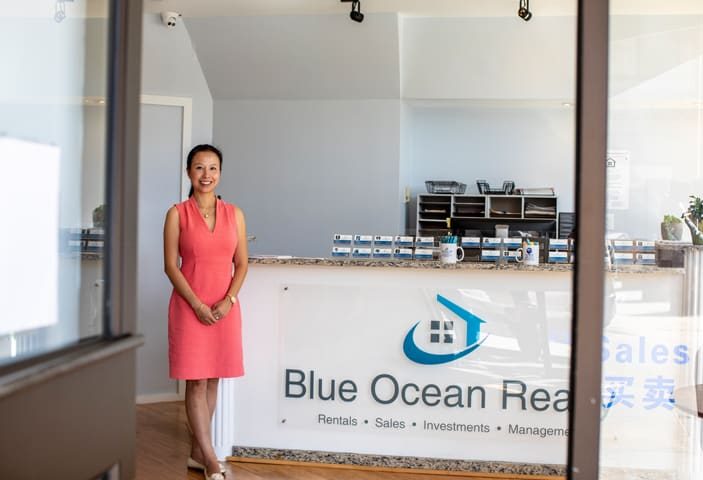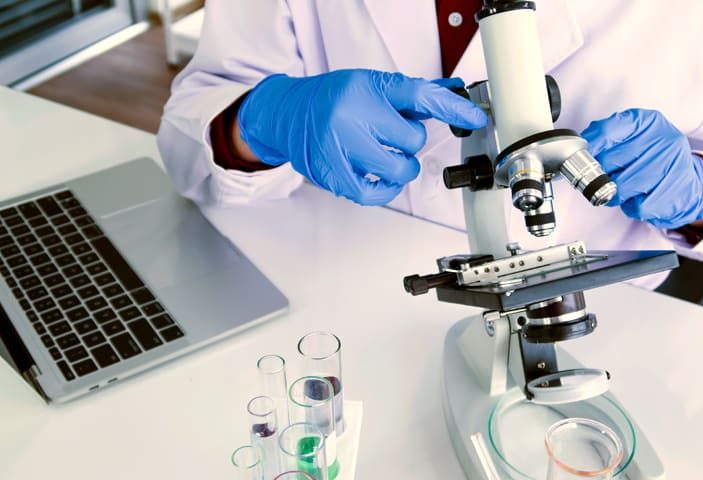 Who is eligible for OPT?
Anyone who holds an F-1 visa, and is studying an academic program at university in the USA for at least 1 year, can apply. Although there are 3 main types of student visa, most international students studying at a US college or university will be F-1 visa holders.

If you're not sure what kind of visa you'll need to study in the USA, you can check here.

You don't need to have a job offer already in order to apply for OPT, which is a benefit over other temporary work permits in the USA, like the H-1B visa that must be sponsored by a named employer.

The main thing you will need is an Employment Authorization Document (EAD) from the United States Citizenship and Immigration Service (USCIS) before you start work.
Your university's international student services team can help you with when and how to apply for OPT and your EAD.
Can I extend my OPT?
All international students who successfully apply for OPT can work in the USA for at least 12 months.

However, if your degree is in a STEM area, you can apply to extend your OPT by 24 months. This means you could enjoy working in the USA for up to 3 years!

The main degree subject areas eligible for the STEM OPT extension include:
Actuarial Sciences
Biological Sciences
Computer Science Applications
Engineering
Engineering Technologies
Life Sciences
Mathematics
Physical Sciences
However, you might be surprised to learn how many degrees qualify for the extension!
Use the degree finder below to see all degrees at our partner universities in the USA that are eligible for the STEM extension.
Sammy from Vietnam studied BBA Marketing: Advertising and Communications at Pace University and did OPT at Tommy John:
"I was worried that OPT would be a waste of time, but I couldn't have been more wrong! The whole OPT experience has been amazing, I've learned so much about myself, my strengths and weaknesses, what I'm good at and what kind of career I want to pursue."
Share this quote
Does my OPT job have to be related to my field of study?
One important thing to note is that OPT jobs have to be related to the applicant's major or degree subject.

This is because Optional Practical Training is a form of temporary work permission that allows you to deepen your subject knowledge and gain skills and experience in jobs relevant to your university studies.

For example, if you study a Finance degree you can use your OPT to work for an investment bank, but not to work in a café.
Can I do more than 1 OPT experience?
Yes you can! International students can do OPT after an undergraduate degree and again after a graduate degree.

Plus, you can work in multiple jobs during each OPT period, so can explore a variety of roles to find the right fit for you. You can even use your OPT to start your own business! Again, your university's international student services team can help you explore these options.
Why should I do OPT?
With OPT, you could benefit hugely from having international work experience.

Not only will you stand out from other graduates, but many careers involve some level of international co-operation. Therefore, demonstrating that you are used to working alongside people from different countries and cultures could be very beneficial!

Aside from this, many of the world's biggest and most well-known companies have their headquarters in the USA, so you may have the opportunity to gain work experience at a truly prestigious business, which will look great on your résumé.

Finally, work experience is very helpful for growing your professional network — you'll be able to make lots of useful connections during your time working in the USA.
Your US university options
Kaplan works with US universities offering excellent options to international students, from pathway programs to direct admission to a degree: