New University partners
Partner with us
Grow your international reach and globalise your campus with our help and expertise. We develop bespoke partnerships that speak to each university's unique needs, challenges and strengths to increase overseas student enrolments and reach specific internationalisation goals.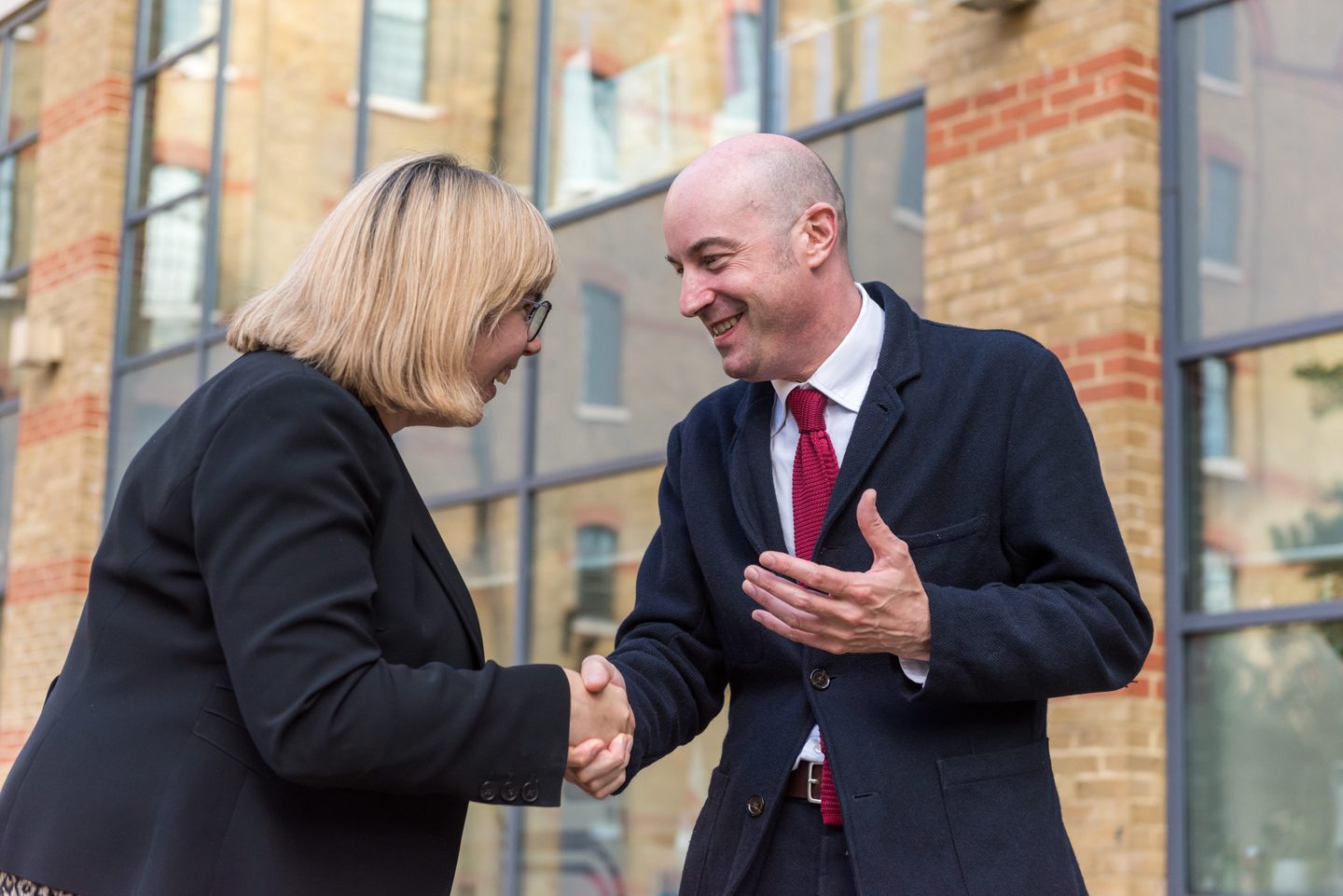 Established in 2005
20,000+ students enrolled each year 
700+ Kaplan representatives around the world
100+ countries with a Kaplan presence
---
A leader in global student recruitment
Established in 2005, our experience and established network of recruitment offices around the world help our education partners enrol over 20,000 students each year into academic programmes run in partnership with our affiliate universities.
Strong track record of success
We prepare our students for the academic rigour and cultural adjustment that comes with studying abroad. Students on our programmes consistently report high levels of satisfaction, progress on to our university partners, and complete their degrees.
Investment in our partnerships
Through Graham Holdings, our publicly traded parent company, we have the capital to invest in campus infrastructure and the ability to create long-term partnerships. We also support growth with significant investments in marketing initiatives and personnel to recruit in more than 100 countries. 
Local expertise on a global scale
Our local market presence and the expertise of our 700+ representatives around the world, along with extensive in-country resources, help deliver immediate and sustained results for our partner universities' recruitment efforts.
Creating the right partnership for you
We understand that each of our partner universities has distinct needs and circumstances, which is why we offer multiple delivery and recruitment solutions. This flexible approach means that we can provide a customised recruitment plan that can be scaled up or down to match your needs.  

As a forward-thinking higher education provider, we are also open to new ways of working together that might help you diversify your student population.  
Recruitment for degree admission
We support international students who already qualify for entry to a degree with application, visa and financing processes, and deliver continued assistance as needed throughout the duration of their enrolment at our partner universities.
On-campus degree preparation
Degree preparation programmes are usually delivered on campus at your university. These fully accredited courses allow students to adjust to international student life, improve their English language level and academic skills in order to meet entry requirements for a degree at your institution.
Off-campus degree preparation
We also offer off-campus degree preparation programmes, including at our flagship International College in London. Other overseas off-campus partnerships include learning centres in Japan and Hong Kong SAR, which allow students to stay close to home as they prepare for a degree.
Transnational education
We can help your school deliver complete degree programmes in foreign countries. Currently, we are supporting transnational degree delivery at our Higher Education Academies in Singapore and Hong Kong SAR on behalf of 14 universities based in the USA, UK, Ireland and Australia.
Online education
Through Kaplan Open Learning, we offer fully accredited online undergraduate and postgraduate degrees from selected university partners to students who are unable or would prefer not to attend campus-based classes. This flexible solution allows students to fit their degree studies around existing commitments.
English language testing
Our partner universities use our secure online English test for various purposes, including as an admissions test administered either by Kaplan or the University. This English test has a two to five-day turnaround time and can also be used as a tool to assess and offer progress reports to students on Pre-Sessional English programmes.
---
Who partners with Kaplan?
Our university partners are highly respected institutions in the USA, Canada, UK, Australia and New Zealand that share our vision of creating global citizens. We partner with 60+ universities worldwide, and are open to new opportunities to extend the positive impact of international education.