Life on a student budget can be tough, especially in a big city. London, in particular, has a reputation for being very expensive — but it doesn't have to be. In fact, there are lots of things to do and see in London that are cheap or even free! Here are our top things to do on a budget in London.
1. Visit the museums and galleries
London is home to some of the best museums and art galleries in the world, and many of them are completely free to visit!

For example, the British Museum's permanent collection is free to explore. It's estimated that it would take 2,900 days to see each of the 8 million items in the permanent collection — that's nearly 8 years!

Some other great free museums in London include the Natural History Museum, the Science Museum, and the V&A, the world's largest design museum.

If you would like to see some art you can go to the famous Tate Modern on London's South Bank, or check out the National Gallery and National Portrait Gallery, both on Trafalgar Square.
2. Hang out in Trafalgar Square
Trafalgar Square is one of London's most famous landmarks, and it's also completely free to visit. From Nelson's Column, to the magnificent bronze lions and the pretty Victorian fountains, the square is very impressive.

It's also the perfect place to sit down with a coffee or a picnic lunch. In fact, on a sunny day, Trafalgar Square is full of workers from the nearby offices having lunch, so you'll be just like a local!
3. Have lunch at Borough Market
At more than 1,000 years old, Borough Market is London's oldest food market. It sells fresh produce like bread, cakes, cheese, fruit and vegetables, and lots of the stalls are happy to give out free samples. There are also lots of stalls at Borough Market selling street food from around the world.

You can buy a variety of freshly cooked meals, from burgers to paella, and vegan curry. There is even a cheese toastie shop! The market is open from Monday to Saturday, 10am–5pm, and you can find a filling meal from just £5, making it a great place for lunch. It's also just around the corner from Kaplan International College London!
4. See a West End show
London is famous for its West End shows. Popular musicals include Les Miserables, The Phantom of the Opera and Wicked, and you can see a variety of plays, too. Tickets for West End shows can be very expensive, but you can also get some great bargains!

There are lots of shops in the West End that sell last-minute tickets at a big discount. The most famous of these is TKTS, in Leicester Square, where you get tickets for popular shows at up to 50% off! Or, you could download the TodayTix app on your phone to enter lotteries for cheap tickets that are often for great seats!
5. Watch the Changing of the Guard
One of the best things to do in London for free is watch the Changing of the Guard. This impressive ceremony dates back 500 years, and features soldiers in their traditional red uniform and bearskin hats outside the beautiful Buckingham Palace.

People get up quite early in the morning to get a good spot to watch from, but since the event is free it's still worth turning up, even if you don't want to set your alarm too early.
6. Walk around Westminster
Westminster has lots of famous sights to see. This is where you will find landmarks like Big Ben, the Houses of Parliament and Westminster Abbey. Westminster Abbey is open to the public 6 days a week. However, tickets can be pricey and there are often very long queues to get inside.

What a lot of people don't know though, is that the spectacular Westminster Cathedral, built in 1895, is just a short walk away, and entry is free!
7. Eat a traditional curry on Brick Lane
A little-known fact about the UK is that the nation's most popular food is not fish and chips — it's curry! A great place to enjoy a curry is Brick Lane in the East End of London.

This area benefitted from a lot of immigration from countries such as India and Bangladesh in the 1970s and '80s. In fact, the area is even known locally as "Banglatown".

Many of these immigrants opened up Indian restaurants, which remain today. The prices are very reasonable, but it's also common to be offered discounts in the form of free food or drinks as the different restaurants try to tempt you inside.
8. Listen to a concert at St-Martin-in-the-Fields
Although St-Martin-in-the-Fields church is in the heart of central London, its name comes from the fact that it used to be surrounded by fields! The present building is from 1722, but there has been a church on this site since at least the medieval period.

Not only is this church very beautiful with a rich history to explore, but it hosts regular free concerts! St-Martin-in-the-Fields' Free Lunchtime Concert series is very popular and features classical and choral music performances 2 or 3 times a week at 1pm. You can keep up to date with the schedule here.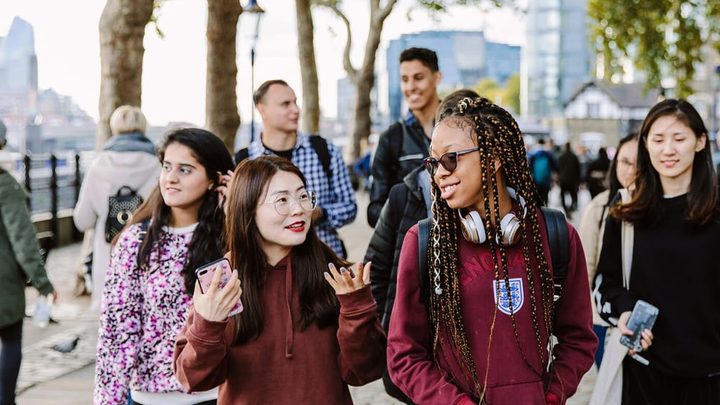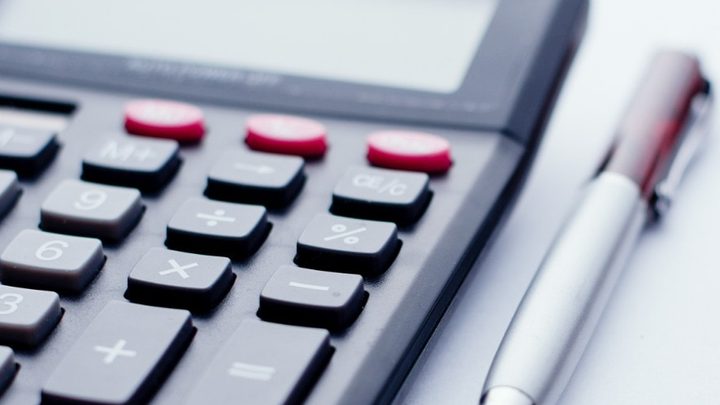 9. Pick up a bargain at a market
London is famous for its markets, and there are many to choose from. For example, Camden Market in north London is famous for its alternative-style clothes and accessories, while Portobello Road Market (featured in the film Notting Hill) is a famous antiques market.

In east London, if you go Spitalfields Market you will find a mix of arts and crafts and some food stalls too. There's even a market dedicated entirely to flowers and plants on nearby Columbia Road!
10. Sunbathe in the park
London has 8 Royal Parks and hundreds of other parks and public garden squares. In fact, London has so many trees it is officially recognised as a forest!

London's parks are wonderful places to enjoy the warm weather in the spring and summer months. They are full of wildlife like squirrels, ducks and geese, and there are often free events like music. St James' Park, for example, has a bandstand where musicians often perform jazz concerts and other musical events in the summer.
11. Take a sightseeing tour
There are many private tour bus operators in London offering sightseeing trips, often costing more than £30. However, you can take a very similar trip for just a fraction of the cost using public transport.

The number 15 bus route goes past the beautiful Royal Courts of Justice, St Paul's Cathedral and the Tower of London, while the number 11 travels from Liverpool Street and the City of London right across to west London, passing The Strand, Trafalgar Square, Downing Street and the Houses of Parliament.

Alternatively, hop on the number 3 and enjoy views of Lambeth Palace, the Houses of Parliament, the River Thames, Piccadilly Circus and Westminster Abbey. London buses are very frequent, so you can get off whenever you want to take a photo or look at things in more detail. The cost of a single fare on any of these routes? Just £1.55!
12. See some street art
Although you can see some of the world's finest art in London's museums and galleries, there's plenty you can see out on the street, too. Street art is very popular in London, so much so, that you can take an organised tour to see works by famous artists such as Banksy.

Tickets are often around £10, but it's easy to map out a route for yourself — popular places to start include Brick Lane, Shoreditch and Spitalfields.
13. Go to Platform 9 and 3 quarters
All Harry Potter fans know that trainee wizards catch the Hogwarts Express from Platform 9 3/4 at King's Cross station.

In the books, it is a "secret" platform that can only be accessed by wizards and witches, but now there is a Platform 9 3/4 that even muggles can see! You can find the platform between platforms 9 and 10 at King's Cross, and it's a great place to snap a photo for your friends back home.
14. Laugh along with some free comedy
Going to comedy show is a great way to spend a night out, and there are plenty of places where the comedians are waiting to make you laugh for free! You can find lots of comedy clubs in London that have free gigs, although some of the them will have a voluntary collection towards the cost of running the night.

Alternatively, you can go and see one of your favourite sitcoms or panel shows being recorded — for free! There are lots of websites where you can reserve your seats in the studio audience, and you might even end up on TV!
15. Enjoy some Shakespeare at the Globe Theatre
Shakespeare's Globe Theatre on the banks of the River Thames is a very popular attraction in London.

The theatre was originally built in 1599 by Shakespeare's playing company, as somewhere his plays could be performed. Although the original building sadly burnt down, the present building, opened in 1997, is a very close replica.

The open-air theatre now hosts Shakespearean plays alongside many other performances throughout the summer. There is traditional wooden seating from which you can watch a performance from £23. However, if you don't mind standing up for a couple of hours, stalls tickets cost just £5!
Study in London
There are plenty more things to do on a budget in London, and you'll have lots of time to find out about them all if you choose to study there!

Explore the links below to learn more about how Kaplan can help you progress to one of our partner universities in London.