ASU student services
Before you begin your studies at ASU — and throughout your time as an ASU student — you'll have access to a wealth of student services to support your overall success.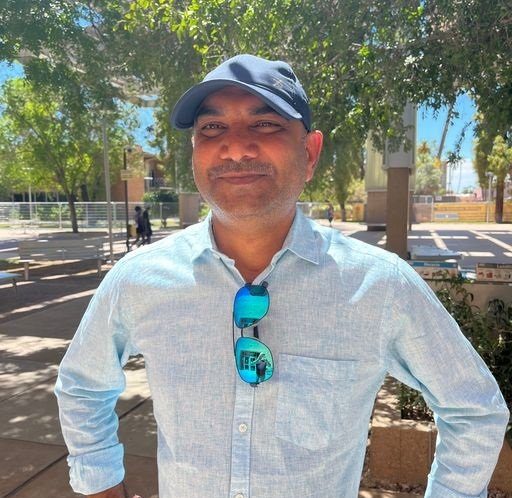 Pre-arrival support
Moving your life overseas requires a lot of support. When you apply to ASU with Kaplan, student support services don't just start on your first day of classes. From the moment you reach out to us to the day you arrive at ASU; Kaplan provides personalized support at every step. We'll even be there to greet you at the airport when you arrive!
Post-arrival support
Once you begin your studies at ASU, the University provides comprehensive student support services to help you succeed personally, academically and professionally. 
ASU academic support services
All ASU students stand to benefit from tailored academic support. ASU's University Academic Success Programs provide a range of services across disciplines to help ASU students succeed academically.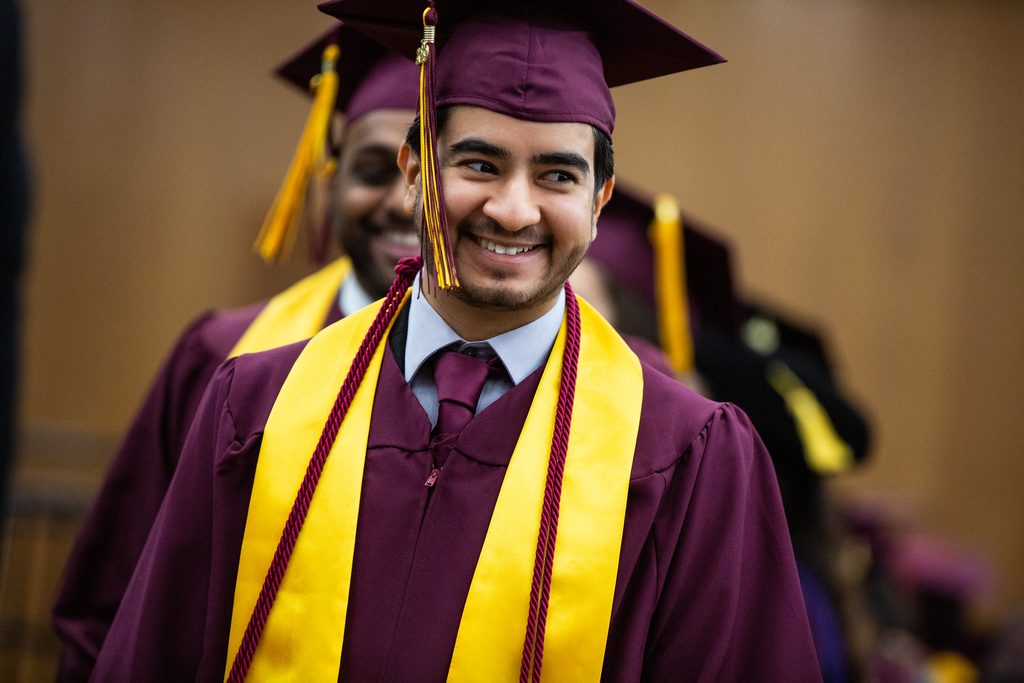 International student support
Created to specifically support the needs of international students, ASU's International Students and Scholars Center prides itself on providing comprehensive support, advice, and advocacy for international students.
Subject area support
Each ASU campus has dedicated Student Success Tutoring Centers that provide subject-area expertise and support across curricula from math to engineering to business.
Writing support
For some international students, writing essays in English can sometimes be a challenge. Luckily, ASU campuses offer specialized writing and reading comprehension at numerous Writing Centers across ASU campuses.
ASU personal and health
support services
In addition to feeling supported in your studies, it's also extremely important that you feel welcomed, safe and at home while enrolled at ASU. To this end, ASU provides a range of personal care and safety services to help you stay healthy — both mentally and physically — while you're earning your degree.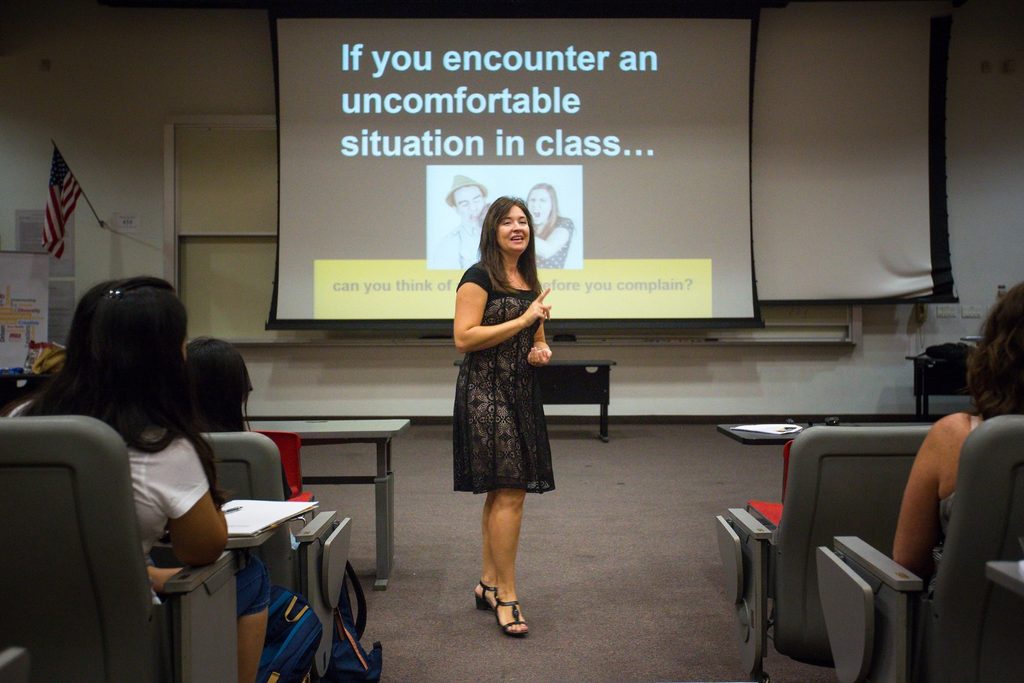 Counseling centers
ASU believes in the importance of students maintaining their mental health in order to succeed at university. As such, counseling services are available 24/7 at no cost.
Health services
ASU is dedicated to providing personalized support for the well-being of each individual student by offering high-quality health care that is accessible, affordable and compassionate.
Campus safety
At ASU, you can rest assured knowing you live in a safe and protected environment. The University maintains its own police force, and provides emergency support and student escort services to better ensure the safety of all ASU students.
University support to
help you feel at home
Part of your US student experience is participating in and enjoying campus events that encourage social gathering and relationship-building among students. Special events and activities are just some of the ways ASU supports its students' social lives.
Music and concerts
Throughout the school year, ASU invites bands and musicians from all over the world to perform concerts on campus. The Educational Outreach and Student Services department sponsors "Devilpalooza" – the University's annual spring concert and largest student event, featuring world-famous musical artists.
Theater, musicals and film screenings
ASU's Gammage Memorial Auditorium is one of the only places in America outside of New York City where you can go to Broadway shows. The University does its best to provide students with ample opportunities to enjoy top-tier artistic and cultural events.
Organized sports
One of the best ways to support your well-being is to exercise. Even better is playing fun and competitive sports alongside your friends and fellow Sun Devils. Throughout the year, Sun Devil Intramurals offers students the chance to play sports, including soccer, basketball, volleyball, badminton and much, much more!
ASU professional support services
ASU is committed to seeing you succeed — not just as a student, but as a professional in your career. As such, the University encourages students to take part in a range of programs designed to help you on your journey to career success.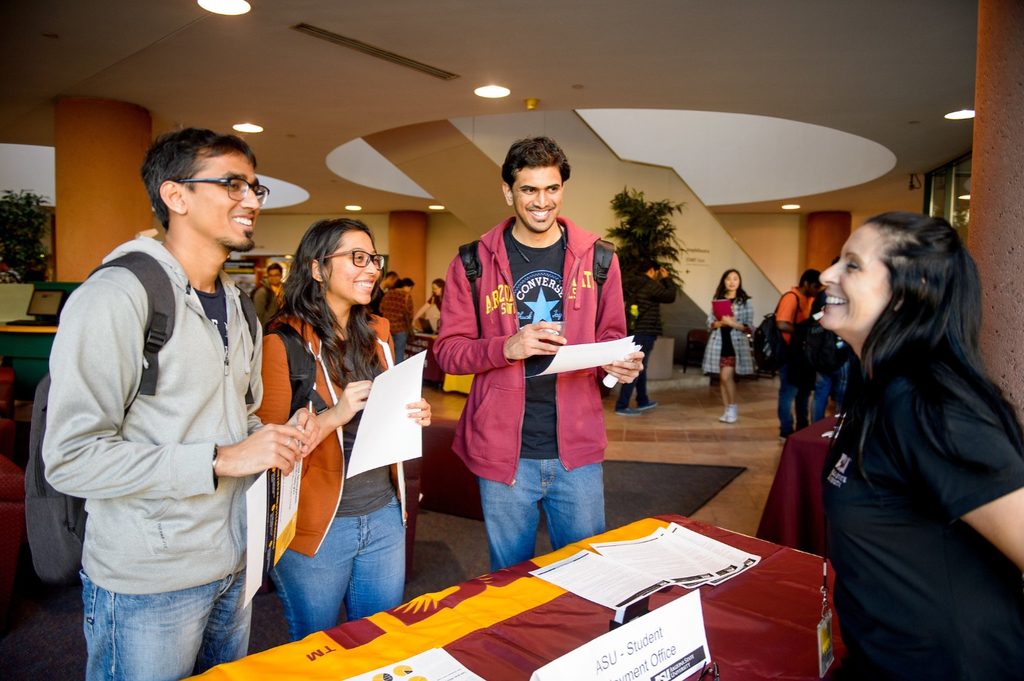 Career and Professional Development Services
In addition to career preparation during your degree program, ASU connects students with Career Advisors, job workshops and an extensive alumni network to give you the leg up in your internship and job searches.