Over recent years, Phoenix has been attracting more and more young graduates who have their sights set on changing the world. Due to investments from world-renowned companies, and big-name brands choosing to base their offices in this bustling city, the number of high-paying job opportunities has soared.

These are just some of the reasons why high-quality workers are drawn to Phoenix.
Discover more about why Phoenix is a great place to gain work experience or a graduate job.
1. Growing number of job opportunities
Firstly, Phoenix is full of opportunities for specialists across a variety of industries. This is especially the case since the amount of jobs in the region has sky-rocketed, and is expected to rise even more in the coming years. This increase is partly due to global companies investing in new Phoenix-based facilities.

For example, tech giant Intel, who have called Arizona their home for over 40 years, is bringing thousands of new jobs to Arizona through a $20 billion expansion project. This will see the arrival of two new factories built for the manufacturing of microchips, just outside Phoenix.

There is also huge development under way in the bioscience sector in the form of a new cutting-edge investment-funded facility, with a capital value of over $3 billion, that will bring in over 7,000 jobs.
Phoenix is the #12 best city in the USA for jobs
Money Geek 2022
Metro Phoenix is the #18 large city with the most startups
Statista 2022
Phoenix is in the top 15 U.S. cities to launch your career
LinkedIn 2020
30% rise in software job growth in Phoenix in the last 10 years
10% faster than the national average
Other notable brands contributing to Phoenix's growing workforce are Facebook and Amazon. Facebook is set to build an $800 million data center in metropolitan Phoenix, which will provide 100 operational jobs and support up to 1,500 construction jobs.

Then there's Amazon, a company already ranked as one of Arizona's highest employers; it's not only hiring 500 workers to facilitate its expanded tech hub near Tempe Town Lake over the next two years, but also currently has over 150 tech and corporate positions open in the Phoenix area.

As further proof of the rate at which companies in Phoenix are growing, it's interesting to note that eight Fortune 500 companies are based in Phoenix in 2021, compared to five in 2020.

All of this contributes to why Phoenix is now known as the "Silicon Desert". This name is a reference to Phoenix's comparison with Silicon Valley, a renowned global tech hub in northern California.
2. High standard of living
Phoenix is known for offering a great lifestyle, which is why many people choose to move there to live and work. One factor that contributes to the high standard of living in Phoenix is salaries.

For example, according to the Dice 2021 Tech Salary Report, metropolitan Phoenix is experiencing some of the fastest growth in the nation when it comes to tech wages. In 2020, data shows that tech salaries increased 7.6% to an average of $95,514.

Additionally, the cost of living in Phoenix is cheaper than in 63% of cities in North America, making it easier to improve your standard of living even on an average salary.

In terms of the more general advantages to living in Phoenix, it receives the most sunshine of any major city in the world. Phoenix is also based in an area full of natural beauty. Breathtaking sights include the must-visit botanical garden, the stunning Papago Park and the hiking trail on Camelback Mountain, as well as many other destinations with photo-worthy views.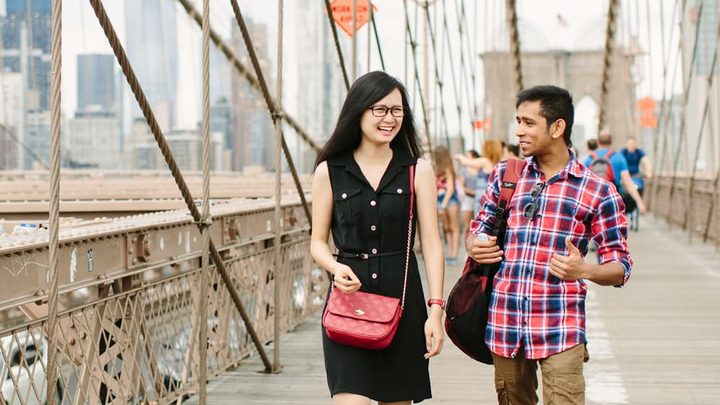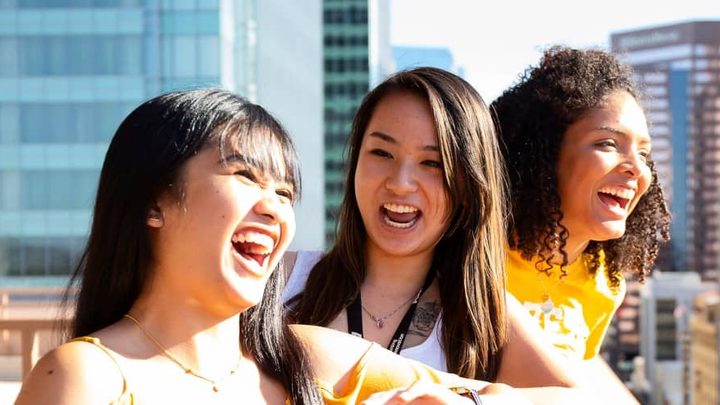 3. Sustainability and innovation
Phoenix is a global center of innovation and new-age thinking. For example, Facebook's new $800 million data center in Phoenix will be one of the most advanced energy and water-efficient data centers in the world and sustained largely by solar power.

In a 2017 study, which assessed the sustainability goals of the 100 most populous cities in the USA, Phoenix came in at #43 (Sustainable Development Solutions Network). This demonstrates that Phoenix is keeping sustainability in mind as it continues to innovate and pave the way for other cities across the globe.

Another big reason why Phoenix is so successful in sustainability is its sunny weather. Its constant sunshine means it's the best place for companies to test anything related to solar panels, to push the technology's limits and find out how much we can really do with solar energy.

Technology start-ups and investors are also drawn to Phoenix due to the bills that were passed in 2018 and 2019, which permitted businesses to test their ideas and inventions in Arizona by launching products there temporarily in a regulation-free space.

Arizona State University (ASU), one of Phoenix's most prestigious institutions, has also been recognized as the #1 school in the USA for innovation seven years in a row (U.S. News & World Report, 2016–2022). It also ranks #2 in the world for UN sustainability goals (Times Higher Education World University Impact Rankings 2022).

In short, ASU is where the next generation of forward-thinkers are emerging to help lead Phoenix into becoming a city of the future.

In 2020, Arizona State University even helped launch a collaborative scheme to make Greater Phoenix the nation's largest and most connected smart region. One of its core goals is the promotion of sustainability and resilience, by bringing together diverse stakeholders to enhance the quality of life of Phoenix residents.
Study at ASU and find graduate jobs in Phoenix
Arizona State University awarded over 31,000 degrees in the last academic year, and in 2021 over 68% of ASU students stayed in Phoenix after graduating. This is a big reason why the population of metro Phoenix is made up of 22% millennials, according to a report by SmartAsset.

ASU offers a number of technology-based degrees, helping students gain access to the world of opportunities available to tech graduates in Phoenix, a city that's home to nearly 700 software companies.

It is also known that companies like Amazon and Apple look to ASU for tech recruits, and it was recently ranked #6 out of 10 public and private universities in the USA for technology-sector hires, in a survey conducted by SHL.

Additionally, the University itself has many career resources to prepare students for the next stage in their lives. Services include résumé guidance, an established mentor network and lots of tools to help students in their search for jobs and internships.

International students can also benefit from Optional Practical Training (OPT). This government initiative allows you to stay and work in the USA for up to 3 years, in a job that relates to your degree. Over 3,000 ASU international alumni are currently pursuing OPT in their field of study in the USA.

This makes ASU a great place to begin your path to a successful career in your chosen sector, whether that's in Phoenix or any other part of the world.
Shape your future at Arizona State University
If Phoenix sounds like the place you'd like to kickstart your career, then why not start your journey at Arizona State University? We can help you apply to study a degree at ASU, the #1 public university in the USA chosen by international students (Institute of International Education Open Doors Report 2021).

Click the link below to find out more about what you can study at Arizona State University, or contact us for more information.