If you're thinking about studying abroad then it's likely you're considering the USA as a study destination, and with good reason!

From unique academic experiences to rewarding career development opportunities, it's easy to understand why the USA is the #1 destination for international students. Here is our list of the top reasons why you should study abroad in the USA.
1. Get a first-rate education
The American education system is renowned across the world for its high academic standards. Indeed, the QS World University Rankings 2023 lists 27 US universities among the top 100 universities worldwide!

Moreover, many US universities are very well funded, which means that its students can benefit from state-of-the-art facilities and forward-thinking technologies that provide an innovative classroom experience.

For example, Arizona State University has been ranked the number 1 "most innovative university" by U.S. News & World Report for the past 7 years in a row for its ongoing improvements to the curriculum, campus life, facilities and technology.

At US universities, you'll also have the chance to enjoy lots of hands-on learning even during undergraduate study. These opportunities could include research, clinicals, and field work, and your professors will mentor you along the way to ensure you're gaining the skills you need.

Studying abroad at a US university is a great investment in your future, giving you an excellent education and preparing you for anything you dream of doing after graduation.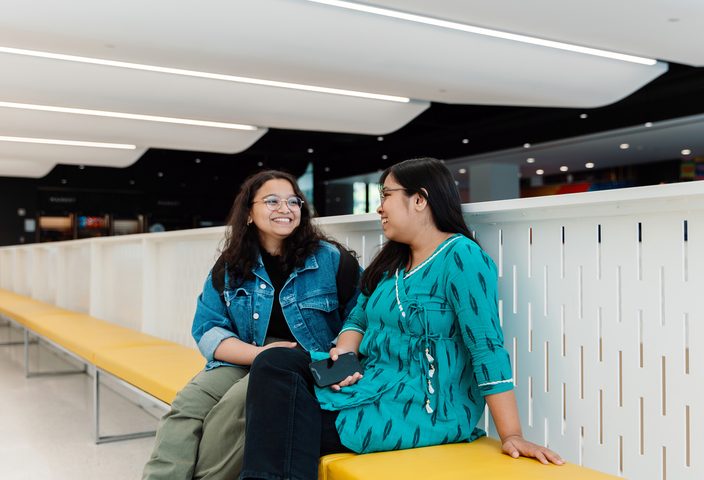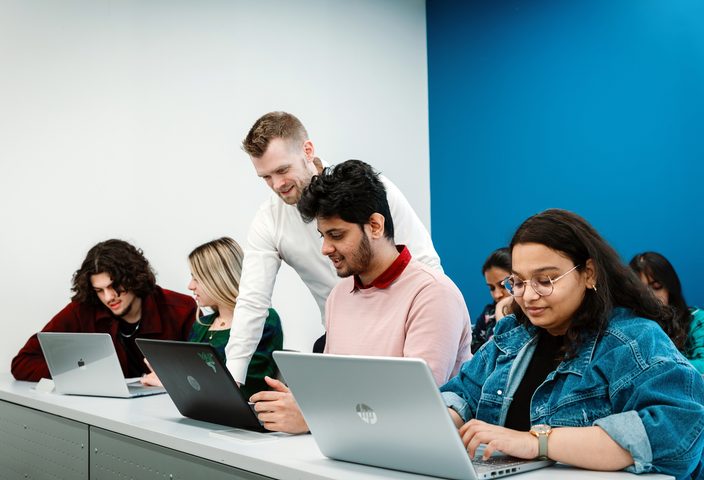 2. Prepare for your future career
A degree from a US university is extremely impressive and that alone makes studying in the USA an excellent choice. However, the life experience and skills you'll gain during your studies are equally important. Employers seek well-rounded candidates and often prefer graduates who already have some work experience.

Fortunately, universities in the United States tend to have a strong focus on career development and internships. For example, Pace University in New York offers an innovative program called INSPIRE, which provides career guidance specifically for international students.

By gaining professional experience before you graduate, you'll have a head start when it comes to finding better-paying jobs and starting your dream career. Moreover, in today's globalized world, it's extremely valuable to have cross-cultural work experience.

You could even take advantage of Optional Practical Training (OPT), which allows you to work in the USA on your student visa for up to 3 years after you graduate.
3. Customize your educational experience
The US higher education system typically offers you the opportunity to explore a wide range of subjects at the undergraduate level before you declare your major at the end of your second year of study. This means that you can round out your education with classes that are completely different from your main field of study.

At the graduate level, you can usually personalize your program with elective courses and combined degree options. For example, at the undergraduate level, you can choose undecided or exploratory majors, easily change majors, add on a major / minor, or even design one of your own!

The University of Connecticut's Academic Center for Exploratory Students (ACES) offers an "Exploratory — Undecided" major option for students who want to explore the University's options before deciding on a field of study. Students can also choose a "Pre-Individualized Major," which lets them design their own interdisciplinary degree.

Another great feature of the US higher education system is transfer admission, which allows you to easily transfer existing undergraduate credits between US universities, or even from a university in another country.

Flexible approaches to academic study like this could lead you to a new interest you hadn't considered before. It also allows you to make an educated choice about what you want to major in. It's another excellent reason for choosing to study abroad in the USA!
4. Travel around the USA
The USA is a huge country offering an incredibly diverse range of landscapes, cultures and experiences. If you choose to study abroad in the USA, you'll have many opportunities to explore this fascinating country.

You could visit famous attractions like the Grand Canyon in Arizona, travel along the east coast, including Boston and New York City, explore the country's impressive national parks, soak up some sunshine in California, and so much more. Traveling around the USA is a dream for many people and, with so much to see and do, it's easy to understand why.
5. Perfect your English
One of the most popular reasons to study abroad in the USA is to improve your English. There is nothing like living and studying in a country to help you master a language.

By studying in the USA, you'll immerse yourself in the culture, meet native English-speakers, and broaden your vocabulary. All of this will help you feel more confident about your language skills, and having a higher level of English could even help you stand out when you apply for jobs after you graduate.
6. Experience American campus life
Another exciting reason to study abroad in the USA is that it will give you the chance to experience American culture and campus life.

The USA is well known for its dynamic university campuses and vibrant college communities. With everything from college sports to music, drama and volunteering, it's easy to get involved, meet new people, and make the most of your US study experience.
7. Benefit from great international student support
As an international student at a US university, you will typically have access to specialized resources designed to help you settle in and make the most of your study abroad experience.

Many universities have international student offices where you can find help with anything from academics, English language support and career development, to culture and classroom etiquette.

Overall, international student services at most US universities are well established and staffed by friendly people who want to help you succeed!
8. Discover a vast range of cultures
As one of the most culturally diverse countries in the world, studying abroad in the USA offers you an exciting opportunity to discover an array of cultures, learn different languages, and meet people from a variety of backgrounds.

US universities are very welcoming to people from all walks of life, and you'll enjoy the open and friendly nature of people you meet on campus.

You'll be able to immerse yourself in a new environment, and you'll learn so much from the people around you and the experiences you have. All this will ultimately help you to develop as a person, and you'll return home with a new perspective on the world around you.
Study abroad in the USA
So, now that you've read some of the great reasons why you should study abroad in the USA, you can find out more about how to study at a top US university.

Kaplan can help you apply to a bachelor's or master's degree at our fantastic university partners in the USA, where you can shape your future.