As one of the USA's leading universities, Arizona State University has many valuable qualities. However, it clearly stands out from the competition in one area: innovation.

For the past 9 years in a row, Arizona State University has been ranked the number 1 "most innovative university" by U.S. News & World Report.

It ranks ahead of institutions such as MIT and Stanford. This ranking category has only existed for 7 years, so ASU has a 100% success rate in being named the most innovative university in the U.S.

The university ranking for innovation is based on a survey of university peers. To establish the rankings, U.S. News & World Report considers everything from improvements to the curriculum and campus life, to facilities and technology.

Education experts and academic faculty from other universities, including college presidents and senior administrators, are deeply impressed by ASU's record as an innovative university.
So what makes ASU the innovative university champion? ASU strives to empower students using the latest teaching and learning techniques.

This is why students in the hi-tech Tooker House residence for engineers were all given Amazon Echo Dots, a hands-free, voice-controlled smart device when they started their first year at ASU.

Students with the Echo Dots have touch-free access to information and services, often tailored to campus living, and can sign up for courses based around building voice-user interfaces and capabilities.

Also, ASU is one of the fastest growing research universities in America. Innovative research projects in areas like robotics, space exploration, electron microscopy, and sustainability attract students from all backgrounds.

Its appeal has made it a diverse university, with students from more than 135 countries. Other U.S. universities notice the innovation at ASU. This was highlighted last year by ASU's President, Michael M. Crow:
"Our colleagues at colleges and universities around the country are very interested in what we're doing, and they pay close attention to all that we have been able to achieve."
Share this quote
ASU's guiding principle is demonstrated in remarkable ways. For instance, in 2018 ASU opened its first net zero energy building. The building — the Student Pavilion on the Tempe campus — uses no more energy than it generates.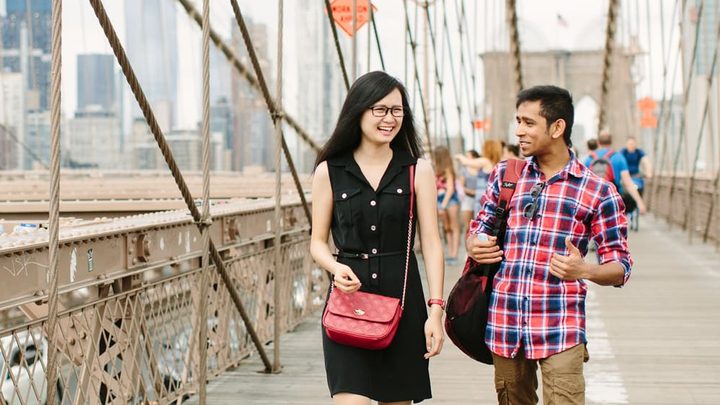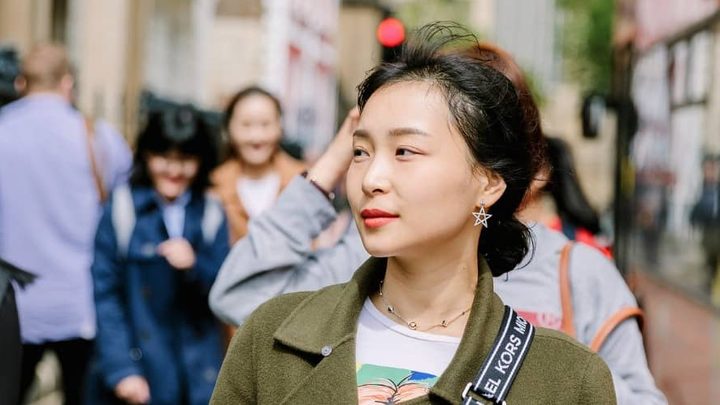 ASU is also the first university to run a virtual reality biology lab for online students. Using VR headsets, students can manipulate DNA and complete dissections in a virtual world.
Groundbreaking research takes place at the University.

In a major advancement in cancer treatment, scientists at ASU, with researchers from the National Center for Nanoscience and Technology (NCNST) of the Chinese Academy of Sciences, have programmed tiny robots, known as nanorobots, to shrink tumors by cutting off their blood supply.

Another example is the university's work on smart cities. ASU recently received a $3 million grant to launch a graduate research training program focused on developing citizen-centered smart cities.

The project aims to train students to become the scientists, engineers and policymakers who create the cities of the future.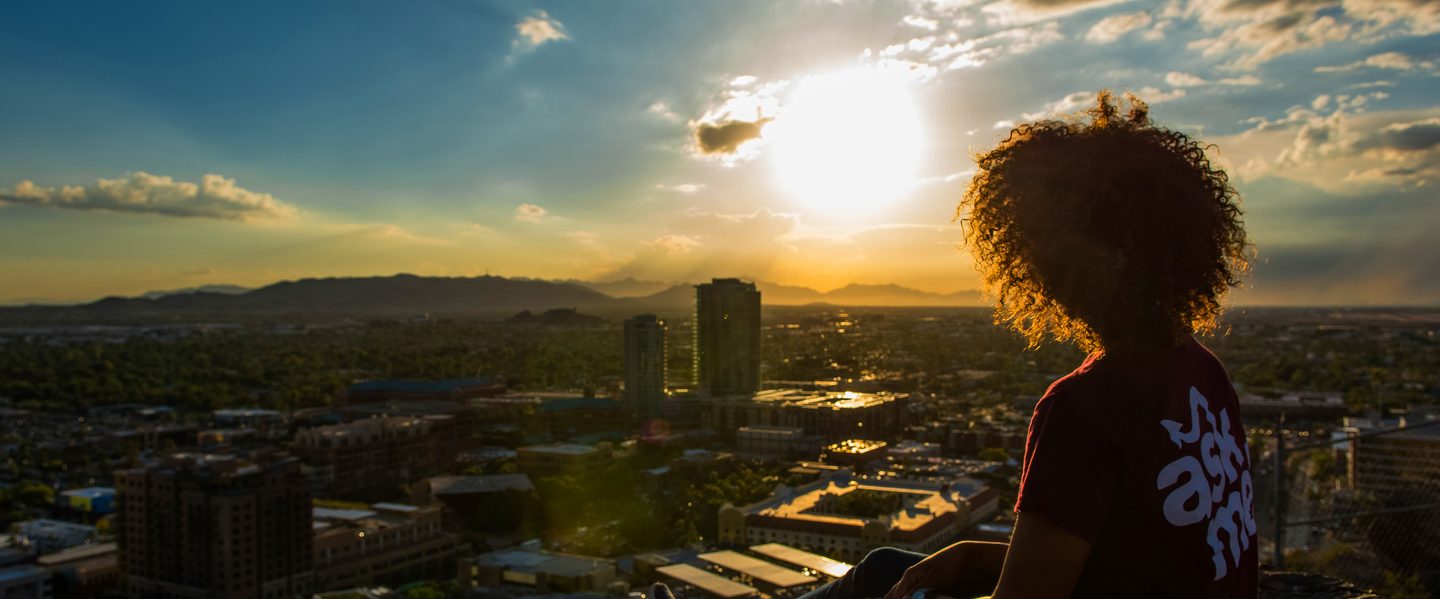 Each of these cases demonstrate just how much impact an innovative mindset can have, and that's something that directly benefits students.

Arizona State University is one of the most exciting places to study in the U.S. By studying at ASU, you will experience cutting-edge education and be prepared for a bright future.

If you're interested in earning an ASU degree, there are many study options open to you. These include both bachelor's and master's degrees, and pathway programs that help you qualify for admission.