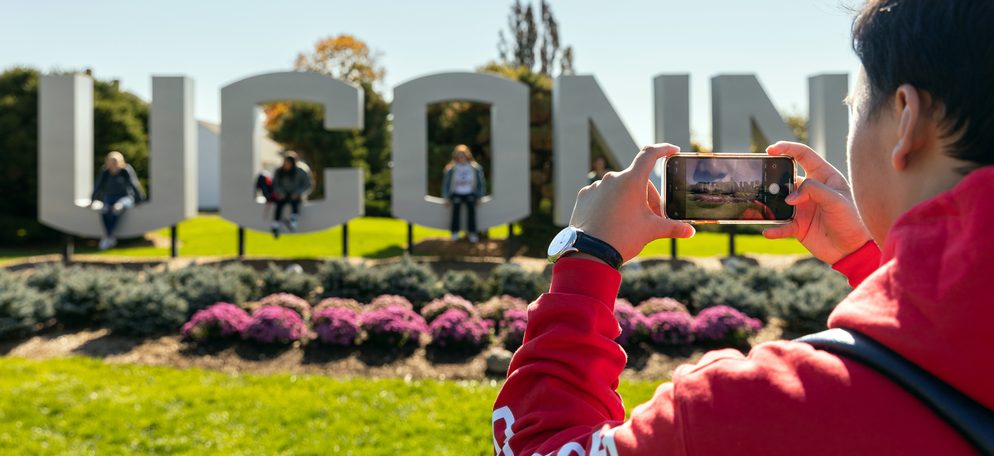 University of Connecticut
A prestigious public university in the heart of New England. UConn is a top-tier research institution in the USA.
Why choose UConn?
Top 30 public university in the USA
U.S. News & World Report 2023
Tier 1 research university
– the highest classification in the USA
Top 200 university in the world
Center for World University Rankings 2022–23
With campuses across the state of Connecticut, UConn is a globally recognized university for its research, presenting tremendous opportunities for international students.
Ready to find a degree at UConn?
3rd
in the world for Real Estate 
Journal of Real Estate Literature 2021 
8th
in the USA for Public Finance 
U.S. News & World Report 2023 
24th
in the world for Linguistics 
QS World Subject Rankings 2022 
3% 
among the top 3% in the USA for Accounting
College Factual 2023

Business
47th in the USA (U.S. News Best Colleges 2024) 
Computer Engineering
63rd in the USA (U.S. News Best Graduate Schools 2023)
Computer Science
63rd in the USA (U.S. News Best Colleges 2024)
Education
28th in the USA (U.S. News Best Graduate Schools 2023)
Engineering
69th in the USA (U.S. News Best Colleges 2024) 
Environment/ Ecology
122nd in the world (U.S. News Best Global Universities Rankings 2022–23)
Materials Engineering
35th in the USA (U.S. News Best Graduate Schools 2023)
Nursing
34th in the USA (U.S. News Best Nursing Schools: Master's 2023)
Sport Management
Top 100 in the world (QS World Subject Rankings 2022)
Take a closer look at the University of Connecticut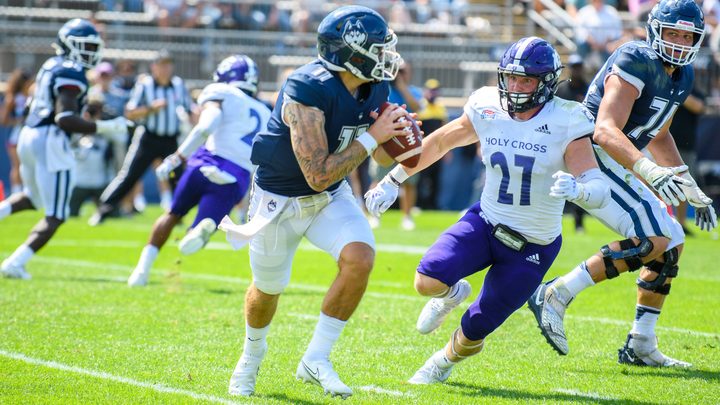 ---
Here's why our students love UConn
A welcoming traditional American campus in Storrs with a thriving international community. Its location is perfect for trips to two major US cities: Boston and New York.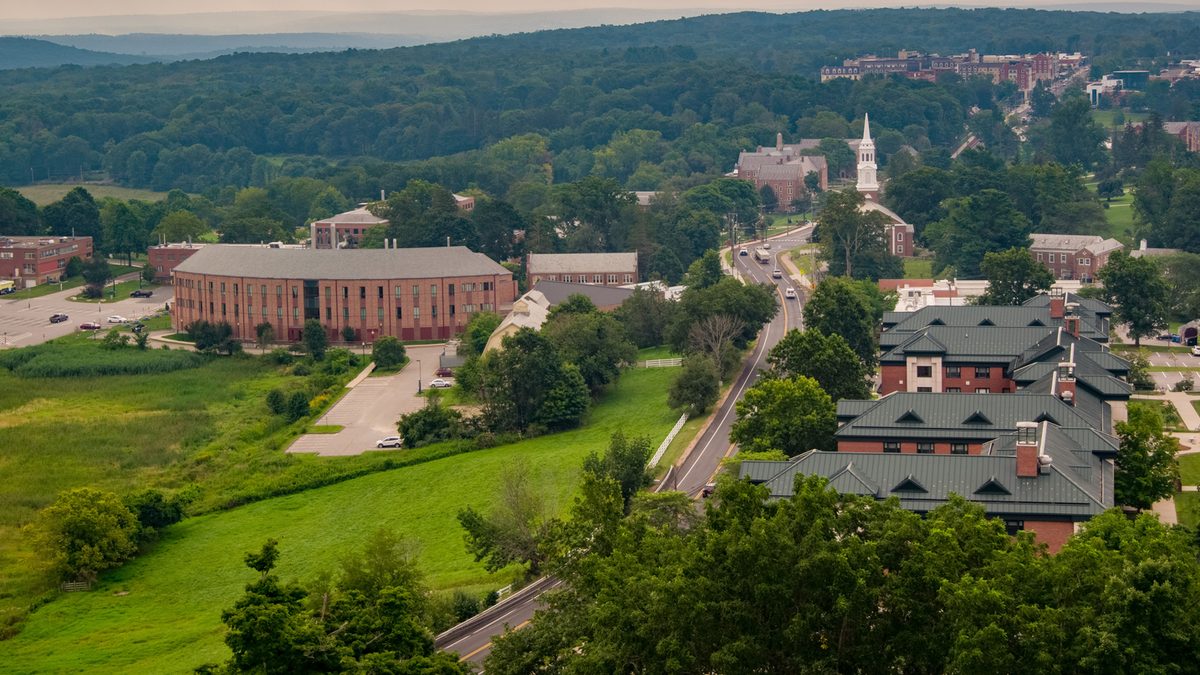 UConn is a fantastic choice if you're excited about participating in field-leading research.
This high-ranking public university offers its students a prestigious education that will motivate you to be your best.
Top 3 reasons to choose UConn
UConn's world-class facilities complete with state-of-the-art technologies and equipment
Set on a picturesque New England campus halfway between Boston and New York
UConn's elite sports teams are famous across the USA for winning national championships
Let's choose your route to a UConn degree
Apply to join the vibrant student community at UConn. Learn more about your options below:
Learn from dedicated expert faculty at UConn who will help you find your passion and develop your professional skills.
3,400+
international students from more than 110 countries
115+
bachelor's degrees offered across 9 academic schools
49% of first-year students
are ethnic and racial minorities
40+ international student organizations
across all UConn campuses
21 Division I athletic teams
the USA's highest level in college sports
Download useful information
(3MB, PDF)
Includes:
UConn brochure
UConn summary sheets
UConn flyers
---
Any other questions?
Where is UConn?
UConn's main campus is in the small town of Storrs, located in central Connecticut, about halfway between Boston and New York City. Connecticut is a picturesque state known for its charming towns, sandy beaches and breathtaking forests in the fall.
---
What social events are there at UConn?
From the day you arrive for New International Student Orientation, you'll have the chance to get to know fellow students from around the world. There is plenty of popular entertainment right on campus, such as a movie theater, game room, TV lounges, recreation center, art exhibitions, plays, concerts and stand-up comedy shows.

Welcome to UConn Nation
---
What's life like in the USA?
International students often find life in the USA to be welcoming, comfortable and full of enriching cultural experiences. Because America is so big and diverse, there's lots to see, visit and explore, so you'll never get bored! In the USA, students are encouraged to follow their passions and work hard to make their dreams become reality.
Excited to learn more? Visit our life in the USA page.
---
Next steps