UConn student services
When you apply to UConn through Kaplan, you'll receive support and guidance from our expert staff. Once at UConn, you'll enjoy a wealth of resources offered by UConn's dedicated Office of Student Services.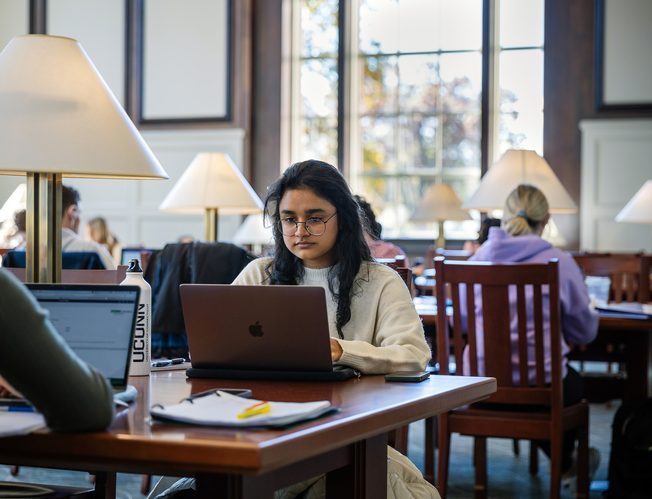 Pre-arrival support
Kaplan provides students with specialized support from application through to enrollment. We'll help you prepare the required application documents, review your personal statement and give you guidance on applying for your US student visa. We'll also make sure your application stays on track, so you meet the key deadlines.
Post-arrival support: UConn student services
You'll benefit from a full range of student support services at UConn, from academic support to career development — all created to help you make the most of your time at the University.
UConn academic support services
When you study at UConn, you'll be joining a community that's invested in your success. That's why you'll have a variety of academic resources available to you, to keep you on the path to success.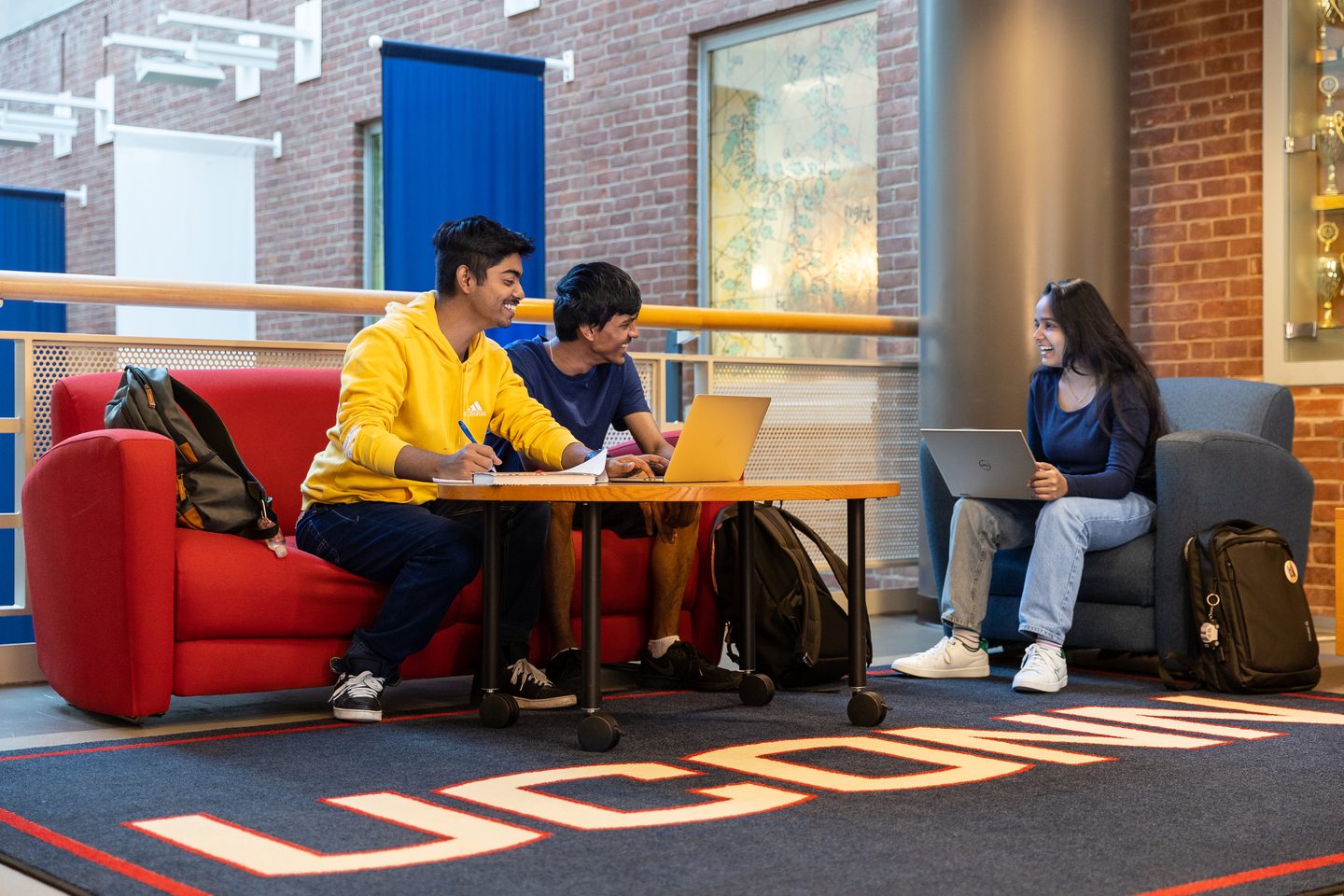 International Student & Scholar Services
UConn is dedicated to giving international students the support they need. The University's International Student & Scholar Services team will hold a special orientation to help you settle in, and will be on hand throughout your studies to help you with anything from adapting to US culture to setting up a US bank account. You can take part in mentorship and buddy programs, get classroom etiquette guidance, and join extracurricular activities.
Academic Achievement Center
The Academic Achievement Center is ready to help students with their studies, including by holding regular workshops you can join to improve your skills or review your progress.
First Generation UConn
UConn provides specialized support for students who identify as "First Generation" — someone whose parents or guardians did not attend a university or did not attend a university in the USA.
UConn Student Health and Wellness
Your health and well-being are top priorities for UConn. The University has many services in place to protect your health, and to make you feel safe and supported on campus.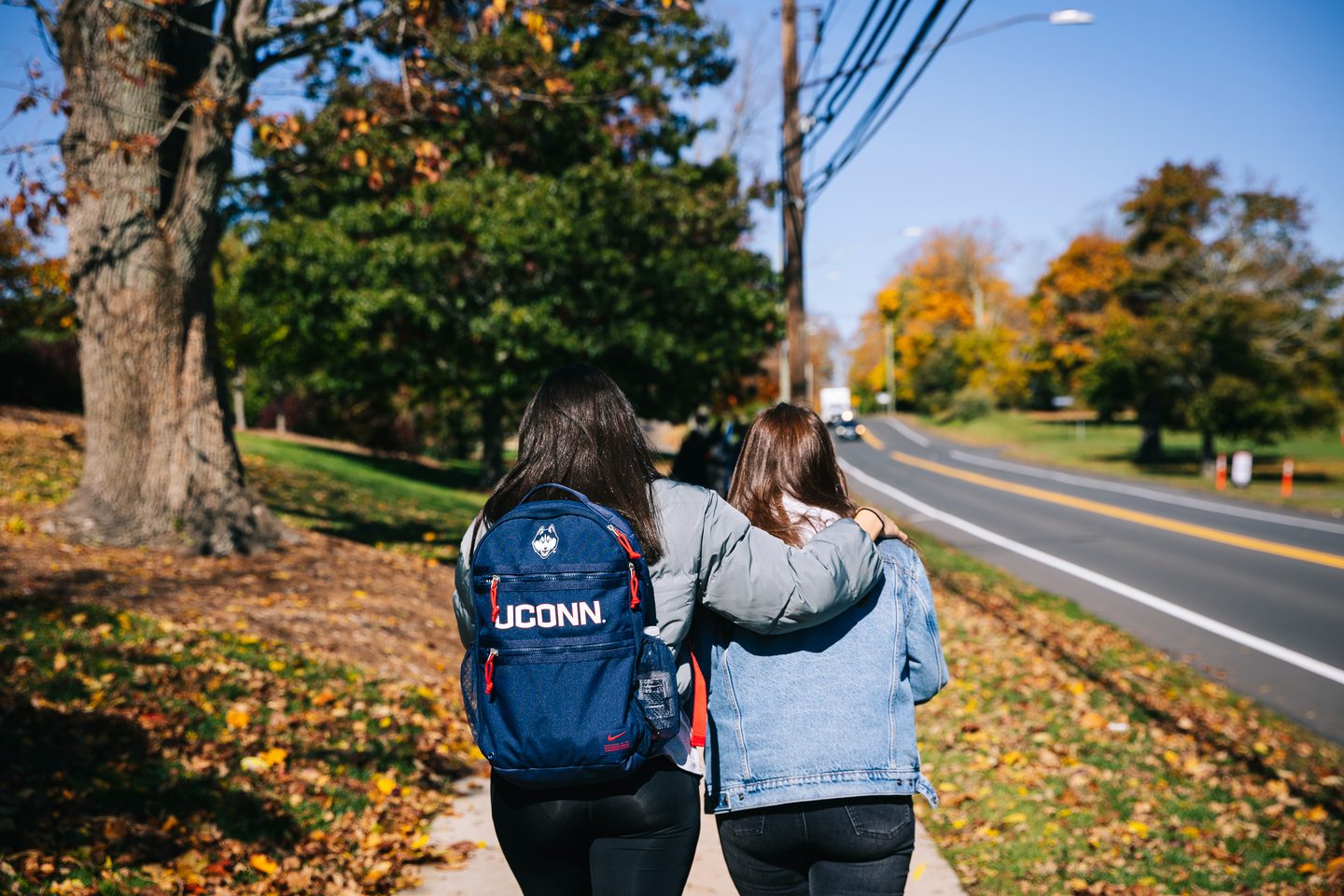 Mental health services
If you have any concerns about your mental well-being, UConn will be there for you. You'll have access to one-on-one therapy and group therapy, or, if you feel you would benefit from more specialized care, a psychiatrist or Advanced Registered Practice Nurse (ARRN) will assess your needs and recommend a treatment plan.
Health services
UConn's Student Health and Wellness is the primary provider of medical care on campus and can treat a variety of illnesses and injuries. You'll also have access to the Allergy Clinic, immunizations if you need them, and the Free Nutrition Counseling Service. Additionally, campus "advice nurses" are available to answer health-related questions 24/7.
Campus safety
You'll feel safe and secure on UConn's campus. The University's Division of Public Safety has its own police and fire departments, and a campus-wide emergency alert system: UConn Alert.
Social events and campus life
University isn't just about studying — it's important to relax too. UConn supports students by organizing regular social events and activities to help you make and maintain new friendships.
Festivals and fairs
UConn arranges fun events like the annual WorldFest, celebrating international communities. You can also enjoy Family Weekend, when you can invite your family members to join you in Connecticut with a weekend of entertainment, including music, dance and comedy.
Movie nights and socials
Join your fellow students for screenings of classic movies, with a Q&A and discussion afterward. There are also fun foodie events like ice cream socials and s'mores by the fire pit.
Attending Husky sports games
As a top Division I school with a long-standing reputation for excellence in sports, you'll find UConn's athletic events to be outstanding entertainment. Attending a UConn sports game is a tremendous way to show your school pride and feel connected to the Husky community.
UConn professional support services
Building your career skills is a big part of the UConn experience. You'll have access to outstanding career preparation services, to prepare you for success at university and beyond.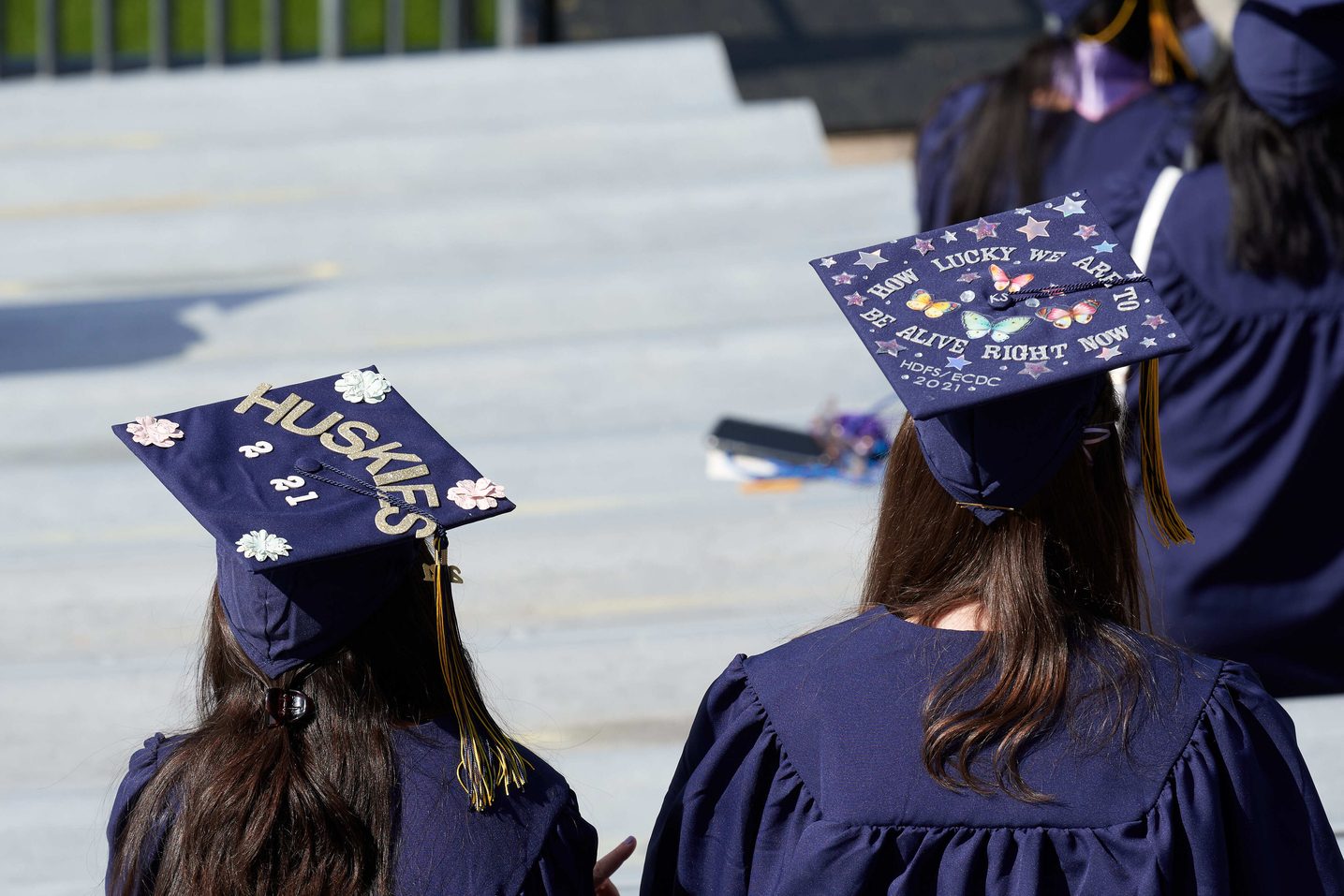 Career development and graduate success
At the Center for Career Development, you can find internship and job opportunities, get advice on everything from writing a résumé to preparing for interviews, and attend career fairs and webinars throughout the year.