Career skills at the University of Connecticut
The University of Connecticut (UConn) is committed to preparing students for a bright future after graduation. Take advantage of its award-winning career services and gain the skills you need to thrive in the workplace.
During your degree
The award-winning Center for Career Development (CCD) is where you'll find all the tools you need to improve your employability. 
You can expect high-quality advice and services, including:
Get a job on campus while you study
You can develop your professional skills and gain valuable experience by working on campus for the University during your studies. International students with an F-1 visa are allowed to work up to 20 hours per week at UConn during the academic year.

 8 min read
Here's how UConn can help you shape your future
Career development, networking and work experience can all make finding a job easier.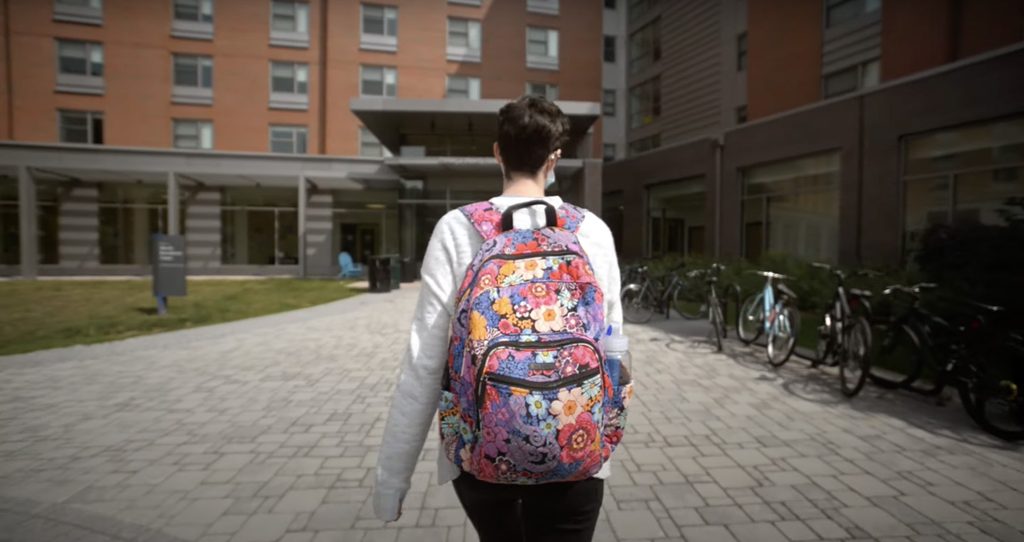 At UConn, you'll enjoy an inclusive environment that encourages everyone to succeed
Hear about Lauren's ambitions to become an engineer
Top 3 reasons to take an internship 
Get real-world work experience before you even start your degree 
Start building your network
Learn how to adapt to a professional environment 
90% of graduates
reported having a positive career outcome 6 months after graduation (2020–21)
700+ recruiters
visit campus every year
78% of students
participated in experiential learning during their degree (2020–21)
420 "Career Champions"
(faculty, staff, employer partners and alumni trained to help students reach their goals)
10 industry-focused career communities
help undergraduates through mentoring, insights and guidance on careers
Bank of America
Deloitte
EY (Ernst & Young)
IBM
KPMG
Liberty Mutual Insurance
NASA
NBCUniversal
Nielsen
Pfizer, Inc
PricewaterhouseCoopers
The Walt Disney Company

And many more!
After graduation
UConn has an extensive alumni network that can help you make professional connections and develop your career.
How UConn can support you after you graduate:
Want to explore your degree options?
Next steps