When choosing a study destination, you might prefer somewhere that is familiar to you — either because it's close to home, or because you recognise it through books, movies or TV. However, this way it's easy to miss wonderful locations that may not be well known, but offer amazing opportunities. Connecticut in the USA is one of them!

There are so many reasons to move to this attractive state to study and work. Let's take a look at why you should start your career in Connecticut.
Perfect location
Connecticut is a picturesque state located halfway between Boston and New York City, with both destinations an easy commute away. This means students in Connecticut can take advantage of internship opportunities in either city, giving them more options. This also means you'll have a wider area in which to search for jobs when you graduate.

It's easy to get around inside the state too, with highways, trains and buses to choose from. Connecticut even has its own international airport!

Finally, you can save money on housing by choosing Connecticut. According to the Council for Community and Economic Research, housing prices in Connecticut are 50% cheaper than in New York and the cost of living is up to 48% cheaper than in both New York and Boston. Connecticut's proximity to both cities means you can enjoy all the benefits they have to offer, without paying the more expensive prices.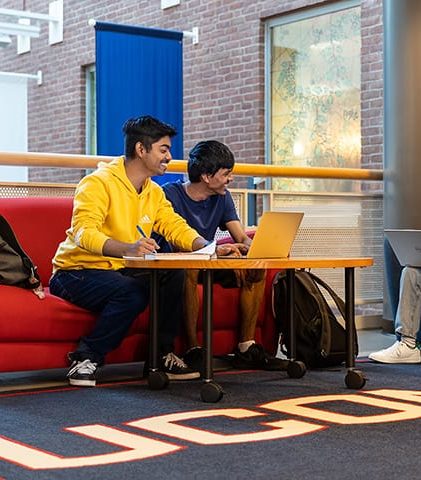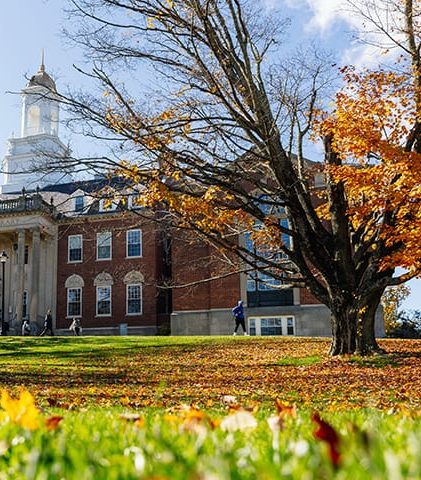 The state of Connecticut is ranked 6th in the USA for education
U.S. News & World Report Education Rankings compares US states on the quality of their primary, secondary and higher education.

Connecticut ranks an impressive #6 on the list, with a great schooling system and many well-regarded colleges and universities such as the University of Connecticut, a top 30 public university in the USA (U.S. News & World Report 2023)!
Connecticut is home to industry leaders
There are a few reasons why Connecticut is one of the wealthiest states in the country. One of them is that 14 businesses from the Fortune 500 list are based in the state. Hundreds of other progressive companies working in modern industries can call Connecticut home, such as Amazon, ESPN, LEGO Systems, Pfizer, Xerox and W.R. Berkley.

In Connecticut you could find work in aerospace engineering, bioscience, finance or media — almost any industry you could be interested in. The University of Connecticut uses this proximity to professional communities to its advantage, hiring professors who are also still working in their fields. This means you can learn from actual experts, who both work and teach in Connecticut.
Connecticut is one of the top 10 wealthiest states in the USA
Connecticut is the 8th wealthiest state in the USA, according to U.S. News & World Report 2022.

The average salary is $80,000 in both Hartford, Connecticut's capital, and Stamford, the city closest to New York at less than an hour away by a train. This is higher than the national average of $53,924 (Indeed).

You can start preparing for a job with an attractive salary like this while you are studying. If you choose to study at UConn, for example, you can always ask for help at its award-winning Center of Career Development.

The Center provides students with all the resources needed to find internships and jobs, prepares them for interviews, and even offers a special mentorship programme — you can get advice from a professional in your industry, who also studied at the University of Connecticut.
Connecticut is the 4th healthiest state in the USA
Connecticut has been named the 4th healthiest state in the country and 3rd for access to healthcare by World Population Review (2023). One of the reasons for this is a high number of doctors and dentists in the state, one of the highest in the USA (Becker's Hospital Review).

This ranking means not only does Connecticut offer a great quality of life but also demonstrates that healthcare is one of the major industries in the state. If you want to start your career in health, this is the place for you!

You can get started by studying one of UConn's respected healthcare degrees, such as the AACSB-accredited Health Care Management program, or Nursing, which is ranked #58 in the USA (U.S News & World Report).

Beautiful nature and outdoor activities
More than 100 state parks, picturesque lakes, beaches, hills, mountain ranges, woods are all ready for you to explore in Connecticut. The change of seasons makes it even more beautiful: you will see landscapes in snowy-white, blooming green, and under a cover of golden and red leaves.

Outdoor activities are popular among residents: biking, fishing, ice skating, skiing, swimming, and many more. Of course, if you are tired of all the walking, you can visit one of the 21 world-class museums or regional theaters. Or you can simply go to a great restaurant and enjoy some of Connecticut's famous fresh seafood.
Shape your future with a degree in Connecticut
Do not miss your chance on starting your career path in a place with so many benefits: Connecticut has the perfect location, a healthy and wealthy population, gorgeous landscapes, and headquarters of top businesses.

The University of Connecticut is your first step on the road to success. Kaplan works with the University to offer students both direct and transfer admission to an undergraduate degree. We can advise you on the application process to make sure you do everything you can to get into one of the best public schools in the USA.

Use our degree finder to choose your degree, and do not hesitate to contact us with any questions.