The University of Connecticut is a prestigious university with a history stretching back over 100 years, and is among the highest regarded public universities in the USA. With Kaplan, you can apply for an undergraduate degree at this great university, with a wide range of majors to select from. Let's take a look at some of reasons why you should study at the University of Connecticut.
Why should you study at the University of Connecticut?
With origins that can be dated back to 1881, the University of Connecticut — often referred to simply as UConn — has played a significant role in US education for generations. It's among the highest ranked public universities in the USA, placed in the top 30 by U.S. News & World Report 2023.

It is also classified as a Tier 1 research institution, meaning it has some of the highest university research activity in the USA. The University even has a dedicated office that helps undergraduate students find and develop research opportunities, and in 2019-20 it disbursed $620,000 to support undergraduate student research.

UConn is located in the state of Connecticut in northeastern USA, part of the beautiful New England region. Roughly halfway between New York City and Boston, it's perfectly situated for you to explore the major cities and countryside of the region, and also travel to other parts of the country.

When you study at UConn, you can look forward to a thrilling and enriching student experience, where you'll be joining a global community of nearly 4,000 other international students. You'll be able to meet new people and make new friends, all with the same desire to grow and learn as you.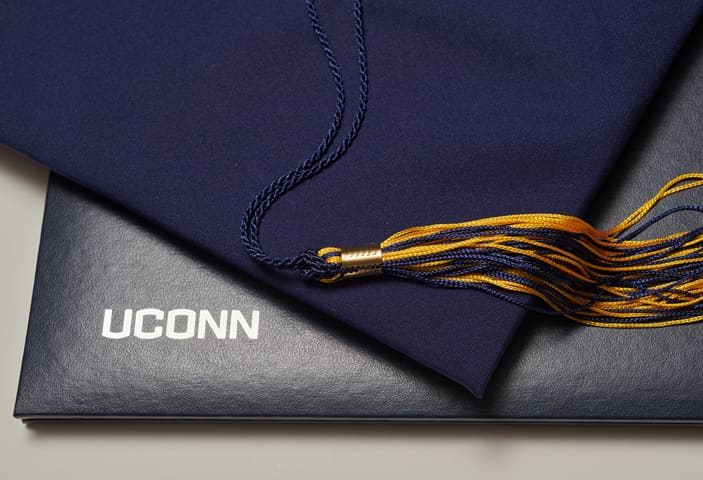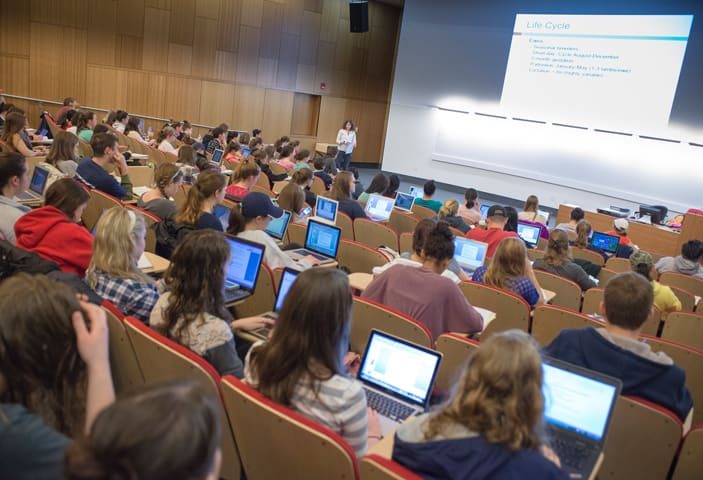 UConn is also a superb place to study if you like sports, as the University has a vibrant and extensive sports culture. It's particularly highly regarded for basketball, and has won 23 national championships across 21 Division I varsity teams, the highest level of college athletics in the USA.

And all this is of course accompanied by exceptional academic facilities and social amenities, including an extensive library, a movie theater and a huge fitness center.
What can I study?
With Kaplan, you can apply for admission to a bachelor's degree. There are 115+ majors to choose from, and you can take courses across UConn's 9 academic schools and colleges that offer bachelor's programs.

These include degrees in disciplines such as:
Art and Design
Business and Accounting
Computing
Engineering
Environment and Agriculture
Marketing and Media
Mathematics
Music and Performing Arts
Science and Health
Social Sciences and Humanities
This gives you fantastic choice in what you can study at UConn, with such diverse degrees as Biological Sciences, Management, Finance, Digital Media and Design, Biomedical Engineering and Actuarial Sciences.

UConn is particularly highly regarded in Business, and can boast the 51st best undergraduate business program in the USA (U.S. News Best Colleges 2022–23).
When can I study there?
We are accepting applications to the University of Connecticut for the Fall 2023 semester!

With Kaplan, you'll receive expert guidance throughout the application process, help with preparing all the necessary documents, and you won't have to pay an application fee.

Below you can find out more about the degrees you can study at the University of Connecticut, or you can speak to an adviser about your study options, or apply.