Support for University of Birmingham foundation pathways students
As a foundation pathways student, you'll have access to the University of Birmingham's comprehensive student support service. If you ever need help, guidance or advice with anything, you will have someone to talk to.
Student support at Birmingham
The University will help ensure that you get to campus safely, offering an airport transfer service as part of Welcome Week.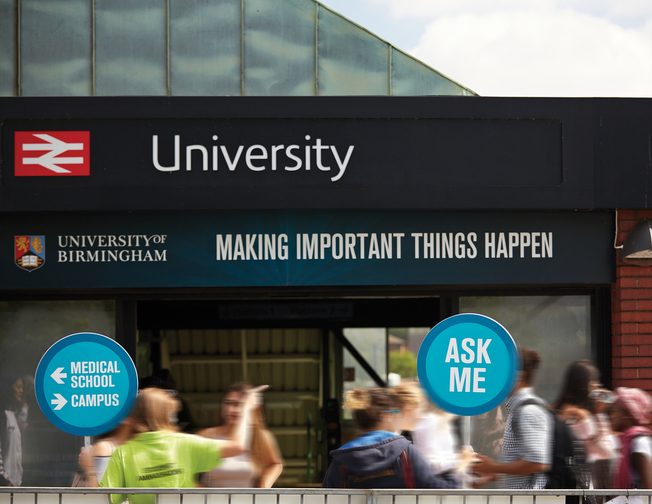 You'll be able to enjoy fun social activities like trips and tours, and get help with administrative tasks like registering with a doctor.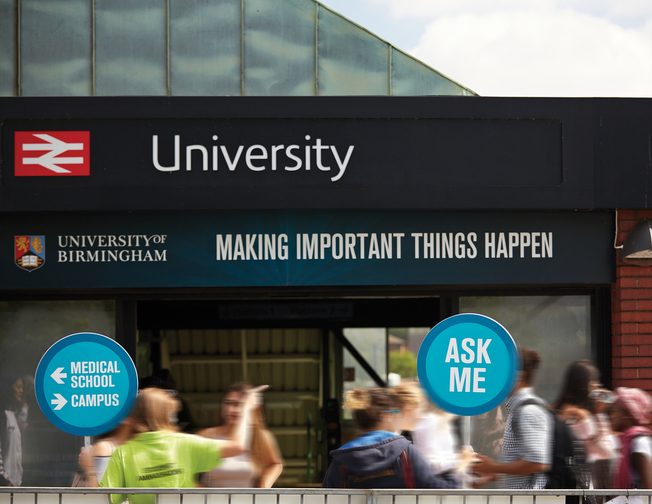 You'll have the chance to get to know your fellow international students through activities and events during your studies, like city tours, afternoon teas and pizza nights.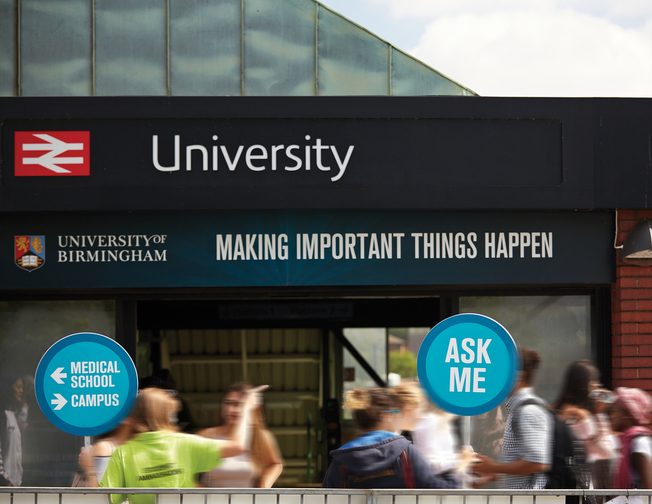 Support on the foundation pathways
Throughout your time studying the foundation pathways, you'll always have someone to talk to. Whether you're struggling with your assignments, want to discuss something, or are just missing your friends and family back home, you'll be able to access targeted support.
Academic support
Your personal tutor will be there to help you and give you individual feedback on your assignments. Additionally, you can visit the Academic Skills Centre to enhance your academic writing and study techniques.
Your wellbeing
The Aston Webb Student Hub has many resources offering advice and emotional support. You'll also have access to the Wellbeing Centre, where a team of professional counsellors provide dedicated support. In addition, the Birmingham International Academy has a dedicated Wellbeing Officer who can support you during your studies.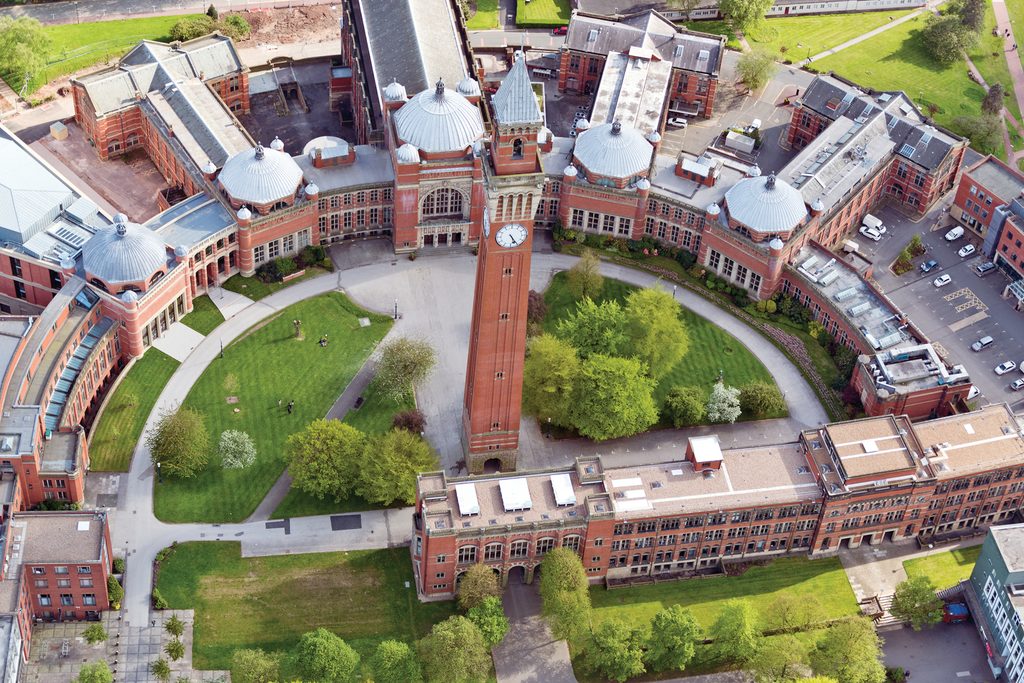 Extra support
The University provides a range of support for under-18s, including arranging a daily check-in and termly one-to-one meetings with a Wellbeing Officer.
Students with disabilities, learning difficulties or mental health conditions will be supported by the University's Student Disability Service. The University will also make reasonable adjustments to ensure all students can fully access teaching and learning.
Due to start a foundation pathways course?
Any other questions
Will there be a Welcome Week when I arrive? 
Yes, International Welcome Week is a five-day event at the start of term. You'll get to know the campus and your classmates — it's a great way to settle into life in the UK.
---
What if I don't meet degree requirements on my course?
Degree progression rates from the foundation pathways are very high. However, if you aren't able to start your chosen degree after successfully passing your course, you can make use of Kaplan's University Placement Service, which guarantees you a place at a UK university.