Are you thinking of studying abroad in the USA but you're not sure where to start? We understand — there's a lot to consider when applying to a US university and the process can be complicated. But don't worry, we're here to make it easy for you!

Take a look at how Kaplan can help you apply to a US university and get you on the right path to earning a degree that could change your life!
1. Help to find the right degree
With so many degrees to choose from, it can become difficult to decide which is the best fit for you. You want to make sure that your chosen program and subject area line up with your career goals and interests, so that you have the best chance of success in the future.

That's how we can help! Our expert education advisors can discuss your options with you and guide you towards the right choice. They'll explain which campuses you can study at, the most suitable routes to university, entry requirements, and they will even suggest back-up study options to increase your chance of admission.

This personalized support can be the difference between getting into a US university and missing out!
2. Lots of routes to university
Kaplan offers multiple routes to degree admission, and we can help you find the one that best suits your situation. Here's a short guide to what's on offer:
Degree admission:
perfect if you know you already meet the entry requirements to study a bachelor's or master's degree at a US university.
Academic pathways:
ideal for students who need to improve their English language level and/or academic grades to meet the entry requirements for a US bachelor's or master's degree. These pathways also carry academic credit.
English language preparation:
suitable for those who would like to, or need to, enhance their English before starting a degree or pathway program in the USA.
Conditional offer:
if you don't yet meet entry requirements, you can receive a conditional offer to study a degree or pathway program — then, before starting your academic program, you must join an English preparation program, or submit a qualifying language score.
Transfer admission:
gives you the opportunity to transfer to a US university if you have already started a bachelor's degree elsewhere.
Online study during high school:
for high school students who want to study for a high school diploma, or get a head start and earn university credits before they begin their degree.
3. Stress-free application process
Applying to university can be stressful, which is why it's important to us that we make the process as easy and straightforward for you as possible! When you apply to a US university with Kaplan, you'll benefit from simplified application forms, no application fee, and free English tests if you don't already have an English proficiency score.

We'll review your English and academic qualifications, as well as your personal statement, and guide you towards suitable universities and study options.

Your advisor will also check you have the correct supporting documents for the specific program and university that you are applying to, and they will communicate with the University on your behalf, so that you enjoy a hassle-free experience.

You can even ask for support in your own language to ensure you understand the process fully. We have advisors who speak many languages in addition to English, including Arabic, Cantonese, French, Hindi, Korean, Mandarin, Portuguese, Punjabi, Russian, Spanish, Thai, and Vietnamese.

We also have LiveChat on our website if you want to receive an immediate response to any questions you might have.
4. Support in keeping your application on track
With our help, you won't need to worry about missing deadlines — we will send you reminders about important milestones in your application process and we negotiate later deadlines for Kaplan applicants for the majority of programs, so that you have more time.

When you fill out an application form, we'll complete an initial review within 24 hours, so you won't be left waiting and wondering what's happening with your application. Once your application is underway, you'll also receive regular progress updates, so you know that you're on track.
"I am extremely grateful for the whole Kaplan team, and all the support I received. It certainly would not have been such a pleasant journey without the help of all of them" —Natalia from Brazil, ASU student
Share this quote
In addition, we know that the visa process can be complicated, so we can offer assistance to help ensure that your F-1 visa application goes as smoothly as possible.
5. Advice on study costs and scholarships
Studying abroad can be expensive and it's important to understand the costs involved. Our advisors will explain the cost of attendance for US universities, the financial evidence that's required for your I-20 and visa, and how you can pay and when.

At Kaplan, we also offer scholarships that can help cover the cost of studying abroad and, during your application, your advisor may be able to give you a personalized scholarship award estimation based on your circumstances. This can be extremely useful in helping you plan your finances.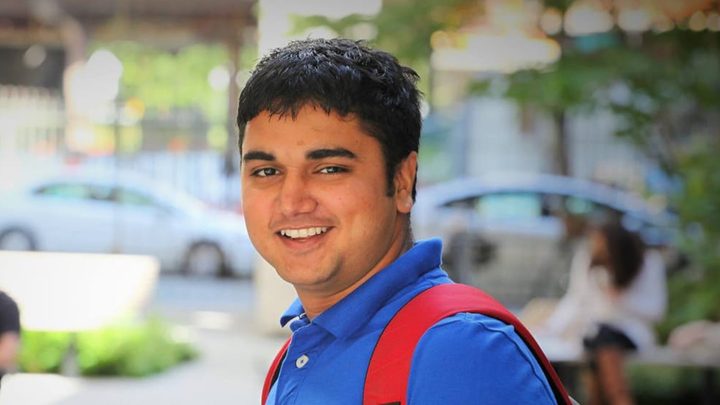 6. Connect with other international students and alumni
Finally, a fantastic benefit that you might not enjoy if you apply to a US university without Kaplan's help is our network of international students.

We can put you in touch with current international students at your chosen university and organize chat groups and pre-departure sessions with other new students. This means you can make connections and friends before you even arrive at university. Your parents can share experiences and get reassuring tips in these chat groups too!

You can also meet with former students in your own country and speak with our Student Ambassadors to get useful advice from people who have already studied in the USA.

It's an incredible way to learn more about your study destination, prepare for student life abroad and meet other international students.
Apply to a US university with Kaplan
Now that you know all about the benefits that applying to a US university with Kaplan can bring you, you probably want to know what you can do next!

Why not learn more about our US university partners by exploring the links below, or search for available degrees in the USA using our handy degree finder tool?

You can also speak to an advisor if you'd like to know more, or apply straightaway if you're ready. We can't wait to help you start this exciting adventure!