Young adults, understandably, want a university education that provides a good return on investment: a rewarding career with great prospects.

With technology rapidly changing the way we live and work, however, it can be hard to know which choices will ultimately pay off. Where will there be good opportunities? What new jobs will be created? What should you study for a successful career?

To succeed in the 21st century, students should have both technical skills and abilities that are not easily automated. If I were to wager, I'd place my bets on US degrees that combine technology and business studies.
Change and opportunity
As time goes on, change is inevitable; the current scope and pace of transformation, however, can make anyone feel dizzy. It is especially true this year, as we've all had to shift suddenly from meeting in-person to communicating through digital channels.

According to McKinsey, the ongoing shift from human to machine could potentially be on a scale not seen since the transition of the labor force out of agriculture in the early 1900s.

It was the change from farming to industrialization that prompted the creation of the world's first business school and the first graduate business administration program. It's hard to believe now, but the Wharton School at the University of Pennsylvania and Harvard University's MBA degree were considered "experimental" when they started.

Their use of real-world case studies was different from the heavy theory focus of traditional arts and sciences curricula, and soon set a standard for business studies around the globe.

US universities continue to expand their educational offerings to help meet the current needs of both students and employers. More innovative institutions create degrees that look to the future.

One set of estimates predicts as many as 133 million new roles may be created from the development of new technologies. With great changes can come even greater opportunities for those who have prepared well to take advantage.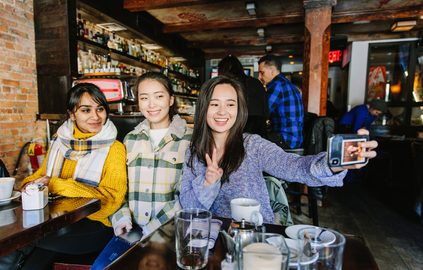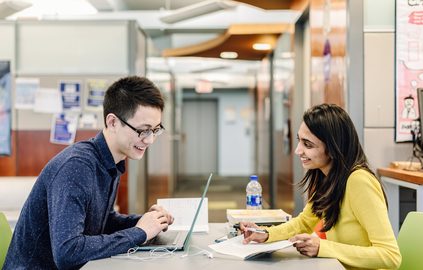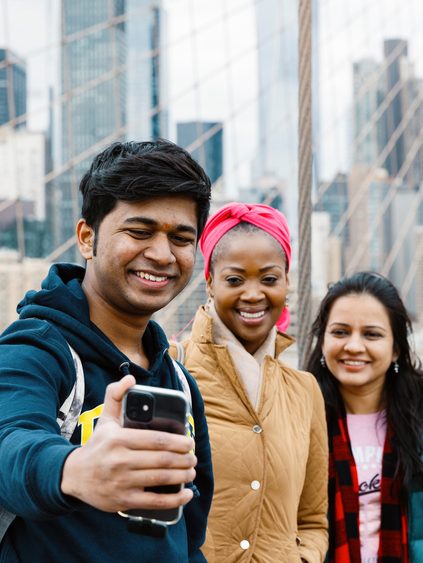 Business and technology: a winning combination
Technology specialists and business managers both rank near the top of job categories predicted to have the highest future growth.

The demand for employees who can balance technical and "soft skills" is echoed by the National Association of Colleges and Employers (NACE).

Its 2019 Jobs Outlook report lists written communication skills as the top attribute sought by US employers, followed by problem-solving skills, ability to work in a team (all strengths of a business curriculum) and analytical or quantitative skills.

What's the benefit of degrees that combine business and technical skills? Unlike general business programs, many of these are designated as STEM (science, technology, engineering and math) degrees by the US government.

This allows international students to work in the USA for up to 3 years after graduation without immediate sponsorship, through Optional Practical Training (OPT). In comparison, students who complete non-STEM degrees can do OPT for one year.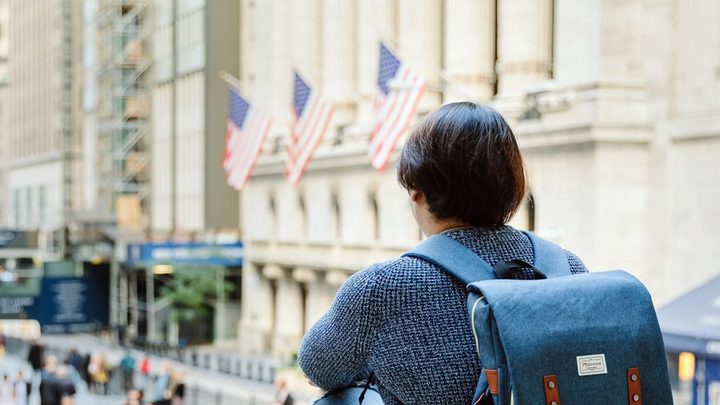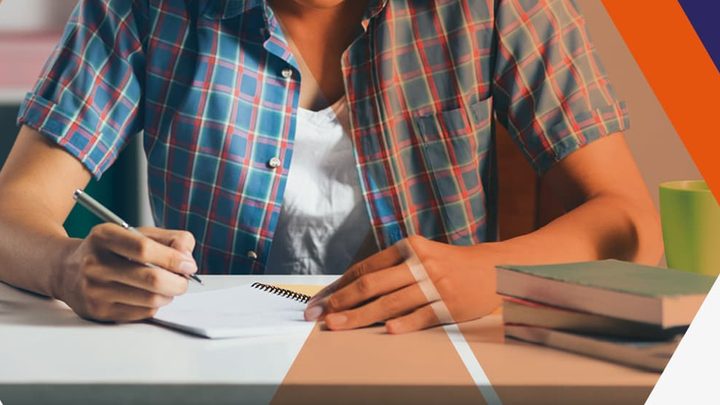 3 degree combinations that offer great potential
1. Business and analytics
The volume of data grows daily and impacts every part of the global economy. According to IBM, there will be up to 40 zettabytes (43 trillion gigabytes) of data by the end of 2020!

Companies are eager to gain insights from this data, and 85% say they are likely to adopt big analytics by 2022. That means a lot of companies will need people who know how to extract and analyze data, but also how to effectively communicate their findings.

Sejal Kulkarni, an international student who studied Business Analytics at Arizona State University (ASU), knows this well. A Business Systems Analyst at Choice Hotels International in Phoenix, she has mastered the programming language SQL.

However, she insists that "communication is the most important [skill]. I talk a lot with the product owner and stakeholders on any project" to get buy-in for key decisions.

Meanwhile, strong computational skills can help business students stand out.

Phyllis Mooney, Executive Director of Career Services at Pace University in New York, agrees. "In today's job market, business students can set themselves apart from their competition if they demonstrate proficiency in business analytics, including education in analytic techniques and software tools."

She recommends coursework in data analysis, information technology and quantitative modelling regardless of a student's chosen business concentration.

There are many potential careers for graduates with a business analytics degree, including business intelligence analysts, computer and research information scientists, investment fund managers and database architects.
2. Business and digital media
Social media and mobile technology have transformed how companies communicate with their customers. Communications and digital media jobs are expected to grow by more than 83,000 by 2022.

Degrees that combine business and digital media studies blend science and strategy, and teach students valuable tools for search engine optimization, mobile technologies, data science, visual analytics, and ecommerce.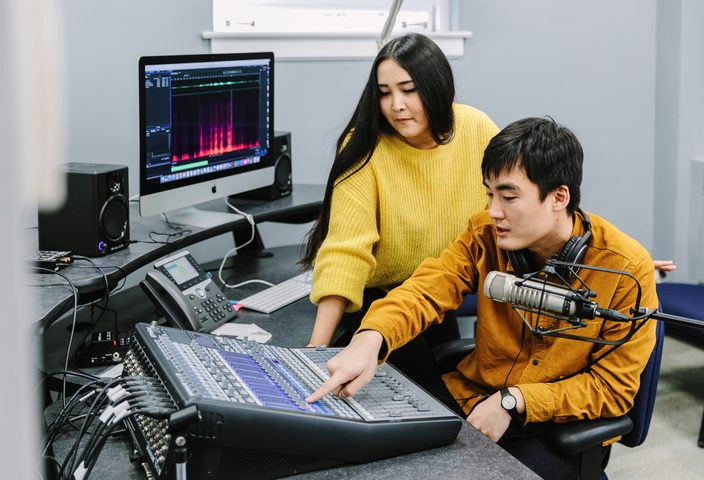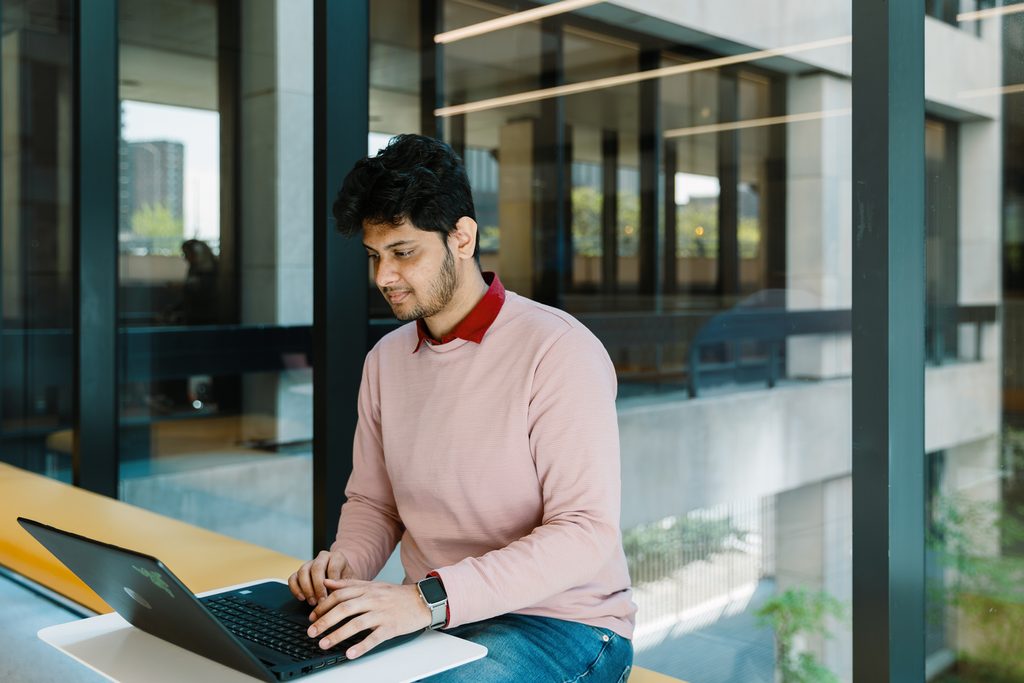 Virginia Dusi from Italy studied Social Media and Mobile Marketing at Pace University.

An Ecommerce Analyst at Coty in New York, she says she was able to beat competition in the job market through the "skills and competencies I acquired through my program. In order to succeed in today's business environment, one needs to always be willing to learn and stay informed. This is true for many industries, but especially for digital marketing."

A business degree with a digital media focus leads to careers as advertising, promotions or marketing managers, market research analysts, and multimedia communication specialists (US Bureau of Labor Statistics).
3. Management and technology entrepreneurship
Technology companies like Apple and Amazon did not grow from humble beginnings into worldwide successes by chance; they were supported by people who knew how to build thriving new businesses.

Overall, the growth of tech companies has been substantial. In the past 30 years in the United States, one third of new jobs created did not previously exist; most have been related to technology, such as IT development, hardware manufacturing, app creation, and IT systems management.

A degree that teaches both technical and entrepreneurial skills can equip you to launch your own technology-based business.

Degrees like ASU's Bachelor of Science in Technological Entrepreneurship and Management combine technology and business fundamentals. These can lead to careers in areas with high growth potential such as architectural and engineering managers, supply chain managers, human systems engineers and chief executives.

Sethuraman Panchanathan, Chief Research and Innovation Office at ASU, believes that everyone can benefit from an entrepreneurial mindset.

He recommends "continuously developing new skills outside your immediate professional interests to ensure you are an asset to your employers throughout your career. As the future of work continues to evolve, corporations will be drawn to lifelong master learners who possess an innovative, creative mindset.

As such, being adaptable in today's workplace includes recognizing and accepting that change is continuous. Choose to go with the changing tide rather than fight against it."
It pays to get a US university degree
In the end, getting a university degree in the USA is a great investment in your future. Beyond what you learn in your classes, you can develop other lifelong skills through student clubs, internships and research opportunities.

American university campuses also provide a great foundation to build a solid network of classmates, professors and mentors. These experiences and connections will help you throughout your career and can lead to personal as well as professional fulfillment.

[1] Thelin, John R. A History of American Higher Education. 2nd ed., Johns Hopkins University Press, 2011; and Bisoux, Tricia, "Time Capsule: A Photo History of Business Education," BizEd, AACSB International. March 1, 2016.  https://bized.aacsb.edu/articles/2016/03/time-capsule-photo-history-business-education
[2] Data obtained from the Occupational Information network (O*NET) under sponsorship of the U.S. Department of Labor/Employment and Training Administration (USDOL/ETA).