Student housing at Simmons University
The residence halls at Simmons University will help you feel comfortable and right at home in the heart of Boston. All first-year international students are required to live on campus.
Enjoy the benefits of on-campus housing at Simmons
For more details
Take a look at student housing at Simmons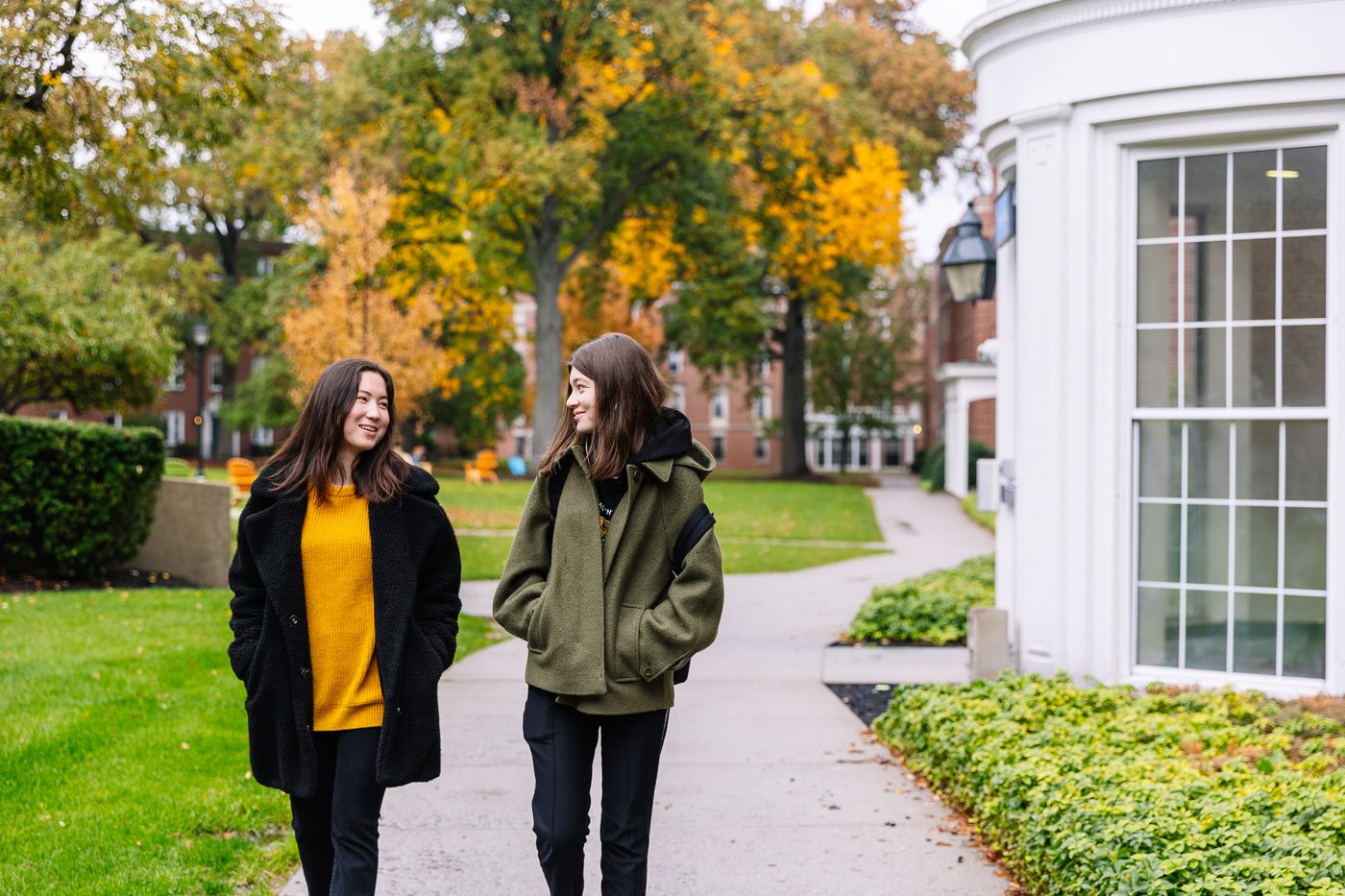 Living on campus
Simmons University's Residence Campus is home to 9 residence halls, a dining facility and the University's sports and health centers.
The style of student housing and the types of amenities available vary slightly in each residence hall. Most Simmons dorm rooms are "doubles" (meant to be shared by 2 students), though there are some triple (3 students) and quad (4 students) rooms as well.
You can also take advantage of the Living-Learning Communities, which bring together students with common interests, making it easy to get to know people.
A closer look at Simmons student housing
Described as a "private oasis" in the heart of the city, your housing options at Simmons offer the best of both worlds: cozy comfort and quick access to city life.
Housing and meal costs per year
| | |
| --- | --- |
| Location | Price range* |
| Simmons University residence halls | $17,104 |
*Rates are for 2023-24.
Living off campus
After your first year, you may choose to live off campus in a nearby apartment. Simmons has an off-campus housing tool to help students looking to live independently from the University. Using the tool, students can search for housing by price, bedrooms and amenities.
Discover your student housing options