Hey, my name is Abdulwahab Alduwaisan and I'm from Kuwait. I studied a Foundation Certificate for Business, Tourism and Social Sciences at the University of Brighton International College (UBIC) so that I could progress to the University of Brighton.

Here are some of the reasons why I'm happy I chose to study in Brighton!
It's a beautiful city with friendly people
I visited many cities in the UK before deciding which one to study in, and Brighton ended up becoming my first choice! Brighton is a really beautiful city; it's so calm and peaceful, and the people here are so friendly and have the best vibe!

Also, since it's a small city, everything is easy to understand and learn — transportation is simple and you quickly learn where you need to go if you need something.
There's lots to do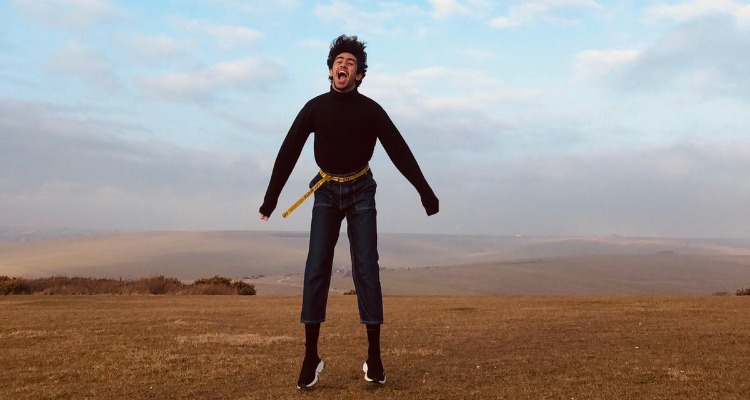 In addition, Brighton is so fun! A lot of my friends came here to study and visit, and I was so happy to play around at the pier and hike in the Seven Sisters. We enjoyed the stunning view and had a great time. There are so many other activities you can do, but these ones are special for me.
The University of Brighton International College is great
Before I progressed to study my degree at the University of Brighton, I studied a Foundation Certificate at UBIC. We were treated so well at the College — the teachers and staff there are so friendly and kind. We always did lots activities together such as playing games, eating pizza and singing.

My last term was the best for me. I took over Kaplan's Snapchat for a week and I covered a lot of things about the University and life in Brighton. My friends helped me out with this because we wanted to show other students our daily routine and how fun it is living in Brighton.

UBIC taught us how to get ready for the University in every way possible. They arranged a visit to the University of Brighton before we started our degrees there. The teachers prepared us academically, and everything I'm studying now at university is something I learnt about at UBIC.
Amazing student support, even during a pandemic!
What was sad about last year is that we didn't spend the final part of our course together as teachers and students. We had to leave because of the pandemic and everything went online, but it was all fine in the end. Our classes and graduation were online, and even if it was sad that it wasn't face-to-face, it still felt like a great accomplishment.

As a sponsored student, I had the best service and help from teachers and staff. I remember Miss Federica (Hi, if you're reading this!) was like a mother for us. She always checked to see if we needed anything, such as sending documents, or if we had any questions for the embassy, especially during the pandemic because it was a confusing time for us.

She also helped us get through the pandemic emotionally and taught us how to stay calm and enjoy the moment.
Study in Brighton
If you are reading this and thinking about joining UBIC, I'm telling you, you're so lucky! Enjoy the moments there, have fun and study hard.