Hi! My name's Lauretta and I'm a student at the University of York. It's an amazing place, with a city that's known for being safe and friendly. It was even recently named in the world's top 10 friendliest cities following a survey by Booking.com!
Here's what makes York such a welcoming place.
It embraces diversity
What's really amazing about York is how diverse it is. Aside from being a popular place for tourists, York is also home to thousands of students.
The people here are very welcoming to those with different beliefs, cultures, and backgrounds. Living here, you'll see people from all walks of life coming together and enjoying each other's company!
Great social spaces
York has over 360 pubs and restaurants. That's a new place for almost every day in a year! As one of the UK's most popular tourist destinations, this city excels in hospitality. While pubs might initially appear as just somewhere to enjoy a drink, they are actually vibrant hubs of community and socialising!
Laughter, sporting events, and engaging conversations are essential to York's pub culture, and deeply ingrained in the city's heritage. Even when you're simply wandering the streets, the people here are always ready to go out of their way to make your experience enjoyable.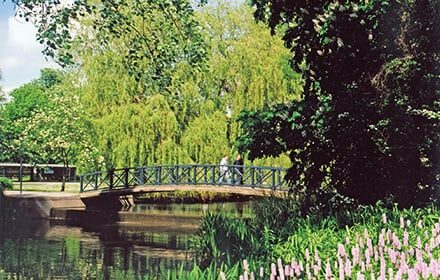 It's easy to make friends!
With so many leisure options available in a small space, it's really easy to meet people and make friends. The key is to simply keep an open mind and embrace new experiences. Don't hesitate to step out of your comfort zone and explore what the city or the diverse people you encounter have to offer!
Whether you join a local community group or a university society, be prepared to try all sorts of different things and gather rich human experiences along the way.
Become a York student too!
If you would like to study in the UK's friendliest city too, but your current grades don't meet your course's entry requirements, Kaplan can help! They provide degree preparation courses that help you qualify for your chosen degree.
You'll study at the University of York International Pathway College, getting a taste of York before starting your degree. Once you pass your course with the required grades and level of attendance, you're guaranteed a place on your degree.
To learn more about your options, speak to one of their friendly Education Advisors, who will be happy to help you.