According to a survey from Booking.com, York is one of the top 10 friendliest cities in the world!

The city, home to the University of York, was included in the list following a broad study that incorporated over 240 million verified reviews throughout the past year.

If you're interested in studying abroad in the UK, keep reading to find out what makes York so friendly.
A city that welcomes visitors
For decades, York has been a major tourist destination for both UK residents and international visitors. With its famous medieval buildings, cobblestone alleys, and wide selection of cafés and restaurants, it's no surprise that York is ranked the most popular city to visit in the UK (YouGov 2022).

Because millions of people visit the city every year, the people of York are extremely welcoming. Not only are they accustomed to meeting tourists from around the world, they are genuinely delighted to have you in their city!

As a result, you can see why the University of York is a great place for international students. You'll live in a city with a tradition of attracting visitors, all while studying on a multicultural campus that's home to over 150 nationalities.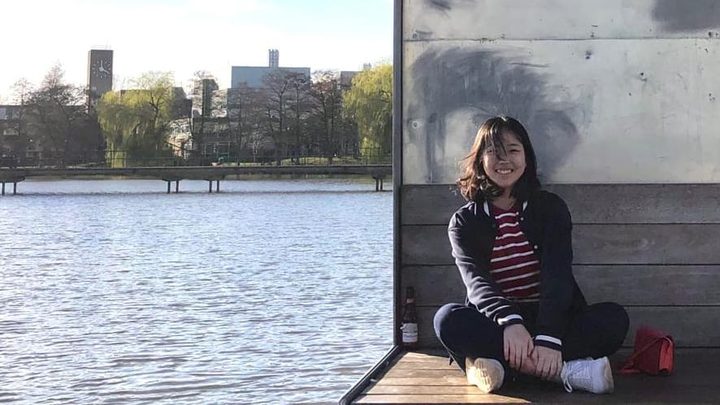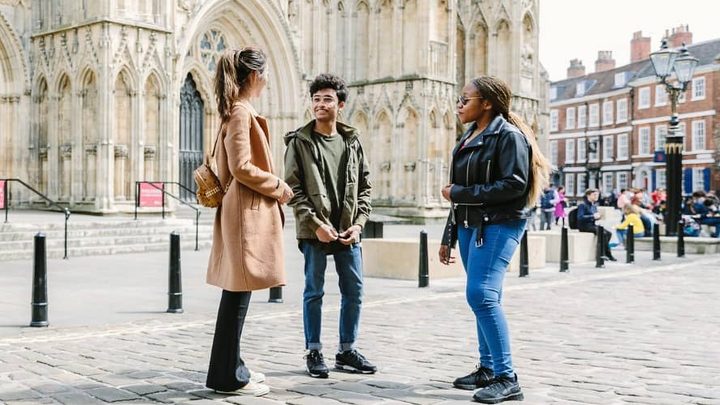 Yorkshire's famous spirit
York is located in Yorkshire — a county renowned for its unique spirit. The people here are known for being welcoming, warm, and trustworthy. They often refer to the area as "God's own country" due to its beautiful landscapes and unspoilt countryside.

As the UK's largest county, with a population of 5 million, you can see why Yorkshire is seen as its own nation! Such high levels of pride in their area means locals will embrace you with open arms. You'll find that people here love talking to you about Yorkshire!
Extremely safe
York is known as one of the safest cities in the UK, with York ranking 2nd safest city in the UK (Get Licensed 2023). The busy city centre is always full of tourists and residents, so you can have peace of mind when you're going out with your friends.

As such a consistently safe city, York has a peaceful atmosphere with a lively community spirit. It's a place that accommodates everyone, regardless of their age or nationality. You'll feel welcome from the moment you arrive. The locals are very sociable, so don't be afraid to start some conversations with them!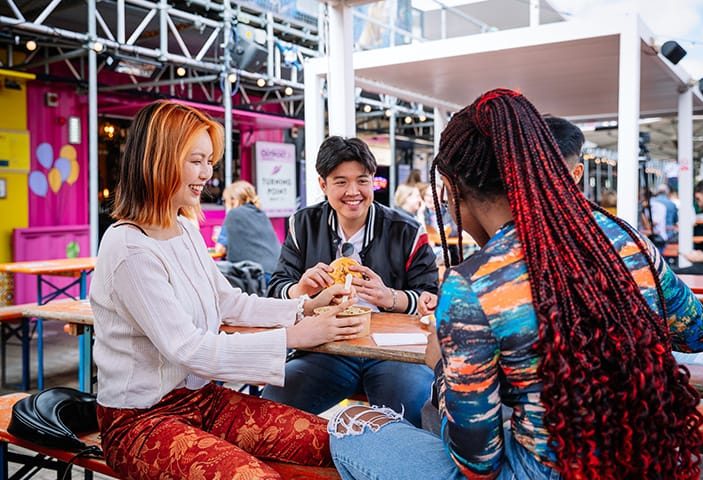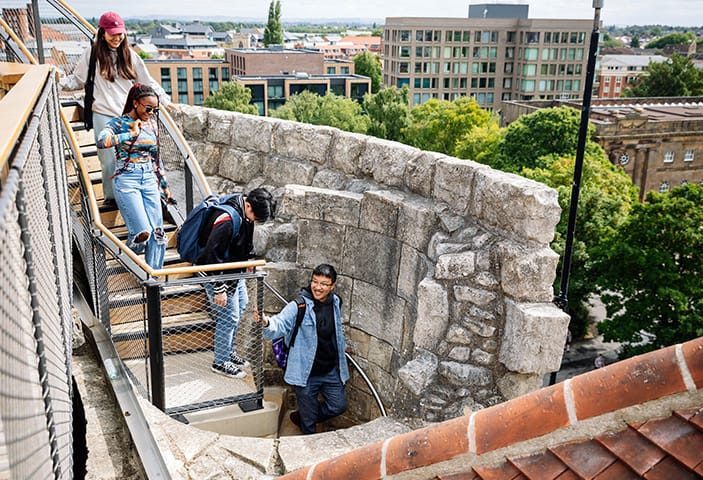 Apply to study at the University of York
If you would like to study in the UK's #1 friendliest city, Kaplan Pathways can help you gain entry to your chosen degree at the University of York.

We offer a range of degree preparation courses at both undergraduate and postgraduate level. Once you pass your course with the required grades and level of attendance, you're guaranteed a place on your degree.

You'll study at the University of York International Pathway College, located on the Heslington East campus, allowing you to experience life in York before starting your degree. If you'd like to know more about degree options, one of our Education Advisors will be happy to help you.