If you're interested in developing a career as an artist, a degree in Art or Design is a great start. The art world is competitive, so a degree from a university respected in the subject could be a huge advantage. That's why we've compiled this list of the best universities for Art and Design degrees in the UK and USA.
So, what are the best universities for Art and Design?
Art can take many forms, and may open the way to more career paths than you might think. Whether you're interested in creating concept art for Hollywood movies or designing clothes, an Art degree can help you share your creativity with the world.

Kaplan partners with some fantastic universities offering highly regarded degrees in the subject.
University of Glasgow
The University of Glasgow is ranked an impressive 3rd in the UK for Art and Design (Times and Sunday Times Good University Guide 2023). The University is renowned for degrees such as its master's in Art History.

You can also find the Hunterian Art Gallery, which houses an impressive collection of artworks and frequently has exhibitions dedicated to world-famous artists. In the city itself, you'll find the famous Kelvingrove Art Gallery and Museum, where you can head for inspiration.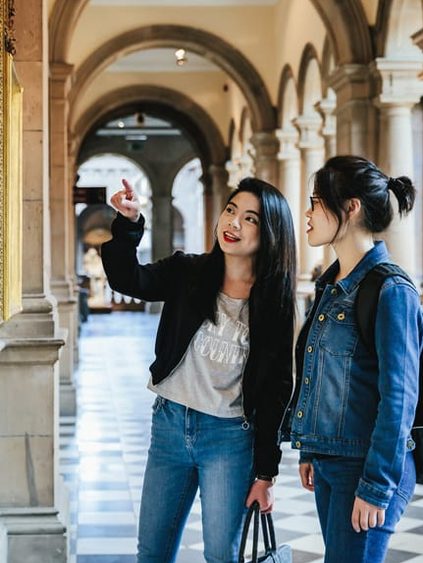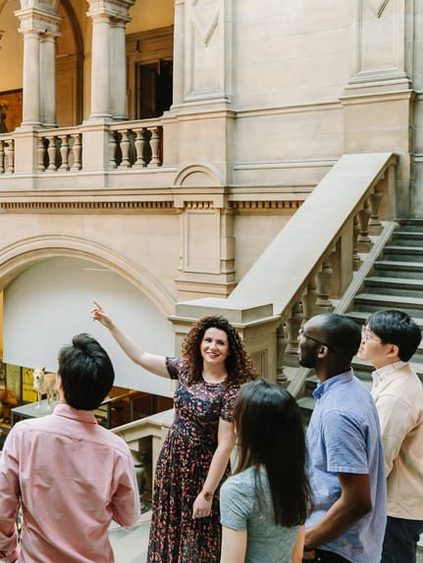 Bournemouth University
Bournemouth University has long been recognised as one of the best universities in the UK for Art and Design degrees. In fact, it currently ranks 29th in the UK for Art and Design (Complete University Guide 2023).

You'll enjoy fantastic facilities just for Art degree students at BU. There is a dedicated Art room, where students can practise drawing and animation. In fact, BU is even home to the renowned National Centre for Computer Animation (NCCA), where you can study computer-based arts.

Graduates of the NCCA have gone on to major success working on BAFTA and Oscar-winning films, so you can be sure you'll get a top notch education here.

Through Kaplan, you can study Art and Design degrees such as 3D Computer Animation, Digital Effects and Games Design.
University of Westminster
Finally, the University of Westminster ranks strongly for Art degrees, and is 7th in the UK for Art (Guardian University Guide 2023).

Westminster has fantastic Art and Design facilities on its Harrow campus. Here you'll find dedicated Art studios, as well as additional facilities for print, wood and metal work. If you're studying Animation or photography, there are special spaces for that too.

Some of the degree choices you'll have through Kaplan include Animation, Fine Art Mixed Media, Illustration and Visual Communication, and Photography.
Nottingham Trent University
Another UK university with a great reputation for Art degrees is Nottingham Trent University, which ranks a brilliant 15th in the UK for Art and Design (Complete University Guide 2023).

NTU offers a wide range of Art degrees, including Decorative Arts, Fashion Design, Fine Art and Textile Design. These degrees give students the opportunity to specialise in their chosen area early, so they stand out among other graduates.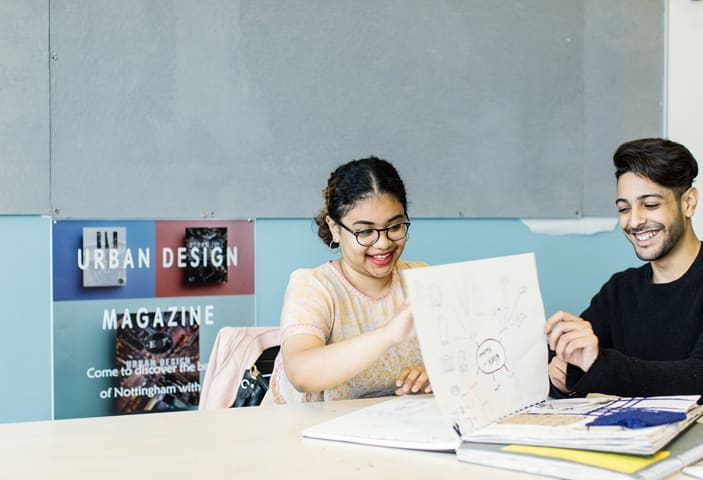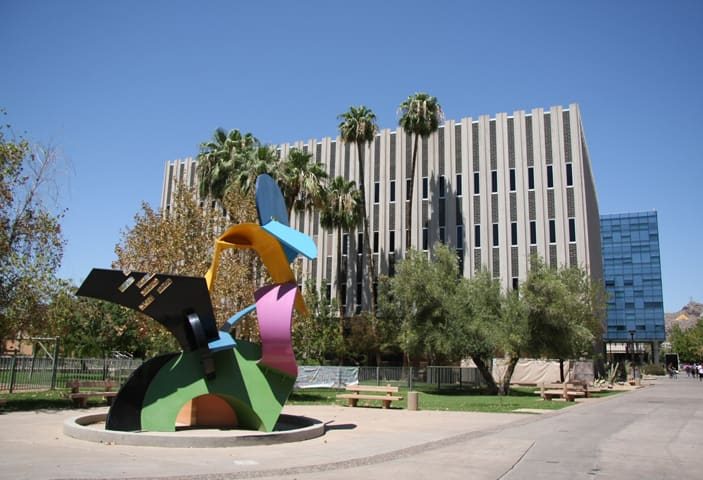 University of Brighton
Ranking 46th in the UK (Complete University Guide 2023) and top 100 in the world (QS World University Rankings by Subject 2023) for Art and Design, the University of Brighton is an excellent place to earn a degree in Art and Design.

Brighton is home to an innovative community of artists and students who give the city its creative environment. You can find inspiration on every corner!
Arizona State University
Arizona State University is a good place to study an art degree. In fact, it's ranked 15th in the USA for Fine Arts (U.S. News & World Report Best Graduate Schools 2023)!

You'll have a huge choice of art and design degrees at ASU's Herberger Institute for Design and the Arts, with options to specialise in the medium that appeals most to you. Just some of your options include Ceramics, Drawing, Photography and Printmaking. ASU has its own art museum on campus and 4 student art galleries.

ASU is also the USA's number 1 most innovative university (U.S. News & World Report 2021), so you're guaranteed a cutting-edge education.
How to enter a UK or US university
Kaplan's partner universities have great, varied degrees in the field of Art and Design, at both bachelor's and master's level. Many are available through a pathway course, which can help you prepare for university in another country.

Use our handy degree finder below to search for Art degrees and take your first step towards a successful career in the arts.