The city of Brighton, placed on England's beautiful southern coast, is famous for art, fashion and culture. People from across the UK, and the world, are attracted by Brighton's trendy reputation – and so are Art students. So why is Brighton great for Art students?
Brighton is an arty city
Being at the centre of such a thriving artistic environment is great if you're an art student. That's why the University of Brighton an excellent destination for students interested in Art, and related subjects.

It ranks in the top 40 UK universities for Fashion and Textiles (Guardian University Guide 2023) and top 100 in the world for Art and Design (QS World University Rankings by Subject 2023), which comes as no surprise. Brighton is one of Britain's fashion hubs, and is famed for its numerous boutique and independent clothes stores. From vintage clothing to custom designs, Brighton is a one-stop shop for fashion lovers.

This is one reason why the University of Brighton is such an ideal study destination for Fashion students. A degree in Fashion and Textiles from the University can prepare budding fashion designers for the workplace as they immerse themselves in Brighton's fashion culture.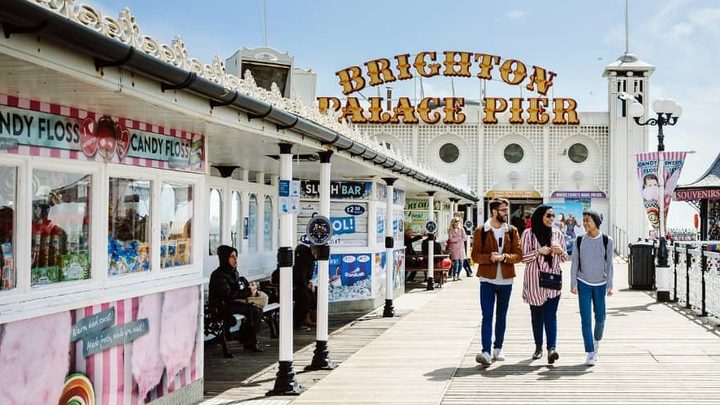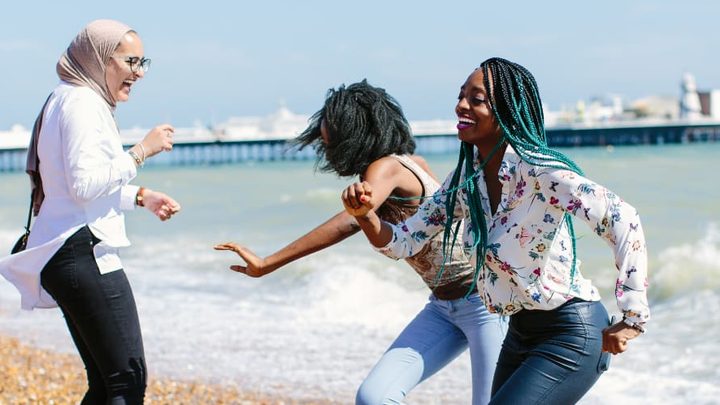 You can benefit from strong links with creative industries
The University has also built strong links with the industry over the years, and many of its graduates go on to work at prestigious fashion houses. This provides Fashion graduates with a superb opportunity to get a head start in their career.

Of course, the study of Art at the University of Brighton does not begin and end with Fashion. The University offers a huge array of degrees in the field, including various courses within Fine Art, such as Fine Art Painting, Fine Art Sculpture and Fine Art Printmaking.

Illustration, Photography and 3D Design are also available for students more interested in newer, more dynamic types of art.

Whichever form of Art you want to study, you'll benefit from tens of millions of pounds of recent investments by the University. A host of new and improved facilities will bring huge benefits to students of the Arts, and include a TV studio, dance hall, radio station and an industrial textiles room.
You can learn from fascinating research
The University of Brighton has also carried out interesting and ambitious research in the field of Art – something that can have a real and positive impact on Art students.

The University's researchers have delved into areas such as design history, social design, graphic design, art history and more. In many cases, research and enterprise projects are carried out in conjunction with private sector partners, including famous companies.
Study an Art degree at the University of Brighton
Whether you want to be at the forefront of modern art, designing fashion for the catwalk or designing logos and graphics for businesses, the University of Brighton provides the perfect environment for Art students.

With trendy clothes shops, numerous galleries and a long history of cutting-edge culture, the city of Brighton is also an ideal location for international students looking to study Art in the UK.

Learn more about the University of Brighton, or how a pathway course at the University of Brighton International College could help you begin your career in the world of art.