Universities are a hugely important part of the UK's culture, and nowhere is this more apparent than at the University of Glasgow. This is because the University is home to the Hunterian Museum and Art Gallery, one of Scotland's most significant cultural assets.

The Hunterian Museum is over 200 years old, founded in 1807 upon a request by Dr William Hunter before he died. This makes the Hunterian Scotland's oldest public museum.

The museum is an excellent resource for students at the University of Glasgow – in fact, William Hunter remarked in his will that he hoped the founding of the museum would help 'the improvement of the students' of the University.

Over the years, the Hunterian Museum has built a reputation as one of the world's best university museums, and its collections have been officially recognised as a Collection of National Significance.

It has also undoubtedly been a contributing factor to Glasgow's excellent ranking for research quality, currently 10th in the UK (Complete University Guide 2024).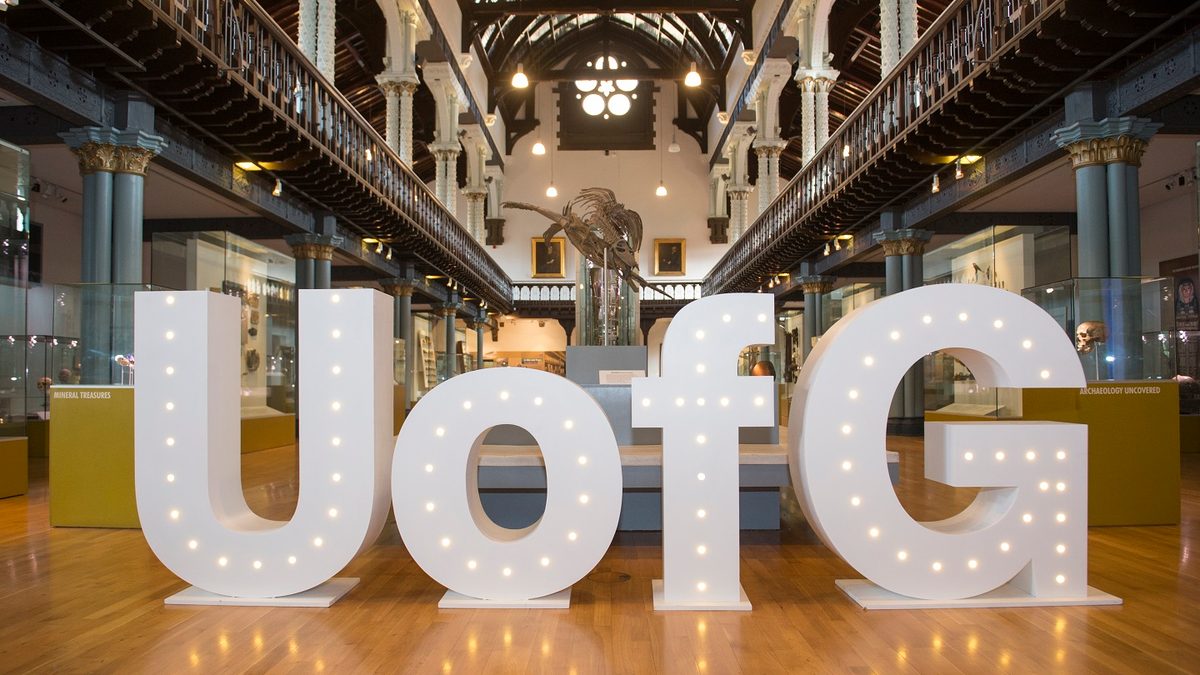 As an anatomy professor and physician to Queen Charlotte, Hunter was keenly interested in the natural world and amassed a vast zoology collection. This collection has been greatly expanded over the years, and now includes a wide range of fossils and an extensive insect collection.

The museum also houses displays relating to Roman Scotland, Geology, Ethnography, Ancient Egypt and historic instruments. The museum is open to the general public, meaning that the Hunterian also makes a valuable contribution to life in Glasgow.

Similarly, the Hunterian Art Gallery has a superb collection of artworks from famous and influential artists, including James McNeill Whistler and Charles Rennie Mackintosh. The Gallery also often hosts exhibitions of other renowned artists such as Rembrandt and Turner.

A few years ago, the Hunterian expanded into Kelvin Hall. This development means that more of the Museum's collection is on show than ever before.
In fact, there are now over 1 million items to interact with at the Hunterian Museum, either physically or via the digital portal. The expansion grants access to new research and teaching labs, conservation studios, postgraduate study space, and research and seminar rooms.

This surely highlights just how valuable the Hunterian is to the University of Glasgow and its students, staff and researchers.

The museum has helped Glasgow to stay as pioneering and relevant today as it was when it was founded during the Scottish Enlightenment, over 550 years ago. Having such an incredible resource right on campus is just one more reason to consider studying at the University of Glasgow.