Business and Finance degrees cover a range of topics that are relevant to nearly every industry, so a degree from one of the best universities for Business is sure to impress future employers. Thankfully there are many universities in the UK and USA offering highly ranked degrees in the field.
So, what are the best universities for Business and Finance?
Kaplan works with a number of business-focused universities in the UK and the USA, offering highly regarded degrees in business and management.
City, University of London
London is one of the world's major financial and business centres, so you'll be ideally located to study a Business and Finance degree in the UK capital.

You can do this at City, University of London, a career-focused university with links to both national and international companies. City also ranks a respectable 10th in the UK for Business and Management Studies (Complete University Guide 2024).

Business with Finance, International Business Economics and Project Management, Finance and Risk are just some of the Business degrees you can choose from at City.
University of York
The University of York has highly sought Business and Finance degrees. Well regarded in the UK, the University is a Russell Group member and enjoys a ranking of 16th in Business, Management and Marketing nationally (Complete University Guide 2024).

The University offers students a choice of programmes, such as Business and Management, Engineering Management and Human Resource Management. You'll enjoy a unique student experience in the historic city of York, voted the UK's friendliest city in 2023 (Booking.com).
Arizona State University
Arizona State University ranks an impressive 35th in the USA for Business in U.S. News Education's 2023 Best Graduate School rankings. Even better, its Master in Global Management, offered by the Thunderbird School of Global Management, was ranked #1 in the world by Times Higher Education/Wall Street Journal!

ASU is located in sunny, metropolitan Phoenix, and has been ranked the #1 "most innovative university" by U.S. News & World Report for 7 years in a row, so you're guaranteed a cutting-edge education.

You can also study a wide range of Business specialisms at undergraduate level at ASU, with Business (Communication), Business (Global Agribusiness) and Business (Healthcare) just some of your options.
University of Bristol
The University of Bristol enjoys a fantastic global reputation — in fact it ranks in the top 60 universities in the world (QS World University Rankings 2024)! It also enjoys a ranking of 13th in the UK for Business and Management Studies (Complete University Guide 2024).

Bristol, a member of the Russell Group, offers varied Business degrees including International Management and Management with Innovation. Many of these degrees offer the opportunity to spend a year studying abroad to enhance your experience.

Plus, Bristol is among the UK's 3rd most-targeted university by top employers (High Fliers Report 2023) so a degree from here is bound to impress!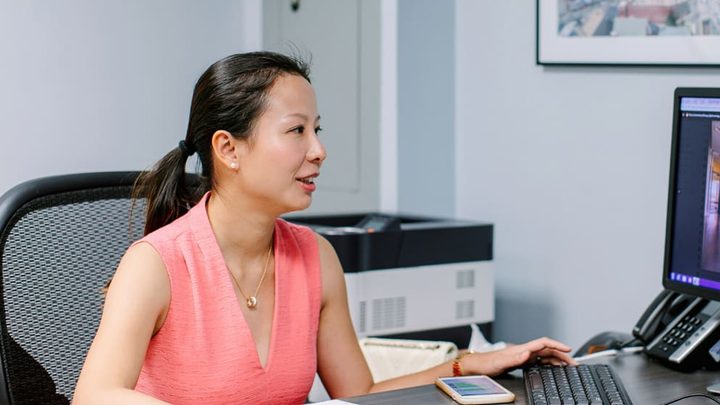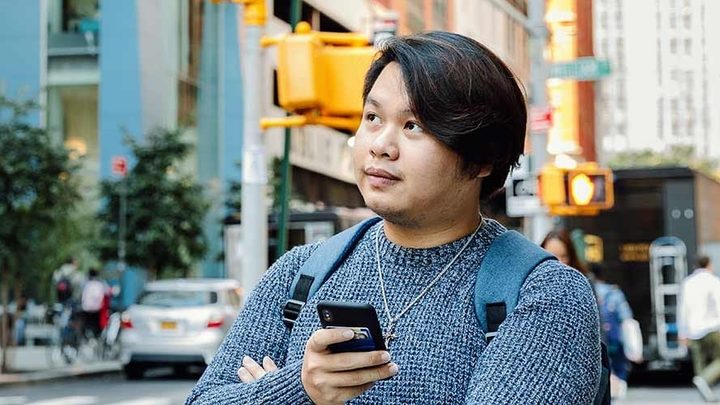 University of Connecticut
UConn is ideally located between New York City and Boston, two influential business hubs. It also boasts excellent rankings for Business. U.S. News Best Graduate Schools 2023 ranks UConn's School of Business #62 in the country.

The UConn School of Business has been continuously accredited by AACSB International – the Association to Advance Collegiate Schools of Business – since 1958. This means they meet or exceed established standards for business schools internationally.

AACSB International accreditation represents the highest standard of achievement for business schools worldwide, so you'll be sure to earn a top quality Business degree at UConn.
Pace University
Pace University is also a great US destination for Business degrees, as its main campus is in the heart of downtown Manhattan in New York City, a global business hub and home to countless Fortune 500 Companies!

Pace's great location is clearly reflected in its excellent reputation for Business, as it ranks in the top 11% of US universities for Business majors by salary potential (Payscale Salary Report 2020). At Pace, you can study Business Economics, Enterprise Analytics and International Management among other exciting programmes.
University of Birmingham
Meanwhile, the University of Birmingham ranks 19th in the UK for Business and Management Studies (Complete University Guide 2024). Birmingham is another member of the prestigious Russell Group, and is based in one of the UK's largest and diverse cities, offering you a truly international experience.

This red brick university has a varied selection of Business degrees, such as Business Management and International Business. You can also study Business as part of a joint honours degree, such as Chemistry with Business Management and Law with Business Studies, so you can broaden your scope if you're interested in more than one subject.
University of Nottingham
Located in the small and friendly student city of Nottingham, the University of Nottingham offers a great student experience.

Nottingham ranks 22nd in the UK for Business and Management Studies (Complete University Guide 2024), so it's a great choice for students wanting to gain a degree in the subject.

You'll be able to choose from related degrees such as Business and Management, Food Production Management and Logistics and Supply Chain Management at the University of Nottingham though a Kaplan pathway course.
University of Glasgow
The University of Glasgow is one of Scotland's "ancient universities" and a member of the elite Russell Group. It's also well regarded for the quality of its Business and Management degrees, ranking an impressive 17th in the UK (Guardian University Guide 2024).

Plus, at Scotland's largest city, Glasgow is a bustling business hub, so it's a great place to study the subject.

Glasgow offers Business and Management degrees such as Business Administration, International Business and Management with Enterprise and Business Growth.
University of Liverpool
The University of Liverpool is another member of the Russell Group, and ranks 24th in the UK for Business Studies (Times and Sunday Times Good University Guide 2024), making it a great choice if you're interested in this area of study.

Furthermore, the University of Liverpool Management School is part of a group of globally elite Management Schools carrying the triple crown accreditation of EQUIS, AACSB and AMBA.

Indeed, AMBA only accredits the top 2% of Business Schools globally, which means only the highest-calibre programmes demonstrating the best standards in teaching, curriculum, and student interaction achieve AMBA accreditation.
How to enter a university in the UK or USA
A Kaplan pathway course can help you gain entry to some of the best universities for Business in the UK and USA, so shape your dream career by searching for degrees below.