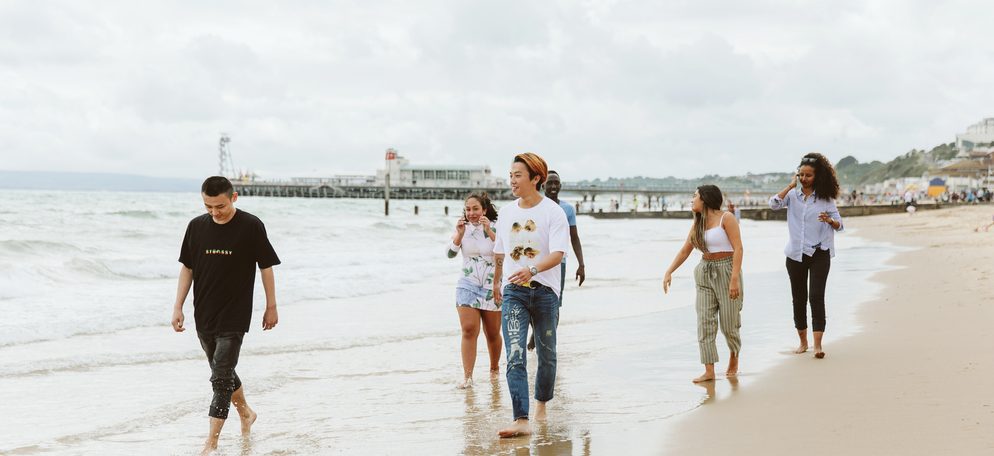 Bournemouth University International College
Prepare for a degree at Bournemouth University with a course at the on-campus International College.
How it works:
Step 1
at Bournemouth University International College.
Step 2
Pass your degree preparation course
at the required level with good attendance.
Step 3
Enjoy guaranteed admission
to your chosen degree at Bournemouth University.
Where is Bournemouth University International College?
Bournemouth University International College is located on Bournemouth University's Lansdowne Campus.
The campus is just a 15-minute bus ride from Bournemouth town centre.
Enjoy the beach, nightlife and cultural hotspots on offer in this stunning seaside town.
What is it like studying at the International College?
Bournemouth University International College has excellent facilities and is full of students from across the world. It's a great environment for developing your creativity and independence, as well as making lifelong friends.
Why choose Bournemouth University International College?
39 nationalities
represented by new students at the College in 2022
Expert teaching
from experienced tutors
Access to university facilities
from your first day at the College
Excellent support
from staff who understand international students' needs
Great campus location
near the town centre and beach
Close to London
at two hours away by train
What can I study at the College?
Your degree preparation course prepares you for a related undergraduate or postgraduate degree at university. Progression degrees at Bournemouth University are available in the following subject areas:
Explore life at the International College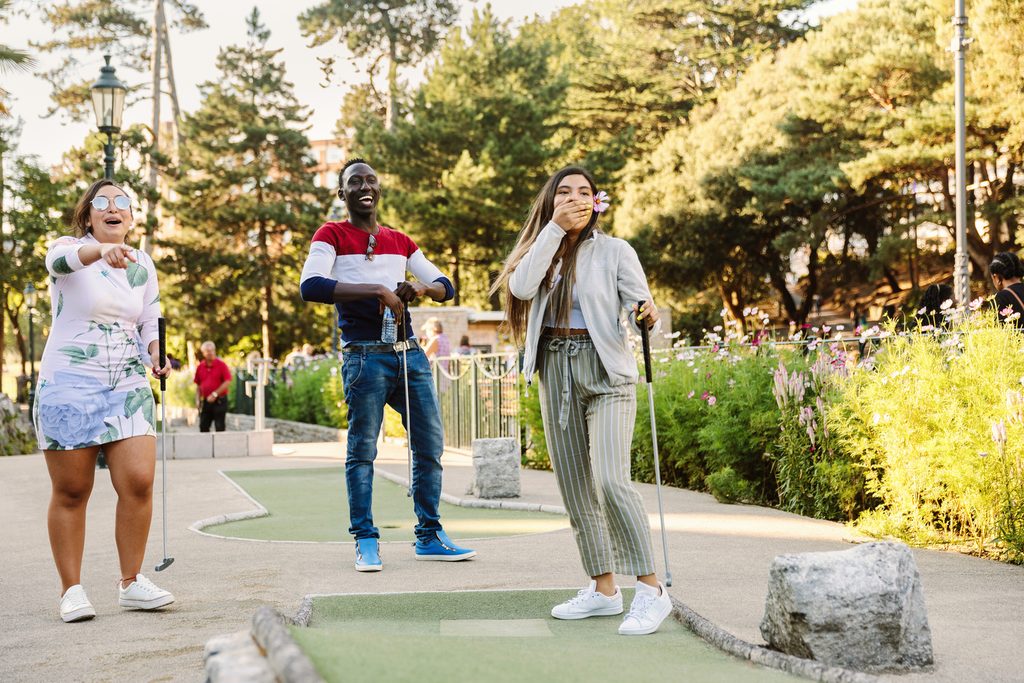 4 min read
What Bournemouth University International College students think
We care about your experience at the College! Learn more about student support.
Student satisfaction
91%
agreed that their degree preparation course helped them feel prepared for university.*
93%
agreed that College staff cared about helping them succeed in their studies.*
*We surveyed 139 of our students in 2022.
---
How many students get an offer to study at the University?
97%
of students who successfully passed their degree preparation course received an unconditional offer for Bournemouth University in 2022.
Students who pass their degree preparation course but don't meet the progression requirements for their chosen Bournemouth University are guaranteed a place at a UK university through our University Placement Service.
Download useful information
(9MB, PDF)
Includes:
Bournemouth University brochure
Course information
Bournemouth University flyer
Next steps