When you study a Kaplan degree preparation course (also known as a pathway course), you'll learn the key subject knowledge and language skills you need to progress to your chosen UK university. But what is it actually like? Read on to find out what to expect on your pathway course!
Learning cycles
Pathway courses are broken down into 5-week learning cycles. You'll study modules during these cycles, attending regularly scheduled classes.

We implement an "Active Learning" approach to learning and teaching. This means that before each class you will complete some short interactive tasks that help you understand key concepts that you'll use in the classroom.

You'll come to class ready to apply what you have learnt to authentic, real-life situations. You will work collaboratively with your classmates to solve problems and build knowledge together.

At the end of each cycle, you will take part in an Applied Learning Week. This offers a change from the typical study schedule and gives you the opportunity to:
boost your employability and career prospects
develop interpersonal skills
engage in practical learning
review what you have learned
You'll work in groups with students from across the globe on exciting, real-world projects.
What you'll study
During your pathway course, you will complete a range of modules that will help you develop the subject knowledge and language ability you need to be successful at university.

You'll take a dedicated EAP (English for Academic Purposes) module, which will help you to achieve the language level required to progress to university. This module equips you with the academic language you'll need to communicate verbally and in writing during your degree.

The project module gives you the chance to carry out your very own research project in an area related to your pathway course. This will help you develop research skills such as finding and evaluating appropriate academic sources, conducting surveys or interviews, and writing a research report.

In addition, you'll typically take modules that are specific to the subject you will study at your chosen university. For example, if you are going to study an Engineering degree, you might take Mathematics and Physics modules during your pathway course. These modules will help you develop your subject knowledge, giving you a head start on your university degree!
How will I be assessed?
You will complete two kinds of assessments during your pathway course: formative and summative.
Formative assessments do not count towards your final mark. However, they give you an opportunity to get feedback on your progress from your teachers.
Summative assessments do count towards your final mark and usually take place towards the end of a learning cycle.
For some modules, you'll need to write essays or reports, while for others you'll be required to give an oral or poster presentation. You'll be assessed as an individual, and at times you will be assessed on group work too.

Other types of assessments include:
written assessments such as business plans, blog posts, e-Portfolios
practical assessments like laboratory tasks, painting, building architectural models and films
spoken assessments including discussions, debates, roleplaying and business pitches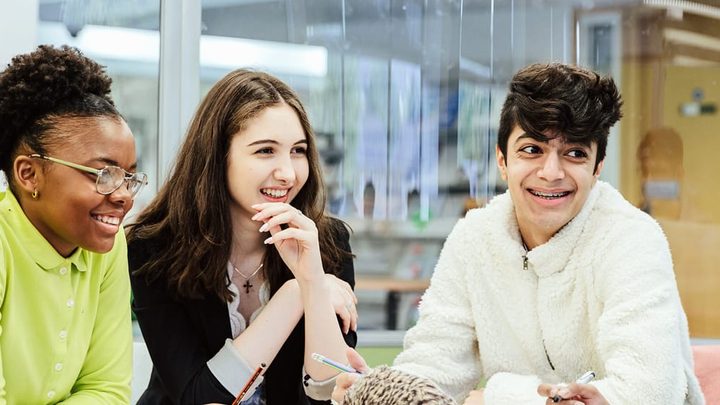 Career Focus
Preparing you with the skills you need to be successful in your future career is one of our top priorities. Our pathway courses are designed with employability elements embedded throughout. During your course, you'll take part in a range of activities that help you develop skills useful at university and beyond, as you progress into employment.

The list below details just some of the exciting Career Focus features you can benefit from during your pathway course:
Career Focus self-assessment quiz
You will complete this online at the beginning of your course to help you assess where you are on your employability journey.

Then, you'll receive specific employability resources that will guide your learning. This assessment is repeated at various points throughout the year to see how you are progressing through the Career Focus levels of employability!


KapPACK e-Portfolio
Throughout your course, you'll work on an e-Portfolio. This will allow you to reflect on how you have developed Kaplan's graduate attributes: Personal Development, Academic Exploration, Communicative Ability, and Knowledge, Skills and Experience.

KapPACK will help you articulate your new skills and share evidence of your success. You can take your e-Portfolio with you when you leave and share it with future employers.


Pathways CareerSource
Pathways CareerSource is an interactive digital textbook that focuses on university and career readiness. This exciting resource will help you to understand the skills you need to be successful at university and in the world of work.
And that's not all! There are many more Career Focus activities and resources available to you throughout your course, which will help you succeed in your future career.
Study a pathway course in the UK
Now that you know what to expect on your pathway course, you might be interested to see the range of options available to you. Our UK international colleges offer pathway courses in different subject areas and can help you gain entry to one of our partner universities.
Emma Ronney is a Project Leader for Learning Technology at Kaplan International Pathways. Working for Kaplan International Pathways for four years, Emma has experience teaching a range of modules.