I'm Bonaventure from Uganda and, as well as being a student at the University of Brighton, I'm an Under-18s Wellbeing Co-ordinator at Kaplan Living Brighton.

In this role, my main responsibility is monitoring the welfare of the under-18 students in the residence. I check up on students to ensure that they are mentally healthy, and I organise activities to help them socialise and make new friends.

Before progressing to the University of Brighton, I studied a pathway course at the University of Brighton International College (UBIC). This experience allowed me to pick up several skills that have proven to be beneficial in ways I had not imagined.

Here are 4 skills I learnt on my pathway course that improved my employability.
1. Teamwork
Teamwork is one of the skills that I picked up during my time on the UBIC football team. It has enabled me to effectively work with my colleagues at the residence so that we can tackle the various challenges we encounter on a day-to-day basis.

This, in turn, allows us to provide the best service to students, helping them to enjoying their stay at Kaplan Living Brighton.
2. Organisation
At the College, I was part of the Finance Club, and one of my duties was to organise our weekly meetings. By planning in advance, I gave myself ample time to focus on my studies, which meant I was able to strike a balance between my extracurricular activities and academic work.

This has been one of the most vital skills in my new role as it has enabled me to plan social activities for the students at the residence, which helps to keep them engaged and to feel part of the community.
3. Self-motivation
Self-motivation can loosely be defined as the ability to drive oneself to take the initiative and action to pursue goals and complete tasks. Most of the academic tasks that I completed at the College required a great deal of self-motivation as I had to meet certain deadlines, some of which were very close to each other!

This taught me how to deal with pressure in a better way and this was one of the skills that increased my chances of getting hired for my current job at Kaplan Living Brighton.

My interviewers were looking for someone that had a track record of taking initiative and working independently. My experience meant that I fit that description, and that worked in my favour.
4. Adaptability
The only constant thing is change, and this often applies to the workplace. Adaptability means being able to rapidly learn new skills and behaviours in response to changing circumstances.

As a new employee, I have had to adapt to various situations while maintaining a positive mindset. This has allowed me to quickly think on my feet even under pressure, which an essential skill for anyone working in a fast-paced environment.

The hurdles I encountered on my pathway course helped me develop my adaptability skills, and this has allowed me perform well in my new role.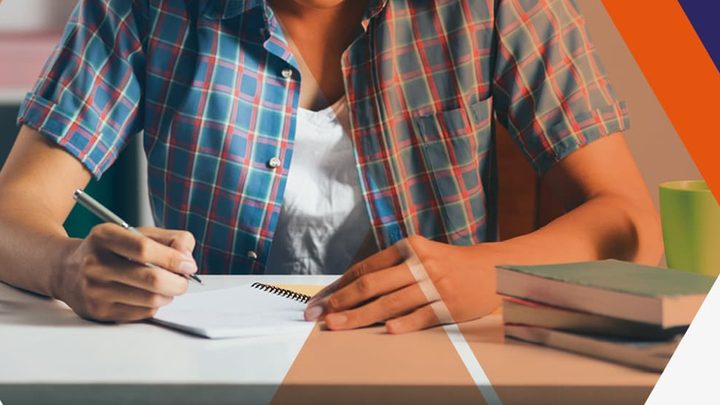 Working while studying
As a student, looking for employment while studying may seem like a farfetched idea due to the tight schedules that we deal with, but the benefits are worthwhile.

The various skills that you pick up while working, such as time-management and communication, go a long way in improving your chances of standing out from the competition and getting hired after graduation.

While it may be challenging to find a balance between school and work, I think it is essential to give it a try and believe that you can achieve whatever you set your mind to.