The role of digital and computer technology in society is growing day by day. This means there is a huge number of exciting roles available to graduates of a Computer Science degree — including brand new jobs you might not even have heard of yet!
Benefit from up-to-the-minute degree options
Computing is a fast-moving industry, and universities are keeping pace with their degree options. For example, the University of Essex offers an accredited degree in 5G and Emerging Communication Systems, allowing you to become an expert in not only current communication technologies, but the technologies of the future, too.

Alternatively, you can prepare for the future by studying Robotics. According to a recent report by the BBC, experts predict that nearly 40% of household chores will be completed by robots by 2033.

You can future-proof your career by studying a related degree, like Robotics and Autonomous Systems (Artificial Intelligence) at Arizona State University in the USA, or Robotics BEng at UWE Bristol in the UK.

Unfortunately, as legitimate technology advances, cyber criminals are never far behind. Therefore, studying a degree in Cybersecurity is a great way to ensure your skills will be in high demand in the future.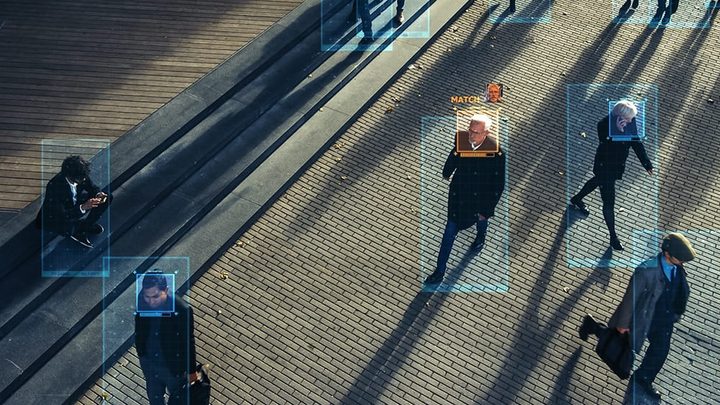 You'll have plenty of study options in this area, from Cybersecurity at Pace University in New York, to Cyber Security with Digital Forensics at Bournemouth University, or Computer Science with Cyber Security at the University of York.

York's Computer Science with Cyber Security degrees are also available with an optional year in industry, making the University an ideal choice for students who want to graduate with relevant work experience on their CV.

Finally, many universities in the USA and UK offer more generalised Computer Science, degrees, offering you a broad base of knowledge across a number of areas of of the computing field, so you can choose to specialise later, or keep your options open with a qualification applicable to lots of different jobs.
Choose from a huge range of potential careers
Studying a Computer Science degree could open up the doors to a large number of different career options. For example, you could become an Applications Developer creating new technologies for computers and mobile phones to make people's lives easier.

You could, of course, become a Cyber Security Analyst, helping to protect companies from cyber attacks or you could be a Forensic Computer Analyst, working with the police, a private investigation agency or large firm to analyse data linked to online criminal activities.

If you're interested in the Artificial Intelligence (AI) revolution that is shaping our future, you could pursue a career as a Machine Learning Engineer, creating programmes that enable machines to undertake tasks independently, without human involvement.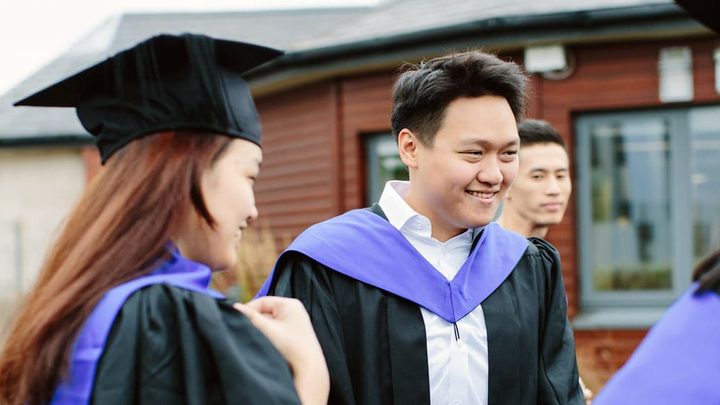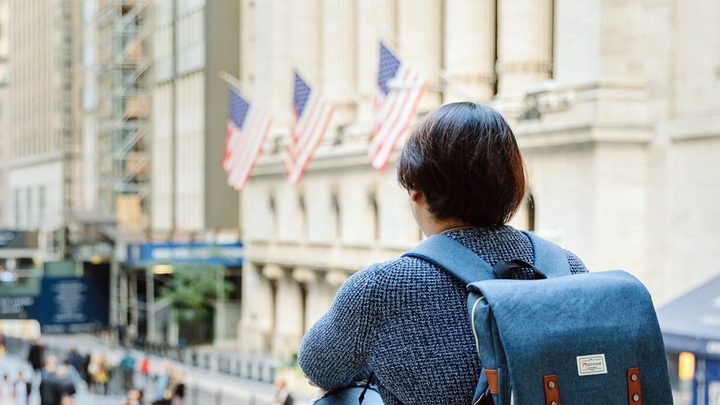 The skills you'll learn on a Computer Science degree are also easily transferable to careers in other, related fields. You could use your analytical skills to help businesses develop their commercial strategies as a Business Analyst.

Finally, you could apply your knowledge of digital technologies to a role as an IT Sales Professional or an IT Trainer, helping business train their staff to properly use cutting-edge technology.

These are only a few examples of the kind of diverse careers you could pursue — with digital technology still developing at a rapid pace, a Computer Science degree could be preparing you for a job that doesn't even exist yet!
Attractive salaries
Finally, the skills you learn on a Computer Science degree could help you get a well-paid job when you graduate. For example, as a Computer Scientist in the USA you could earn an average of $92,331 a year, or up to an impressive $161,390 with experience, according to Indeed.

If you're interested in spending some time working in the UK, CW Jobs states the average salary for a computing job in the country is £57,500, rising to £72,500 for the best paid workers.

You could also attract an even higher salary dependent on where you work — computing professionals based in the City of London typically earn more than in other locations, with average salaries in the area starting at £62,500 and up to £82,500 at the highest end of the scale.
How to study a Computer Science degree
If you're interested in studying a Computer Science degree in the USA or UK and becoming a highly paid IT professional, Kaplan can help.

We help international students with degree admission, guiding you through the sometimes complex university applications process, advising on how to write a personal statement and supporting you through applying for your visa.
Alternatively, if you don't have the grades you need to get into your preferred university, you can study a Kaplan degree preparation programme. This will allow you to improve your academic skills and subject knowledge and raise your English language level to meet the requirements of your chosen degree.

You can explore the links below to find out more useful information, or you can contact us and one of our Education Advisors will help you to explore your study options and answer any questions you might have about studying abroad.