If you would like to earn a degree in Computer Science from a UK university, the University of York is an ideal choice.

Along with being a member of the prestigious Russell Group, York offers one of the best Computer Science degrees in the country, ranking 19th in the UK (Guardian University Guide 2023) and top 200 in the world (QS World University Subject Rankings 2023).

Keep reading to see why studying Computer Science at the University of York can set you up for a successful career.
Choose a type and length of degree that suits you
At York, you can choose from a wide range of different Computer Science degrees and personalise them to suit your specific goals. This may include a year in industry, where you'll work in your chosen sector and acquire job experience before you even graduate.

Such a variety of options ensures you can focus on your exact area of interest. If you study York's new three-year Artificial Intelligence degree, for example, 25% of the degree content is in your specialist area. Your degree title will then reflect your specialism, thereby demonstrating your expertise to prospective employers.
The world needs Cyber Security graduates!
From video game design to software development, many sectors depend on skilled Computer Science graduates. This is especially the case for Cyber Security: the number of unfilled Cyber Security roles grew by 350% between 2013 and 2021, and this rise is expected to continue (PressWire).

Companies of all kinds need to protect their systems and software from online threats. A Computer Science degree from York means you can learn how to audit different digital infrastructures for vulnerabilities and flaws — making you an extremely valuable asset.

You are now able to study a three-year Computer Science with Cyber Security bachelor's degree at York, rather than a four-year MEng in the same subject. This saves you time and money, and sets you up for a career in a number of fields.
Excellent Artificial Intelligence degree
As a relatively new topic, undergraduate degrees for Computer Science with Artificial Intelligence still aren't widely available. However, York has offered an Artificial Intelligence degree since 2018, making it one of the most established in the UK. Its Computer Science department was founded 50 years ago!

The University is known for its research into Artificial Intelligence and robotics, playing a leading role in testing the safety of robotics and their connected systems. That high-quality research means you'll receive a cutting-edge education in a range of areas, such as natural language processing, machine learning, computer vision, and much more.

You can study a three-year Computer Science with Artificial Intelligence bachelor's degree at York, rather than the usual four years, allowing you to gain employment in your chosen sector a year earlier. Many other degree options are available, including a master's in Philosophy of Artificial Intelligence.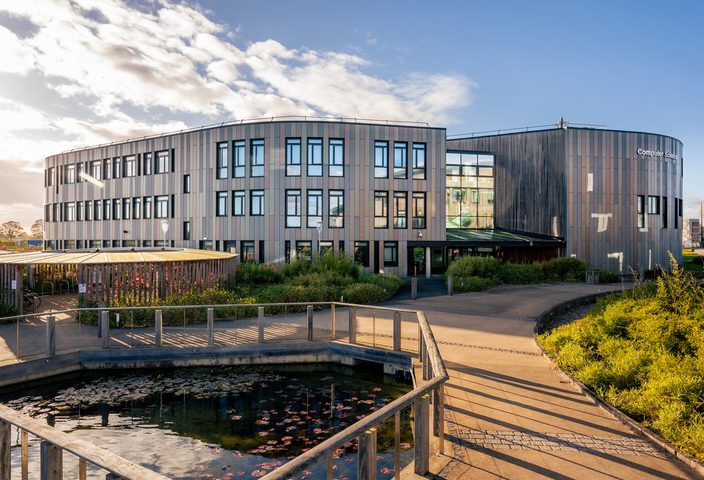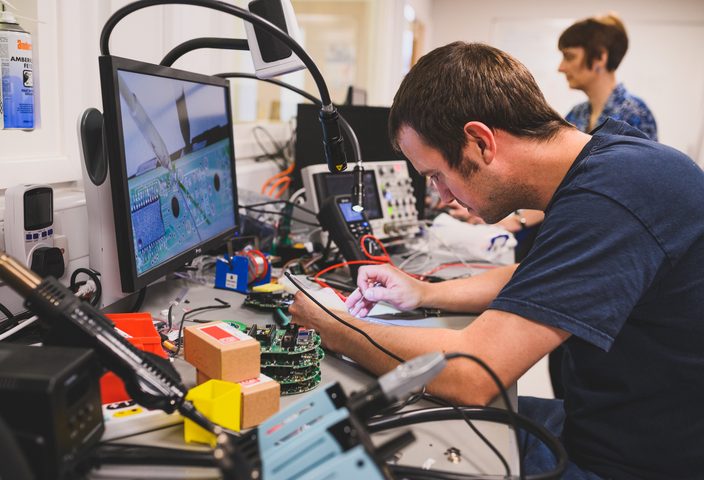 First-class Computer Science facilities
Located on the University of York's new and modern Heslington East campus, the Computer Science department boasts a range of state-of-the-art facilities. You'll have access to everything you need for a comprehensive education in the area you choose to study.

Along with dedicated software and hardware laboratories for both undergraduates and postgraduate students, the department has several research laboratories. This includes the Interactive Home Laboratory, the main hub for the Human-Computer Interaction research group, as well as 'The Pod' — a dedicated social space for Computer Science students.
Launch your career at the University of York
If you would like to study Computer Science at the University of York, Kaplan Pathways can help you gain entry to your chosen degree.

As an international student, you can join a degree preparation course that helps you meet the requirements for studying Computer Science at York. This could be either a bachelor's or master's degree.

You can study your degree preparation course at the University of York International Pathway College, located on the modern Heslington East campus, right next to the Computer Science department. Studying here gives you a chance to make friends and learn about the area before starting your University degree.