Artificial Intelligence (AI) influences almost every aspect of our lives. This exciting technology is used across a wide range of industries, and the need for AI specialists is only likely to grow. This means that studying an Artificial Intelligence degree could be your first step towards a successful career.
What is Artificial Intelligence?
Artificial Intelligence is mainly concerned with training computer systems and machines, such as robots, to behave like humans. They can then perform tasks that typically require human intelligence, like decision making, speech recognition and translation. Much like people, they even 'learn' from their experiences and get smarter over time.

When you study an Artificial Intelligence degree, you'll learn how these systems work, and how to develop and maintain them yourself.
Artificial Intelligence is relevant to many different interests
Whether we're aware of it or not, AI is already at work in most of what we do. That means that whatever your interests, an Artificial Intelligence degree could give you a better insight into your hobbies, and even help you improve!

For instance, AI technology is used in sports to monitor health, boost performance and help improve technique. Or, if you're interested in fashion, you can use artificial intelligence to find clothes you like and try on outfits virtually.

If you like to write, AI can help you refine topic ideas, do basic research and choose the best words. Plus, everyone with a smartphone knows how filters can improve your photos. A better understanding of Artificial Intelligence could help to make you a better photographer and improve your Instagram game.

Finally, while Artificial Intelligence is closely related to Computing and Engineering, you can also look at the implications of AI through a philosophical lens with degrees like the University of York's master's in Philosophy of Artificial Intelligence, which investigates the social, political and ethical questions raised by AI.
Your skills will be in high demand
Artificial Intelligence is a relatively new technology and is still a growing field. In fact, AI skills are among the most sought-after by employers, with jobs requiring knowledge of AI or machine learning expected to increase by 71% over the next 5 years, according to Forbes.

This, combined with AI's growing use across almost all industries, could make it a very stable career, with graduates skilled in the area likely to be in high demand for the foreseeable future.

The demand for AI skills also means graduates of the subject often earn high salaries. According to Payscale, the average salary in the field is £56,000 per year in the UK and over $120,000 in the USA.

Plus, there are many job roles available to graduates in the field. Artificial Intelligence (AI) Specialist is a popular choice. Typically, AI Specialists will work with data to identify the problems within a business and come up with solutions for them. This could be anything from building a chatbot to creating image recognition systems.

You'll have flexibility in your career too, as you could also pursue a role in a closely related area, such as Data Scientist, Research Scientist or Software Engineer. With experience, you could even become the Chief Technology Officer at a company, commanding a salary of up to £140,000 or nearly $320,000 if you decide to work in the USA.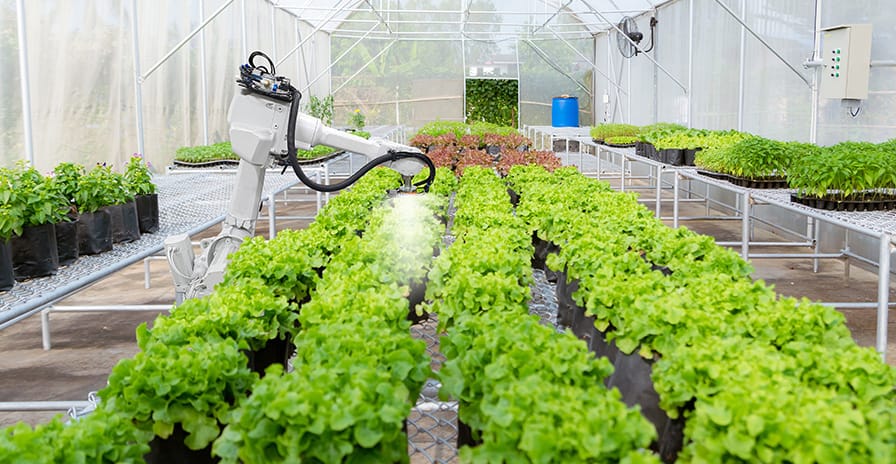 You can enjoy the option to customise your degree
When you study Artificial Intelligence, you'll often be able to personalise your degree to suit your interests and ambitions.

Many universities offer Artificial Intelligence degrees with an optional year in industry, allowing you to gain work experience and build your employability before you graduate. For example, at the University of Essex in the UK, you can choose from a standard 3-year degree, and a 4-year degree with either a year in industry or a year studying overseas.

You'll also be able to study Artificial Intelligence with another related subject, like Artificial Intelligence and Computer Science at the University of Birmingham, Data Science and Artificial Intelligence at the University of Liverpool, and Robotics and Autonomous Systems (Artificial Intelligence) at Arizona State University in the USA.
How to study an Artificial Intelligence degree
If you'd like to prepare for a successful and well-paid career in AI, Kaplan can help you reach your goals.

We work with top universities in the USA, UK, Australia and New Zealand to offer international students the opportunity to study abroad. We can support you through the visa process, as well as helping you to gather all the documents you need and keep on top of deadlines. If you don't have a recent English score, we can arrange a test for you.

Alternatively, if your grades don't yet meet the requirements for your ideal degree, you can study a pathway course. This is a degree preparation programme that helps you improve your academic and English language skills, so they meet the standards required by your chosen university. When you successfully pass the course, you're guaranteed entry to your degree!

Check out the degree finder to see all of your options, or if you have any questions, fill in the contact form below and we'll help you start your path to a great degree at the university that's right for you.