Nottingham is a study destination that offers the best of both worlds: tranquil greenery and vibrant city life. As an international student, its affordability and convenient transport system were some of the reasons I ended up picking Nottingham.

Other than its rich history, something I really appreciated was how I was able to find the foods I was used to back home. Hence, I hope this blog gives you some comfort if you plan on studying abroad in Nottingham!
Where to shop
General Asian ingredients
Looking for general Asian ingredients such as coconut milk, soy sauce, miso soup or even Japanese curry? You should be able to get them in large commercial supermarkets such as Tesco and Sainsbury's. 

Alternatively, if you are looking for a niche ingredient or somewhere with a large collection of Asian foods. I would highly suggest visiting Fresh Asia, which is an Asian supermarket in the Beeston area of Nottingham.

Meanwhile, there is also Oriental Mart. There are stores located across Nottingham but the one I would suggest visiting is in the city centre. They also provide an online delivery option which is great when you are hunting for a specific comfort food during the stressful exam periods.

Halal-friendly products
If you are looking for a supermarket that only sells halal products then the Marhaba Supermarket in Lenton will be perfect for you! Not only do they provide a wide range of halal ingredients, the meats sold here are also budget friendly, which is always a good thing for students.

Bonus student tip! Accessing Amazon Prime and Deliveroo Plus for free
If you are worried about not being able to access certain snacks, don't worry, as you should be able to get them online. It should be noted that the prices are likely to be higher online.

However, as a student you should be able to use your student email to access Amazon Prime for 6 months and Deliveroo plus free for a year. I would definitely suggest you take this opportunity to stock up on your favourite comfort food while you are still getting used to the different culture.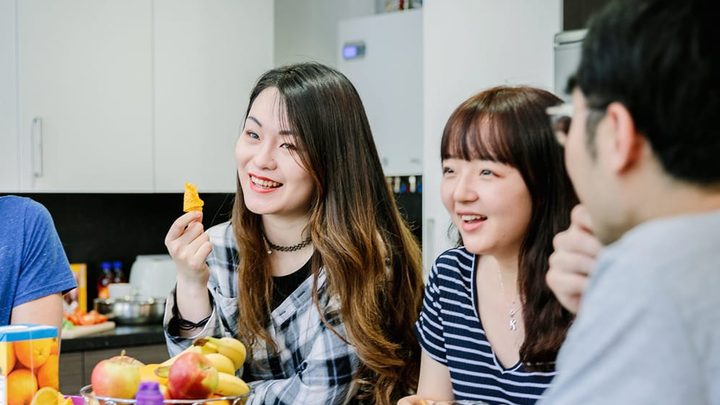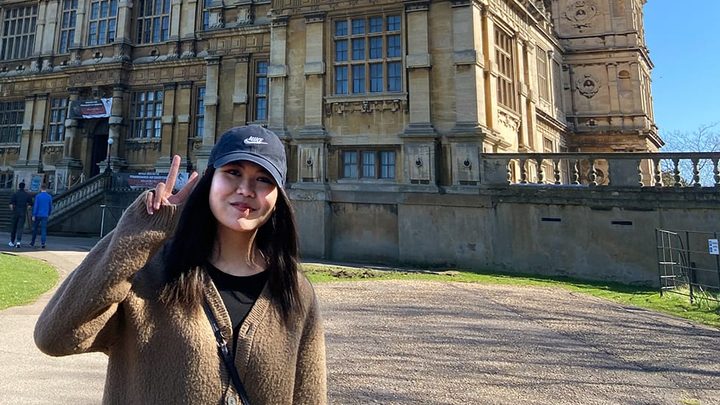 International dining
If you are looking for classic Thai food such as Pad Thai, Zaap is a place you should visit! They offer the option to click and collect or deliver, but I would highly recommend visiting the venue in person. The restaurant resembles a street market in Bangkok; hence, it is the perfect place to take Instagram-worthy photos.

For a similar vibe, you can visit Coco Tang. They offer cuisine from Vietnamese food to Asian desserts such as the Malaysian Pandan cake. Furthermore, they have a large variety of aesthetic cocktails that are inspired by popular film culture. One example is called "Regina George" from the movie the Mean Girls!

Nottingham also boasts a large selection of restaurants serving Japanese food. My top suggestions include Wagamama and Sushi Bonzai, due to the price and generous portions. If you are feeling famished, I highly recommend visiting SushiMania for the Japanese sushi buffet option.

My top suggestion for Korean food would definitely be Korea House. The prices offered in comparison to the food portion is amazing in my opinion! If you do plan on visiting, I would highly recommend trying out the kanpunggi — spicy garlic fried chicken with rice.

One last tip would be, if you are looking for foods that are native to your home country, you should think about joining a university society for your country, as they may occasionally host food fairs with traditional foods.

One such example at the University of Nottingham is a food fair we usually call 'Pasar Malam', organised by the Nottingham Malaysian Society. During this time there are booths that sell traditional Malaysian food such as nasi lemak and cendol.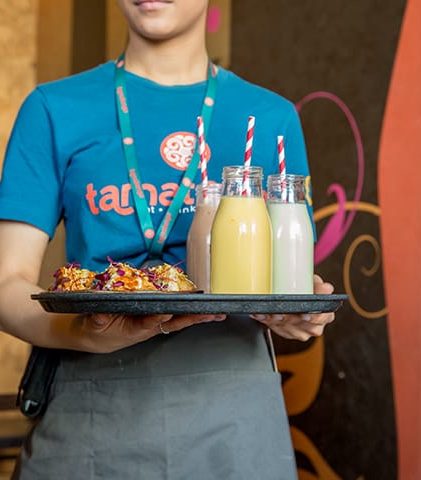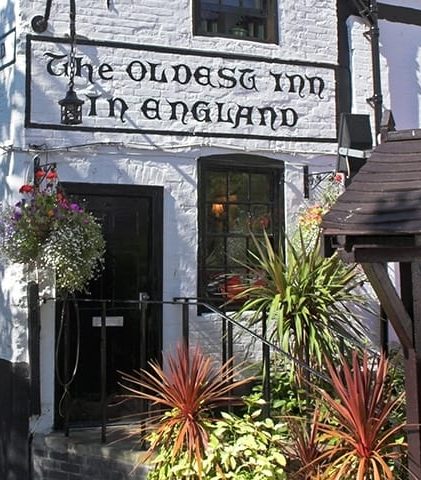 Try something new
Finally, if you are feeling adventurous to try something new, these restaurants are distinctively unique to Nottingham. Most of these aren't oriental foods, but I would still highly suggest trying the food here at least once in order to experience the culture!

If you are looking for a hearty meal, Annie's Burger Shack and Pieminster are the places to go. The highlight of these restaurants is the amount of food you get for the price you are paying! They have a large variety of choices, so you will definitely find something on the menu that fits your palate.

Meanwhile, if you are looking for a go-to brunch place, my favourite place is Pudding Pantry. The buttermilk pancakes is one of my favourite meals because the pancakes are not too sweet and always made on the spot.

At The Cod's Scallops, the fish is extremely fresh, and they make their own tartar sauce which is a plus. Fun fact: this restaurant won the award for best fish and chip shop in the UK in the 2020 National Fish and Chip Awards!

In case you are craving something sweet, you should definitely stop by Doughnotts. Other than its funny name, all their desserts are homemade daily. They have two physical stores you can visit, or if you have a specific flavour in mind, you can order online through their website.

One last restaurant I recommend just because of its rich history is the Ye Olde Trip to Jerusalem , which is one of the oldest pubs in England! It sits on a series of caves right under Nottingham Castle. Hence, I would highly recommend visiting this location in person just to explore its unique interior.
Study in Nottingham
These locations are just some of the places you can find your comfort food. To be honest, there is so much more invaluable experience you will gain from coming to study in Nottingham from being able to immerse yourself in a new culture, to expanding your career opportunities.

If you are an international student like me and would like to study a degree in Nottingham, a path you can take is studying a pathway course through Kaplan (which was what I did) and then progressing to university!