My name is Ariella and I'm from Indonesia. I recently finished my degree preparation course at the University of Nottingham International College, which I passed with a distinction! I can't wait to tell you all about my experiences as a student in Nottingham.
Don't judge a book by its cover
When I decided to come here for the first time, I was honestly a bit worried about what Nottingham offers compared to other cities in the UK. But, now that I'm here, I can tell you that I didn't need to be worried!

What I found online about Nottingham did not do the city justice — I'm having so much fun and I'm finding it a really comfortable place to live.

One thing that I'm sure other students would agree with is that wherever you're from, whatever your identity, your hobbies, your passions, you can always find a place to fit in in Nottingham.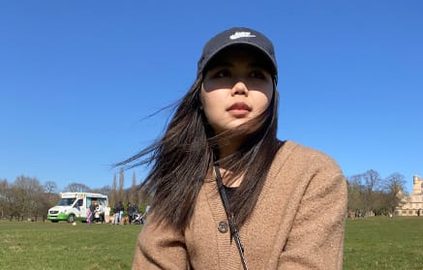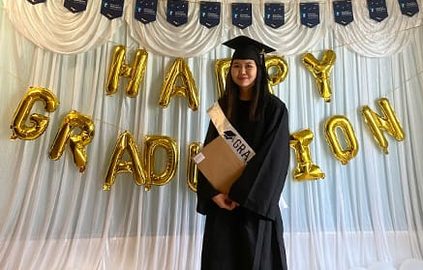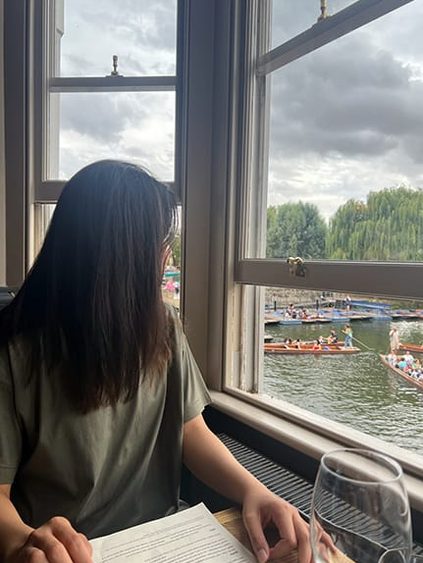 Fun, comfort and opportunities
There are many events in the city centre that you can go to. So far, living here for around 5 months, I've got to experience the international market, job fairs, football celebrations, and the Nottingham "beach", all of which take place in Nottingham city centre.

Other than that, you can enjoy your time with friends at the local restaurants and pubs, or go exploring on a public scooter — a must-try — it gave me "Stranger Things" vibes!

While you can have a lot of fun in Nottingham, it's also a great place for introverts like me. Places like Wollaton Park and quiet cafés are my go-to spots for some "me time". I like to lie on the grass or chill at a café, read my books, and appreciate the peaceful ambience.

As a future postgraduate student at the University of Nottingham, personal and academic growth are my number one priorities. The International College has given me so many opportunities to learn and be active as a student by guiding me in finishing my research project, being a Student Representative, Student Content Creator, Alumni Representative, and on the business programme committee.

The University of Nottingham offers us a wide selection of academic courses, sports activities and clubs, societies, and student networks. I, personally, am looking forward to studying at one of the leading universities in the UK!
A positive place to be
There are so many international students living here, bringing diverse cultures and generally lovely people. No sugar-coating, but I feel like people smile a lot in this city, which is really great!

The positive vibes that you can feel just by being here are amazing. Transportation is easy, food is affordable, people are friendly, and the environment is safe.
Study in Nottingham
Doors are opened when you knock! Take the opportunity and reach your potential by studying abroad in Nottingham.

A Kaplan degree preparation course at the University of Nottingham International College gives you guaranteed entry to your chosen degree at the University when you pass with the required grades and good attendance.