Moving away from home to study at university is a time of meeting new people, joining clubs and societies, immersing yourself in your studies, and much, much more! During these hectic periods away from home, it can be easy to forget to look after yourself properly, so we've compiled a few top tips on how to be healthy at university.
Eat a balanced diet
Avoid the temptation of reaching for the takeaway menu by stocking up on lots of fruits and vegetables, and buying ingredients in large quantities so that you can create lots of varied meals. If you're worried about healthy foods going out-of-date, you can buy canned or frozen fruit and vegetables, which can be cheaper than fresh, and just as healthy.

Try to prepare meals from scratch too, so that you can cut down on processed foods and know exactly what you are eating.

You can also make meal times more of a social event by sharing the cost and responsibility of cooking with your housemates! This can also be a good way to make new friends at university.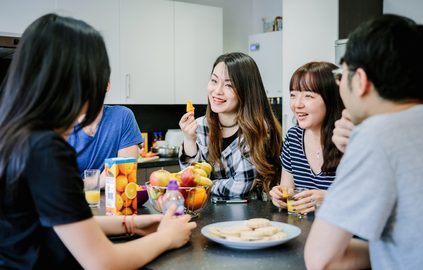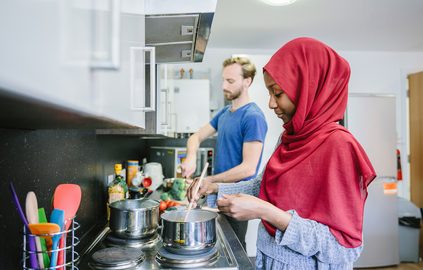 Exercise properly
If you like exercise and sports, then there is plenty available for you at university. And if you're studying at one of our International Colleges that is situated on the university's campus, then you have access to excellent sports facilities during your degree preparation course.

There are also many university sports clubs and societies open to students to join, which can be a fun alternative to going to the gym, and another opportunity to make new friends and meet people.

And if you're not a fitness fanatic, simple exercise like walking or cycling to campus, rather than taking public transport, can be equally as effective!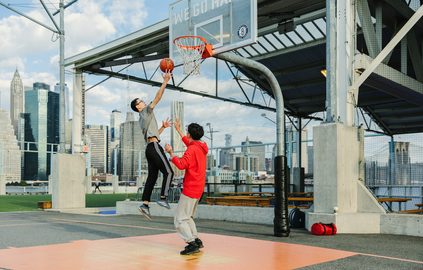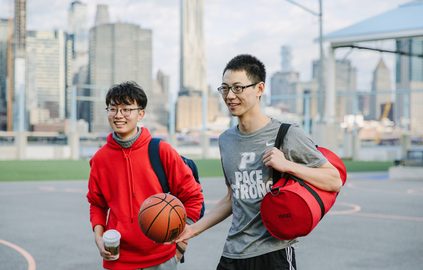 Get plenty of sleep
It's easy to get into irregular sleeping patterns as a student – whether you're out late with friends, working on a last minute assignment until the early hours (learn how to schedule your time effectively to avoid this), or simply find it hard to get out of bed in the morning.

If you're struggling to maintain a consistent bedtime routine, try earplugs to reduce background noise, and wear an eye-mask if too much light is getting into your room and keeping you awake.

And for a closer look at your sleep pattern, there are several apps available for iPhone and Android devices to help you analyse and regulate your sleeping regime.

There are plenty of ways how to be healthy at university and you will feel healthier and happier if you follow these top tips. Then you can enjoy student life to the fullest!