London is known for its cultural diversity, with a population consisting of a multitude of ethnicities that collectively speak over 300 languages. There are many people from across the world that call London home, and this is reflected in what the city has to offer, especially when it comes to food.

In this article, we will be taking you on a tour of London's international food offerings, and revealing where you can find ingredients, dishes and restaurants that are suitable for your student budget!
Where to shop
As a student, you'll probably spend more time cooking than going out to restaurants, as making food at home is usually cheaper. This means you'll need some go-to supermarkets selling affordable ingredients, and the ones we're about to share with you happen to all be international!

While many of the popular well-known supermarkets in London have a small section for international products, there are in fact entire shops dedicated to food from specific regions.

For example, if you're looking for Chinese and Asian snacks or ingredients, SeeWoo in Chinatown is the place. It's an award-winning international store with a wide range of food from the Far East, spanning across 2 floors.

Or fancy cooking some Italian food? Salvino Italian Deli in Kentish Town, North London, is where you can find everything from fresh pasta, bread and pastries to quality deli meats and cheeses.

Central London also a huge new Italian marketplace in Liverpool Street called Eataly, selling everything you could possibly imagine to help you recreate the flavours of Italy at home, from fresh cheeses and sauces to pasta and desserts.
For making Indian, Pakistani and Bangladeshi recipes, you can get your ingredients from
Taj Stores in East London, which is one of the oldest international supermarkets in the UK. Choose from their wide assortment of herbs, spices and chutneys, or pick up some pre-made naan, parathas and samosas.

There are also several international supermarkets around London that sell food and drink for multiple different locations across the globe, if you're looking for more of an all-round shopping experience.
Budget-friendly restaurants
Whether you want to explore new cuisines or enjoy some comfort food that reminds you of home, London's restaurant scene will never disappoint. Not only does the capital have a broad range of international dinner date destinations, but many of them serve dishes that are both delicious and affordable for students.

There are some great international chain restaurants that have sites in numerous locations across the city. This means you're more likely to find one that's conveniently close to your campus or accommodation.

These include popular establishments such as Rosa's Thai Café, a casual dining favourite serving classic curries and noodle dishes, and Comptoir Libanais, a top choice for authentic Lebanese food.

If you're in the mood for Mexican food, Santo Remedio has a menu of tasty yet budget-friendly dishes including a whole selection of tacos that are almost all under £10.

DF Tacos is another restaurant that serves delicious tacos, as well as burritos and rice bowls, and you won't find anything on the menu over £11. You can also get endless refills on soft drinks there for less than £5.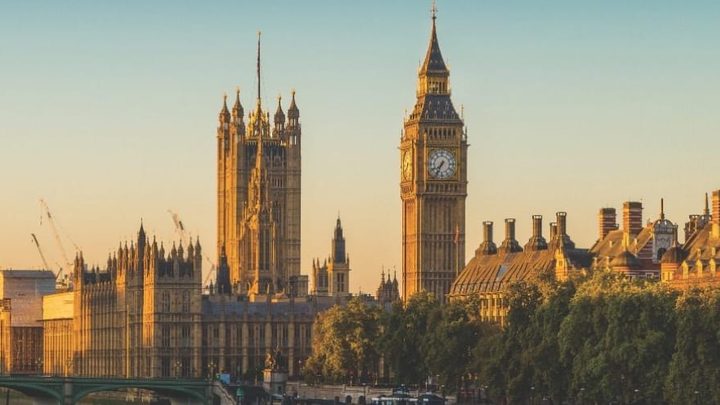 Italian-inspired restaurants are plentiful in London, with most of them using fresh, quality ingredients in their dishes. You can't go wrong with a trip to Franco Manca. Their sourdough pizzas are a hit across the UK, with over 60 restaurants nationwide.

They have multiple sites in London where people can enjoy their freshly made pizzas, with a variety of toppings and an affordable price tag.

Emilia's Pasta has a wide selection of flavourful homemade pasta dishes from a salmon carbonara to its special 4-hour slow cooked Bolognese.

Traditional Indian dishes can be found in East London's Brick Lane, where some of the most popular curry houses in the city are located. There is also a chain restaurant called Masala Zone that's always a go-to for Londoners who love Indian cuisine. The menu features classic Indian dishes with a contemporary spin, and is a great place for ordering multiple plates to share with a group of friends.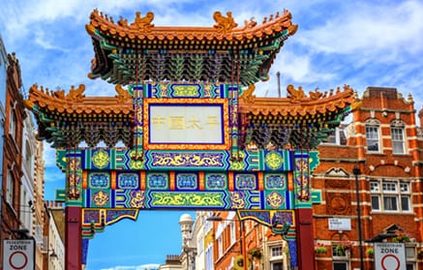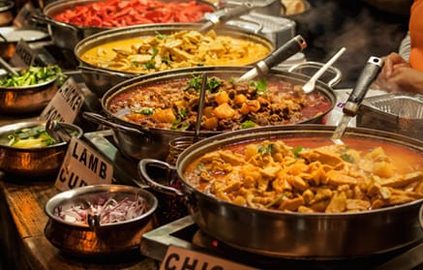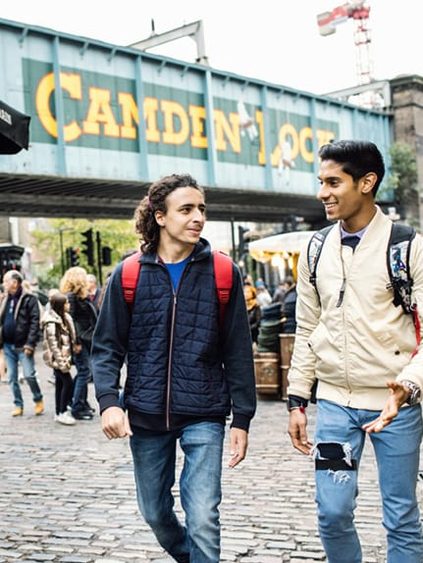 Popular among tourists and locals, Chinatown is the epicentre of London's Chinese community, and houses many authentic Asian restaurants, bars and cafés. Attracting the crowds with dumplings, bao buns, noodle dishes and quirky desserts, there's always something new to explore in this buzzing district.

As for Japanese cuisine, there are plenty of restaurants that are famous for their sushi, and some of the cheapest spots include YO! Sushi, Eat Tokyo and Wasabi, which has a takeaway option. Japanese restaurants Tonkotsu and Shoryu are known for their hearty bowls of ramen, which are also great value for money.
Street food markets
Markets are a big part of London's food scene, giving international street food vendors a platform to show the public just how good international dishes can be. One of London's most famous food markets is Borough Market, which is right next to our flagship college, Kaplan International College London. It has a variety of stalls serving street food originating from Korea, Mexico, Israel, and many other destinations.

Bang Bang Oriental is a north London food hall specialising in Asian cuisine. With over 20 vendors serving a selection of delicacies from Malaysia, Japan and China, there's plenty of food to try while staying within your budget.

Another popular North London destination for a food adventure is Camden Market. Across the cobbled streets you'll find Korean hot dogs, Italian gelato, Greek pitta wraps, Caribbean fried chicken and so much more.
Kick-start your study abroad journey
If you've always dreamt of studying abroad and have also been won over by London's culinary offerings, we can help you get there.

Contact us if you would like to hear more about our different study options, and how you could be on your way to living and studying in an exciting new city.