Economics is a popular subject with international students because of its excellent career prospects. An Economics degree from a top US or UK university could lead to a career in accountancy, banking, finance and many other areas — these are our best universities for Economics.
So, what are the best universities for Economics?
If you want to study an economics degree, you have some fantastic choices for universities in the UK and USA. Many universities are highly ranked for Economics, or have a reputation for excellence in the field. You can see some of these below.
Arizona State University
Located in the Phoenix metropolitan area, ASU is one of the USA's best-ranked universities for Economics. It ranks an impressive 61st in the world for Business and Economics according to the Times Higher Education World University Rankings by Subject 2023.

You can study a bachelor's in Economics at ASU's main Tempe campus, or choose to widen your focus with a degree in Economics (Politics and the Economy).

ASU is ideal for students looking for an innovative education, as it has been named #1 for innovation in the USA for 7 consecutive years (U.S. News & World Report).
University of Glasgow
One of Scotland's 4 'ancient universities', the University of Glasgow was founded all the way back in 1451! That doesn't mean the University is stuck in the past though. It is active at the cutting-edge of modern research, demonstrated by its membership of the research-focused Russell Group.

Glasgow ranks exceptionally well in many areas, including Economics, for which it enjoys a ranking of 25th in the UK (Complete University Guide 2023).

Through Kaplan Pathways, international students can study degrees like Business Economics, Economics, Banking and Finance or Public Health (Health Economics Specialism) at the University of Glasgow, with options available at undergraduate and postgraduate level.
University of Bristol

The University of Bristol is another Russell Group member that is active in research with a global impact. Here you'll join international students and staff from all over the world at the UK's 3rd most targeted universities by graduate employers (High Fliers Research 2022).

As well as offering you excellent career prospects, the University of Bristol will give you a great education in Economics, rankings a brilliant 15th in the UK for the subject (Complete University Guide 2023).

Economics degrees available include Economics and Econometrics, Economics with Innovation and Philosophy and Economics. Many of these degrees also include an optional year of study abroad, so you can make the most of your experience.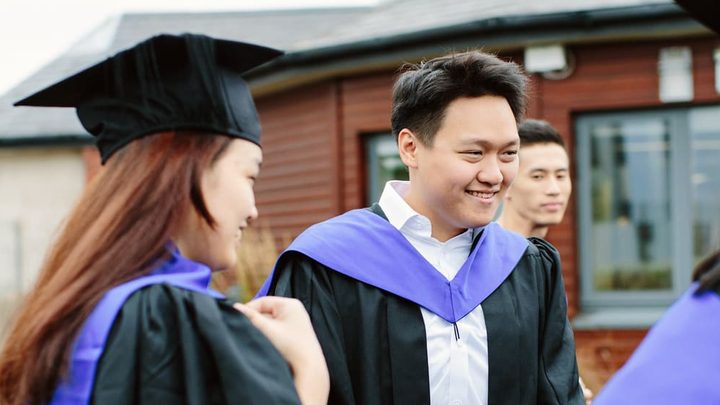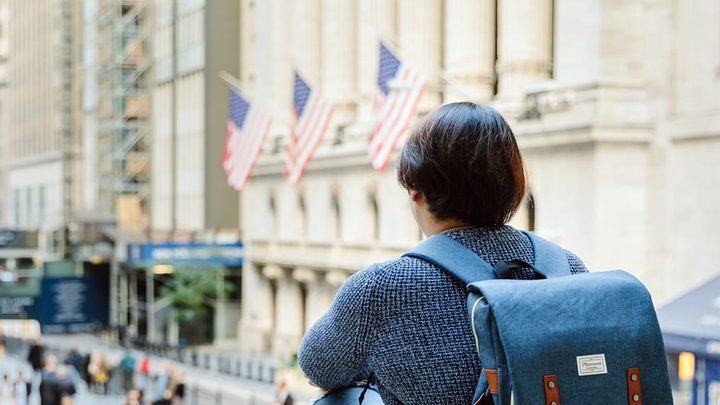 University of Nottingham

One of the top-ranked universities in the UK University of Nottingham is a red brick university and a member of the prestigious Russel Group.

It also ranks 11th for Economics in the UK (Complete University Guide 2023) and is the 2nd most-targeted UK university by graduate employers (High Fliers 2022)!

Nottingham's School of Economics conducts high-quality research, so you'll benefit from an education led by developments in the field as they happen.

At the University of Nottingham, you could study Economics and International Economics, Industrial Economics or Philosophy, Politics and Economics, among other related degree options.
University of York

Finally, the University of York has one of the largest Economics departments in the UK and ranks 35th in the subject (Guardian University Guide 2023).

International students can choose from a variety of Economics subjects, from Economics and Public Policy to Environmental Economics and Environmental Management.

Both bachelor's degrees and master's degrees are available at York, so you'll find a suitable option regardless of where you are in your education.
Nottingham Trent University

Nottingham Trent University (NTU) is an innovative, modern institution and a member of the business-engaged University Alliance group of universities. If want to leave your degree feeling experienced and ready to dive into your career, this is the university for you!

Nottingham Trent is also ranked 52nd in the UK for Economics (Guardian University Guide 2023).

You can study an Economics degree at undergraduate or postgraduate level at the University, with just some of your options including Economics, Economics with Business and Economics with International Finance and Banking.
University of Birmingham
The University of Birmingham is a member of the research-intensive Russell Group of universities, so you'll benefit from an Economics degree curriculum that's informed by cutting-edge developments in the field.

That's not the only reason you should consider this red brick university though — it also ranks a respectable 21st in the UK for Economics degrees (Complete University Guide 2023) and it's the 3rd most-targeted UK university by graduate employers (High Fliers 2023).

At Birmingham you can study Economics degrees such as Mathematical Economics and Statistics and Policy, Politics and Economics or you could choose to study Economics with a modern language like German or Spanish and spend a year of your degree studying abroad.
University of Essex

The University of Essex is a careers-focused institution where you'll have the option to do an internship either during your degree or within 3 years of graduating. This makes it the ideal choice for Economics students who want to gain practical experience as well as a degree.

The University also has an excellent reputation for Economics, ranking 22nd in the UK for the subject (Guardian University Guide 2023).

Essex has a wide selection of economics-related degrees for you to choose from. You could study Applied Economics and Data Analysis, Business Economics, Management Economics or Political Economics, as well as pure Economics.

Alternatively, you can study Economics alongside another subject that interests you, or customise your degree with a placement year or a year spent studying abroad.
How to study an Economics degree in the UK or USA
With Kaplan, you can study a pathway course that can enable you to gain entry to a degree at one of the best universities for Economics in the UK, even if your current grades or English language level don't meet the entry requirements

If you'd like to study an Economics degree in the USA, we can help you to access a pathway program or, if your grades already meet the entry standards, we can help you to apply and enter an Economics degree directly.