My name is Ivy Waikwa and I am from Kenya. I study at Simmons University in Boston, Massachusetts, where I am majoring in Psychology. I love exploring Boston's restaurants, so I want to share some of my favorite neighborhoods where you can find international cuisine!

Boston is known for its abundance of authentic cultural restaurants, each offering their own unique take on traditional dishes. The city's diverse population has created an exuberant food scene, where you'll find everything from Mexican and Italian food to Lebanese, Indian and Jamaican dishes.

It's difficult to choose my favorite places as I love trying different cultural foods, but here is my list of the top spots in Boston for foodies.
Chinatown
Chinatown is one of the largest international food areas in the city. It has almost every type of Chinese cuisine you can think of.

Boston's Chinatown, the third largest Chinatown in the country, is at the heart of Chinese culture in the city. It's located to the south of the Downtown area and it's the place to go to celebrate Lunar New Year. There are a number of great Chinese restaurants and shops in the area like Hei La Moon and Taiwan Café.

In addition to the cuisine, Chinatown is built to imitate cultural buildings in China. When I visited for the first time, it felt like I was in a different country!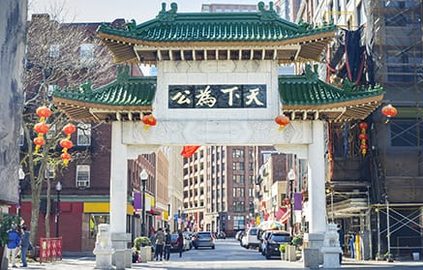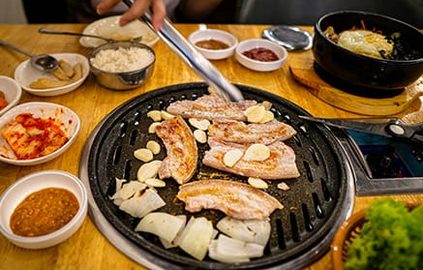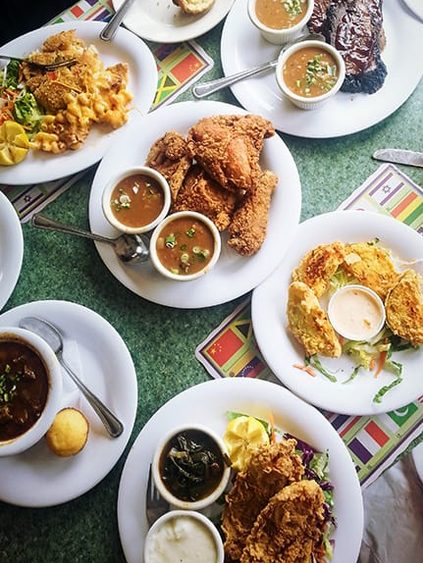 Allston
Allston is another growing student hangout. The area has a number of great Korean barbecue restaurants as well as bubble tea shops. The growing Korean community in Boston makes it a place for students who want to try different cultural dishes.
Roxbury
Back in the days of the early settlers, Roxbury was a large farming community. Today it is the heart of Black culture in Boston. The neighborhood has a number of great restaurants along Dudley Street that serve Caribbean, African and Soul Food.
The North End
The North End is a popular destination for tourists. The neighborhood's Italian-American population is at the center of the restaurant scene in the area.

There are narrow streets, a lively atmosphere and many of the city's best restaurants and cafés that offer classic Italian fare. This neighborhood also has a number of historical sites, including The Paul Revere House.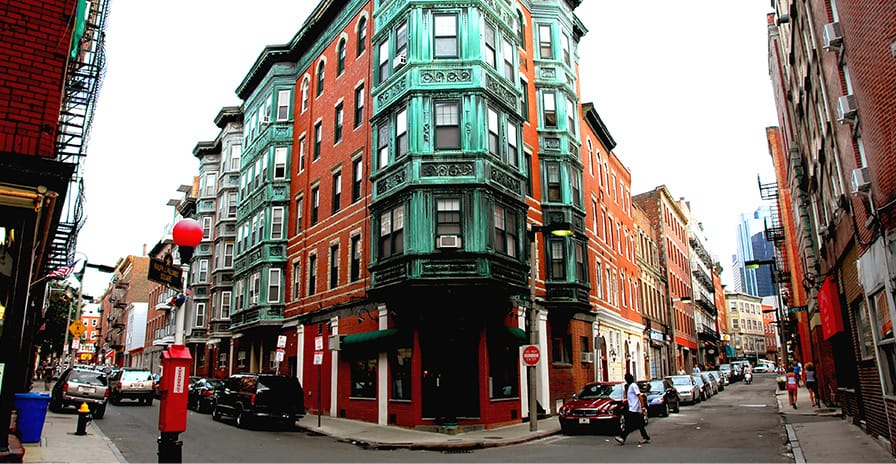 Dorchester
Last but not least, we have Dorchester, a large and diverse neighborhood with more than 500 acres of green space as well as a zoo.

This is a perfect place for people who love nature. Here you'll find Franklin Park and a large portion of Boston's Emerald Necklace. The population is a diverse mix of long time residents and newer immigrants from countries like Vietnam, Cape Verde and Ireland.

There is no doubt that this area is one of my favourite neighborhoods because of the excellent Vietnamese cuisine that you can find there.
Study in Boston
The neighborhoods listed above are just a few of my favorite places around Boston where you can find a variety of cuisines from across the world. If you choose to study here, the city will provide you with more experiences than you can imagine!

I applied to study abroad at Simmons University through Kaplan, and I'm so happy I did as I can now call Boston home! If you want to follow in my footsteps and join me here, then you should contact a Kaplan Education Advisor and learn about your study options.