There are so many reasons to study in Glasgow — it's a fantastic city with a lot to offer students. As Scotland's largest and most diverse city, you'll always find something to do, and the city's friendly people will make you feel at home as soon as you arrive. Here are 7 reasons why you should study in Glasgow!
1. Scottish culture
From bagpipes to kilts, Scotland's culture is famously unique, and Glasgow is the ideal place to learn all about it. There are many museums and art galleries to discover, and the University of Glasgow's Hunterian is actually the oldest museum in Scotland. 

Meanwhile, the Mitchell Library is one of the largest public reference libraries in Europe, with approximately 1.3 million books!

What's more, there is always something cultural happening in Glasgow, and if you like festivals then it's the perfect place to be. Throughout the year, you can enjoy festivals such as the Glasgow International Comedy Festival, West End Film Festival, Merchant City Festival and many more.
2. Close to incredible nature
Another great reason why you should study in Glasgow is its location. Scotland is famous for its beautiful scenery, and Glasgow offers a perfect base for getting out and exploring the countryside.

Whether it's the Highlands with its mountains and lochs (the Scottish word for 'lakes') or islands with castles and beaches, you'll be amazed by all of the beautiful landscapes. You may even recognise some places from the Harry Potter films!
3. Lively music scene
Appointed a UNESCO City of Music in 2008, Glasgow is home to some great music. Whether it's large venues like the Royal Concert Hall and the 13,000-seater SSE Hydro, or smaller settings like the legendary King Tut's Wah Wah Hut and The Art School, you'll find loads of places to listen to incredible live music.

There are also many new artists and bands to discover in Glasgow, so you might get the chance to see up-and-coming musicians before they become famous!
4. Famously friendly
The people of Glasgow are well known for being friendly. In fact, Glasgow was recently voted the world's friendliest city by Rough Guide readers. This means you'll be able to meet people easily and learn about different cultures while you study.

There are also 4 universities within 16 kilometres, so you'll find that there are lots of other students around! It's easy to have a fun social life in this student-friendly city — another one of the excellent reasons why you should study in Glasgow.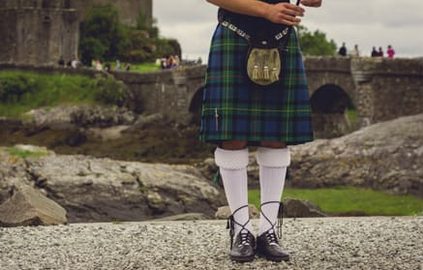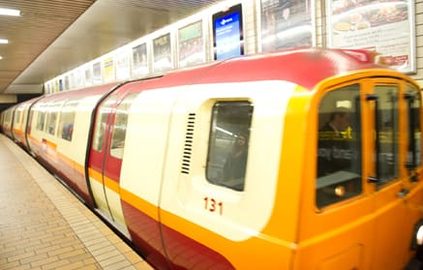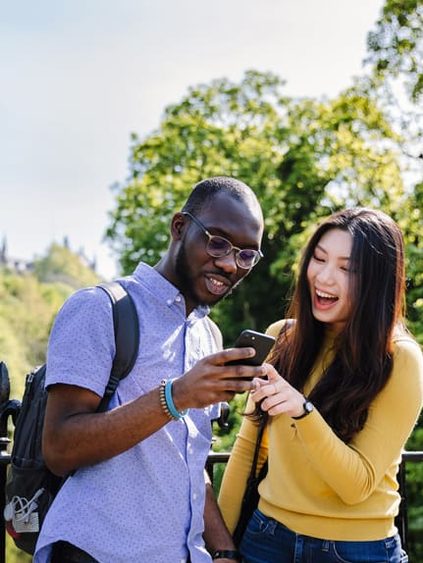 5. Great transport connections
Glasgow boasts 3 international airports within 45 minutes of the city centre: Glasgow Airport, Glasgow Prestwick Airport, and Edinburgh Airport. This means you can easily explore the rest of Europe, and beyond.

It's also very quick and cheap to get around Glasgow thanks to the city's subway. Nicknamed "The Clockwork Orange" because of its distinctive colour, it's the 3rd-oldest underground metro system in the world!
6. A sporting city
Glasgow is a true city of sport. It hosted the 2014 Commonwealth Games, and jointly held the inaugural 2018 European Championships. You can enjoy a range of sports in the city — football, rugby, ice hockey, basketball and swimming are all very popular.

And outside Glasgow, you can even go and watch a Highland games event, and see Scottish sporting tradition at its best.
7. Fantastic shopping
Boasting some of the best shopping in the UK outside of London, Glasgow is Scotland's premier retail hub. You can find everything from high street shops on Buchanan Street to designer stores in Merchant City.

Glasgow's top shopping area is nicknamed the "Style Mile", but there are also charming vintage shops in the West End, where you can find lots of unique items.
Interested in studying in Glasgow?
There are lots of reasons why you should study in Glasgow, and hopefully you feel inspired to discover more about this city and how you can get an education there.

Find out more about the University of Glasgow, or the pathway courses on offer at Glasgow International College, which could help you qualify for a University of Glasgow degree.