My name is Dana and I am from Kazakhstan. As an international student at Simmons University in Boston, Massachusetts, I want to pass on some things I wish I knew before moving to the USA for university.
1. Be ready to share common spaces
If you are moving to the USA and are about to enter your freshman year, it's important to remember that you'll share a dorm room with other people. There are also other communal spaces like bathrooms, kitchens and lounge areas.

Even though I knew I'd be sharing my room and other living spaces at university in the USA, it still took me some time to get used to it. At the start, it may be strange to not have the same personal space you had at home, but this feeling will pass.
2. Practice your English speaking skills in advance!
Before moving to the USA, I was pretty sure I had a perfect level of English. However, soon after arriving at Simmons, I realised that there was a language barrier and I faced some difficulties expressing my thoughts and ideas to native English speakers.

If this happens with you, don't worry! People are very understanding and won't mock you if your English skills aren't as good as theirs. It's just something I wish I was more ready for!
3. Learn how to navigate the local area
Soon after I arrived in Boston, I wanted to take a walk from my student residence to the academic campus, but found myself doubting the right way. Thankfully, I met another Simmons student who was happy to help me get there. So, when you arrive, it might be useful to get a good idea of the university area to prevent yourself from getting lost.
4. It's okay if university life is hard
I used to always hear that being a student is the best time of your life. And this is certainly true in many ways: you meet lots of new people, study under some great professors and get to explore an exciting new place.

However, it can also be emotional and stressful at times, and this is completely normal! My first year at Simmons was quite difficult for me. And looking back now, I realize that is more than okay. We all experience highs and lows, but it's important to remember that everything generally works out in the end.
5. You'll need to be responsible
Moving away from my family meant I had to be fully independent and responsible for myself. It was challenging to realize that I didn't have my mom to help me with things like doing laundry or cooking dinner when I was too tired. I had to become a mom for myself!

So, ahead of moving to study abroad in the USA, I recommend getting used to doing these tasks and living independently while you're still living at home. It'll make settling into student life much easier.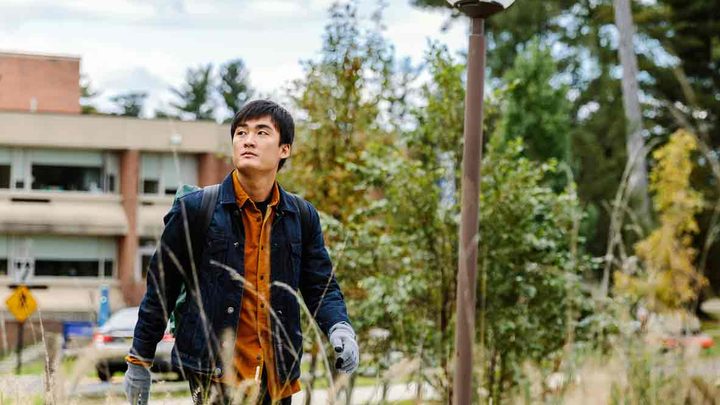 6. Don't forget your power converters!
The USA has different power outlets for charging your laptop, phone and other devices. So, before traveling to your US university, be sure to bring some converters that conform to American standards. Nobody wants to arrive at university and not be able to charge their phone!
7. Don't take too much stuff with you
Imagine packing every belonging in your room and bringing it to university. Doing this would probably mean carrying about four or even more suitcases. That is not a vibe.

Instead, I'd recommend only bringing your clothes, some important household items, and anything with sentimental value that reminds you of home, so that you don't get too homesick. You can get hold of anything else you might need once you arrive — there's no need to pack your whole house!
8. Think about your career
Thinking ahead applies to almost all spheres of life, but it's especially important when it comes to employment while studying at Simmons. Getting a job while at university is a great way to learn important skills for when you graduate.

However, this process can be difficult for international students, so if you want to work, I recommend you find out in advance about any necessary documents for official employment. There are usually great opportunities to work on campus; don't hesitate to get in touch with your university about potential opportunities.
9. Find people who are also at your university
If you already know a few people at your chosen university, the process of moving there won't be as intimidating. This could be students entering their sophomore (second) year, or those who are joining at the same time as you. Follow them on social media and start chatting with them, so that you already have some friends to hang out with when you arrive.

One of my biggest challenges was a lack of friends at the beginning. It's much easier to cope with any difficulties you're facing when you have good people around you!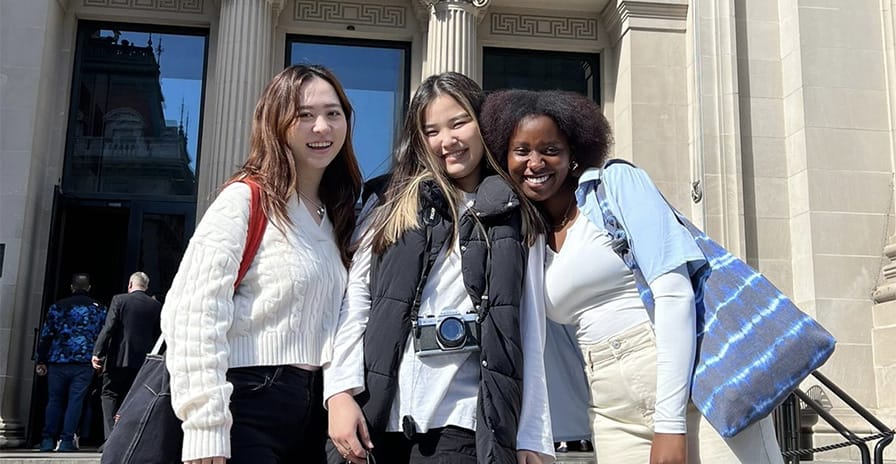 10. It's okay to be unsure
So far, I've had many regrets and doubts. I wasn't sure if studying abroad was right for me. I missed my family and sometimes cried at night because of my homesickness (which is kind of funny to remember, now that I'm doing well).

Questioning your choices is completely normal. We all do it! Just remember that as long as you're doing something that's best for you, you're on the right track.