Boston has always been a popular choice for students — and not just because of the attractive architecture and famous harbor. This historic city is one of the best in the USA to kickstart your career: Boston is home to world famous employers and has many positions open for ambitious young professionals.

Learn more about why Boston is a great place to gain work experience during your studies or after graduation.
1. Boston is the #1 student city in the USA and 11th in the world
According to the QS Best Student Cities 2023 rankings, Boston is the best place to study in the USA and is among the top 15 in the world! Different categories were used to assess cities, and Boston's high position tells you a lot about the city — it's affordable, desirable, safe, has highly ranked universities, and offers a rich student experience.

The ranking also considers employer activity in the city. Boston scores of 94.4 out of 100 for employer activity, making it #1 in the USA and 3rd in the world in the category. This shows that Boston's graduates are likely to be in high demand in the labor market.
2. Boston is in the top 10 in the USA for entry-level job opportunities
Another reason that Boston is the perfect place to start your career is the number of job opportunities for candidates without lots of experience. According to research by Linkedin, Boston is among the top 10 cities in the USA for entry-level job postings.

This is great news — many students and recent graduates fear being rejected by employers due to a lack of experience, but it could be easier to find a job in Boston than in many other US cities.

There are also ways to strengthen your résumé before graduation, such as going to your university's career center. For example, students at Simmons University in Boston can visit the Career Education Center to get help with their résumé, cover letters, interviews, and with searching for a job.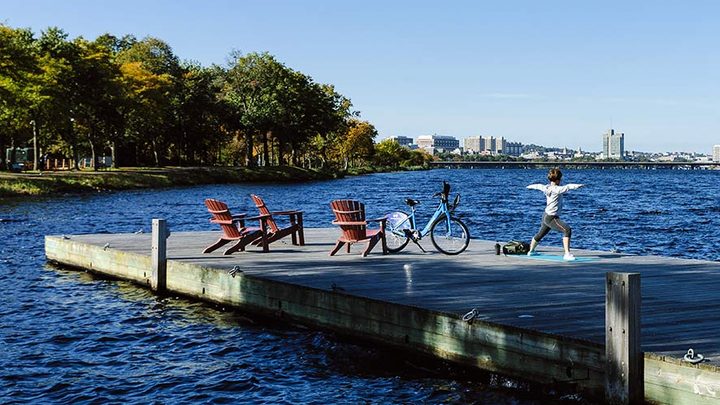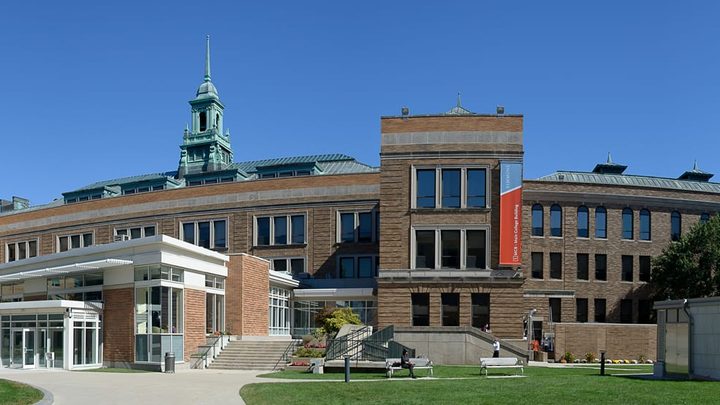 3. High average salaries
Boston offers higher average salaries than other US destinations. For example, graduates of Simmons University in Boston earn an average of $69,000 a year according to Payscale, compared to a national average of $53,924 (Indeed).

This figure could be even higher for graduates of Simmons' popular Nursing program — the average salary for a nurse in the city is $99,950 per year, around 20% more than the national average (Incredible Health).
4. Great employers
There are many famous, international employers in the city, such as Amazon, General Electric, and Liberty Mutual. Boston is also known for its Longwood Medical Area, home to over 20 medical and academic institutions, such as Boston Children's Hospital and Harvard Medical Center, making in the perfect place to start your career in health.

You don't need to wait until you graduate to start your job search either — you can boost your résumé with an internship during your studies.
5. Boston supports start-ups
Boston is a popular choice not only for medical professionals but also for entrepreneurs. People who start their own companies can get great support from organizations known as 'accelerators', which offer mentorship, professional connections, and even investment.

Networking is important for any type of business, and Boston is an extraordinary place for this. Accelerators can connect innovators, and help them to grow, come up with new ideas, and find investors for their projects.
6. College town
The whole city feels a bit like a huge campus, as Boston has more than 100 colleges and universities with over 250,000 students from all over the world!

Boston is also home to the Colleges of the Fenway, a group of 5 colleges:
Emmanuel College
Massachusetts College of Art and Design
MCPHS University
Simmons University
Wentworth Institute of Technology
Students of these institutions have access to 2,500 courses open for cross-registration, meaning they can take classes not only at their school but also go to one of the 4 others. Another benefit is shared use of libraries, fitness facilities, clubs, and games rooms. You can also go to special social events and meet new friends there or, who knows, maybe even future partners for your start-up?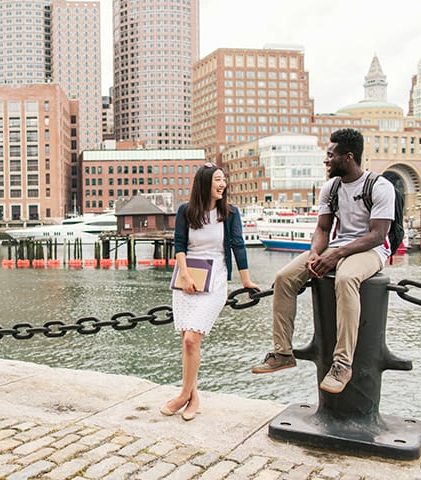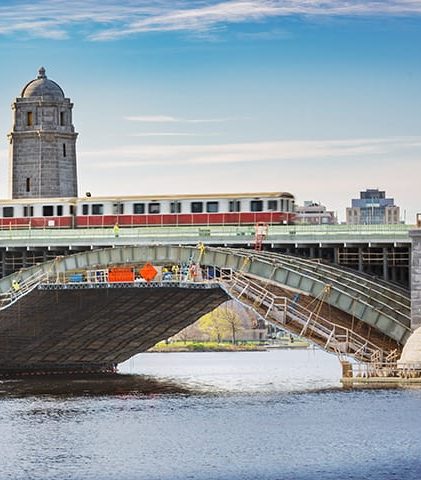 7. Iconic cultural spot
Of course, you will not be studying and working all the time! Boston has everything you need for fun and relaxation, like Boston Common, many historical attractions and the Museum of Fine Arts — one of the largest art museums in the world. Or you could head to the iconic Boston Harbor to enjoy river cruises, cafés and restaurants.

Plus, getting around is easy: the 'T' subway system of the city includes subways, trains, and trolleys.
Shape your future with a degree in Boston
With all these reasons in mind, it is no wonder so many students choose Boston as a place to live, study, and kick start their career.

Kaplan works with Simmons University in Boston to offer students direct admission to a bachelor's degree. We'll guide you through the application process, advising you on the supporting documents you'll need to provide and make sure you're on track to meet important deadlines.

You can contact us with any questions, or why not browse all available degrees in Boston below?