Simmons University in Boston is committed to empowering women through education. By putting women first and nurturing their ambitions, the University is preparing the next generation of female leaders. While it excels in a number of areas, Simmons is particularly recognized for the strength of its Nursing programs.
Why study Nursing at Simmons?
From impressive rankings, to a fantastic location and the wealth of opportunities offered to students, there are many reasons to study an undergraduate Nursing program at Simmons!
1. Great rankings
Simmons University enjoys some impressive rankings in Nursing. In fact, in the College Factual 2023 Best Nursing Schools rankings, Simmons is #2 in Massachusetts and #92 in the USA for Nursing!

The strength of Simmons' Nursing programs is clearly demonstrated by how successful their graduates go on to be. For example, the average first-time pass rate for the NCLEX-RN nursing licensing exam is 86% nationally, compared to a very impressive 97% for Simmons graduates!

Simmons University also ranks #151 nationally (U.S. News & World Report 2023), which is a testament to the first-class education you can expect to receive there. You'll also enjoy life in Boston, the USA's #1 student city (QS Best Student Cities 2023)!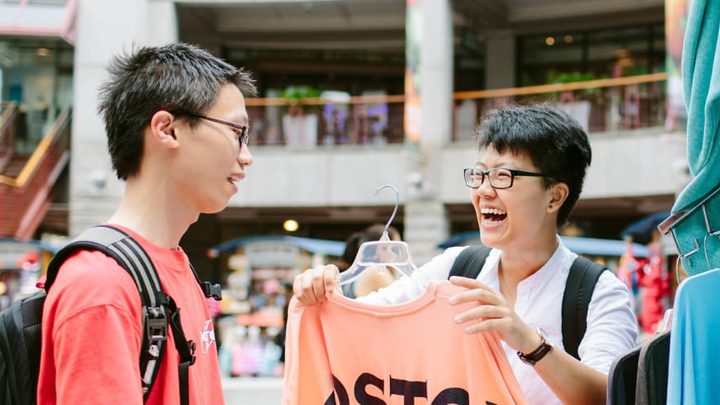 2. The ideal location
Simmons' School of Nursing is located in Boston's renowned Longwood Medical Area. In the heart of the city, Longwood is home to more than 20 hospitals and medical institutions, including internationally respected organizations such as Boston Children's Hospital and Harvard Medical School.

Simmons has affiliations with many of these top-flight institutions, meaning Nursing students enjoy a wide range of opportunities for practical placements, an important part of degrees in the healthcare field.
3. Clinical experiences and partnerships
Nursing students at Simmons enjoy a learning experience that goes beyond the classroom. Clinical experiences, also known simply as clinicals, or practicums, allow students to gain hands-on experience in their chosen field.

Thanks, to Simmons' great location in Boston, you'll be able to undertake clinical practicums in top health care facilities, including Harvard Medical School's teaching and research hospitals.

Students of Simmons' undergraduate Nursing program complete around 600 clinical hours as part of their degree. Clinical rotations include medical/surgical nursing, pediatrics, obstetrics, psychiatric nursing, and community health.

This means that you'll enjoy a multi-disciplinary experience that can help you to decide which area you'd like to specialize in once you qualify.

Students can also attend talks and conduct research at Simmons-affiliated medical establishments. Simmons has over 450 affiliation agreements across New England, so you'll have a huge number of opportunities!

Combined with practicums, this can help you to build experience and professional knowledge which could prove very useful when you want to start your career.

Simmons strongly believes in the power of practical experience — in fact, 100% of undergraduate students at Simmons, regardless of their major, take part in at least one practical experience during their degree!
4. Expert academics
Simmons values experience, so the faculty at the School of Nursing are practicing healthcare workers and experts in their fields. For example, Marla Lynch, a current Associate Professor of Practice Nursing, is chair of the Nursing Academic Review Board alongside her teaching duties at Simmons.

Other faculty members include Ladonna Christian, who has worked on overseas medical missions, and Margaret Costello, who has been widely published in a range of respected medical journals, and has presented her research both nationally and internationally.

Learning from teachers who are still active in the medical field will help to ensure that your degree is as up to date as possible, and that you'll graduate with all the skills and knowledge you need to succeed.
How to study BSN Nursing at Simmons University
If you're interested in studying a bachelor's in Nursing at Simmons, you're not alone! In fact, Simmons' BSN Nursing program is very competitive, so students generally need to have good grades and should apply early to avoid disappointment.