Hey! My name is Dana and I'm from Kazakhstan. I study Business Administration at Simmons University in Boston. Here are some reasons why I'm happy I chose to study at Simmons!
1. Boston is a big city full of opportunities
There are so many universities in Boston, so it's easy to meet other students just like you! You can find people who share your interests by joining different clubs, try out new and interesting hobbies, and just enjoy your free time downtown exploring lots of places with your friends.

One of my favorite spots here is the Museum of Fine Arts where you can spend hours discovering different forms of art from almost everywhere in the world. But there is so much more to do — cafés, shops, parks — I love exploring the city, getting to know the culture and seeing the diversity.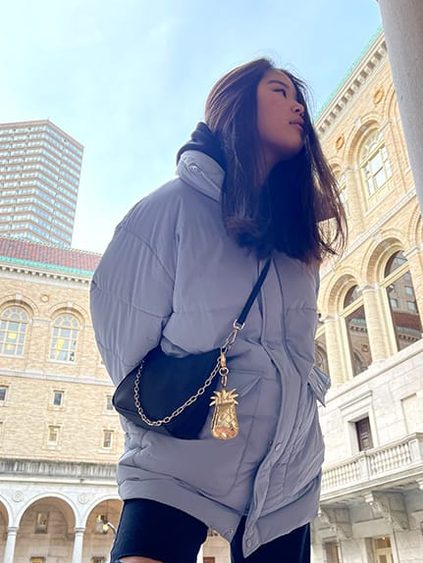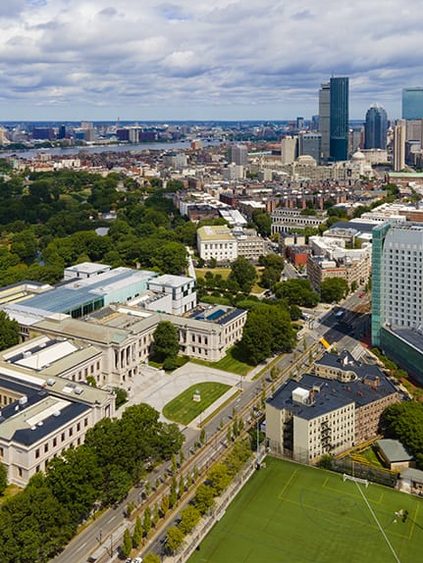 2. Support at Simmons University
Students are treated so well at Simmons! From professors and faculty members to your peers and classmates, everyone is so kind. All my professors are very nice and friendly, and they are always there to help and support me on my learning path.

Besides teaching classes, some of them also host some cool events with… cookies! At these events, we can discuss our classes and homework, and it's an open come-and-go gathering with fun conversation about pretty much anything.
"From professors and faculty members to your peers and classmates, everyone is so kind"
Share this quote
Sometimes I get surprised that so many people are easy-going and always happy to help, whether it's a homework issue or you are just struggling with how to use a blender in the campus dining hall! I just love the friendly atmosphere.
3. New experiences
As a first-year student, I took the opportunity to experience student life in Boston as fully as possible, and I would be lying if I told you that it was always easy. Leaving home and going so far (to another continent!), trying to find new friends and dealing with a whole new studying format were all part of what I had to face.

But I was very impressed by it too: 5 university buildings, technically equipped, spacious classrooms, smart professors and so, so many homework assignments!

And I believe that new experiences are a great opportunity to challenge yourself and learn valuable life lessons that will help you become the best version of yourself in the future.
4. People of Boston
And, finally, I am more than grateful for the people I've met here. All of them are unique in their own way and every one of them helped me with something important to me. My friends support me in everything I do and sometimes it's just precious when you have at least one person to share your dinner with.

So, I am glad that I could meet so many different and cool folks and took a chance to learn about them.

If you're reading this and think you might want to study at Simmons University, I encourage you to make that decision. Having had significant experience here, I can confidently say that it is worth it!