There's a lot to like about Boston. Home to more than 50 universities and over 250,000 students, it ranks as the USA's #1 student city (QS Best Student Cities 2023).

Boston is also a city of diverse neighborhoods, each with its own unique personality and flavor. Among the most popular is Back Bay, a prosperous neighborhood that is home to people from all over the world. Here are 5 reasons why we think international students will love Back Bay in Boston.
1. Amazing location
Back Bay is in the heart of central Boston, a beautiful, historic city. With 2 subway lines and several bus routes, you can quickly get to any part of town. Downtown Boston, Chinatown and charming Beacon Hill are less than 20 minutes away by subway train ("T").

Getting out of the city is just as easy. Back Bay has its own Amtrak station, and trains regularly depart for destinations along the East Coast, including New York City. For longer distances, Boston's international airport is only 20 minutes from Back Bay—so convenient! With your transport card, you can take an express bus from Copley Square for only $3.
2. Beautiful surroundings
Back Bay is stunning. Stroll along its wide, tree-lined streets to admire some of the country's best-preserved 19th century architecture. At Copley Square, you can see two of Boston's most famous buildings: Trinity Church and the Boston Public Library, known as the city's "palace for the people."

The area is also incredibly green. It is surrounded by the Emerald Necklace, a chain of parks covering over 1,200 acres. Two of Boston's most beloved parks, the Public Garden and the Charles River Esplanade, border Back Bay.

These leafy spaces offer so much for outdoor enthusiasts, including running paths; bicycle, kayak and sailboat rentals; and ice skating rinks. During the summer months, you can catch free outdoor concerts at the Esplanade's Hatch Shell stage.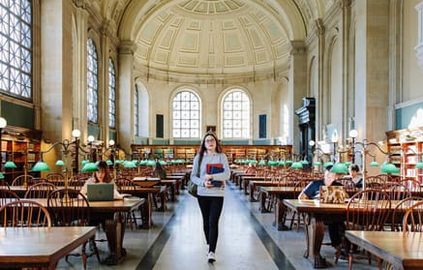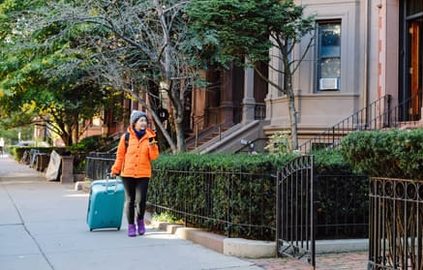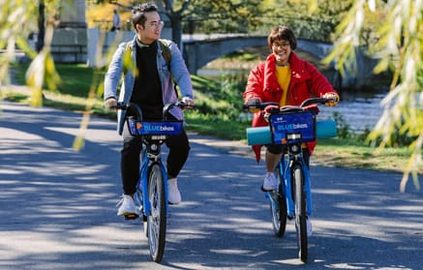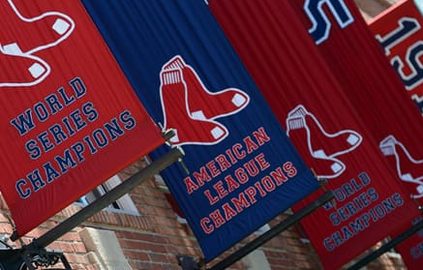 3. Home to high achievers
Back Bay was created in the 19th century, when the city was one of the wealthiest trading ports in the world. This brought demand for luxury homes, and the rich moved into the neighborhood's grand new mansions.

The area is still very popular with the city's wealthiest residents. More than half of Back Bay's families earn over $150,000 a year, and many work in business and finance. They're highly educated too.

According to the US census, 86% of residents over 25 years old have completed at least a bachelor's degree, nearly double the average for Boston. This number is especially impressive when you consider that Boston is one of the top 10 most educated cities in America (WalletHub 2022)!
4. Celebrity favorite
Back Bay is also a fun place to spot celebrities. Sports stars like Tom Brady of the New England Patriots American football team (and his wife, supermodel Gisele Bündchen) have lived in Back Bay. The neighborhood's high-end restaurants are also visited by famous actors like Robert De Niro and Mark Wahlberg, as well as music sensation Lady Gaga.
5. Boston's best shopping
In Back Bay, you can find it all, from luxury brands to major international chains. The city's most stylish residents swarm to Newbury Street to browse the coolest boutique shops.

Meanwhile, the Prudential Center offers a selection of the best department stores, and on the top floor, one of the city's best views. When you need a break, you can relax at one of the area's many chic outdoor cafes.

Study near Back Bay
With Kaplan you can study in Boston at Simmons University and explore this incredible neighborhood. To find out more about living and studying in Boston, explore the links below, or get in touch.