I'm Valeria from Mexico, and I am earning my undergraduate degree in Environmental Engineering at Arizona State University (ASU).
Why I chose Environmental Engineering
I chose this major because I want to be able to help different communities that don't have access to sustainable and efficient solutions to manage the environment around them.

For me, being an Environmental Engineer means putting hard work into helping the communities around us to enjoy better living conditions and making sure the next generations have all the resources they need. It is the perfect combination of science and social work.

I am very passionate about clean drinking water because it is a resource that needs to be cherished in the years to come. There is extensive innovation happening that will push us into reusing more water.

Another issue I am passionate about is urban planning. Clever urban planning can help cities be more efficient without the need for big investments, and smart cities help reduce air pollution without much intervention needed.
Why I chose ASU and my experience studying Environmental Engineering
I chose ASU because it is a great option for Environmental Engineering, and I liked the way the University combines Chemistry and Civil Engineering into the major.

I have great teachers who have helped me with my studies. From their availability and office hours to the way they talk about their career experiences, my tutors have always been focused on our success and helping us find the best path for us.

Classes in the USA offer dynamic teaching in terms of the flow of information. They are also shorter than in Mexico, and the schedules are set from the beginning of the semester, so it's very easy to know what to expect.

I had to get used to the punctuality of the start of classes, and the language barrier still makes things challenging sometimes, but it is all part of adapting to a new country. Teachers at ASU are very supportive as you go through this process, so that made things better.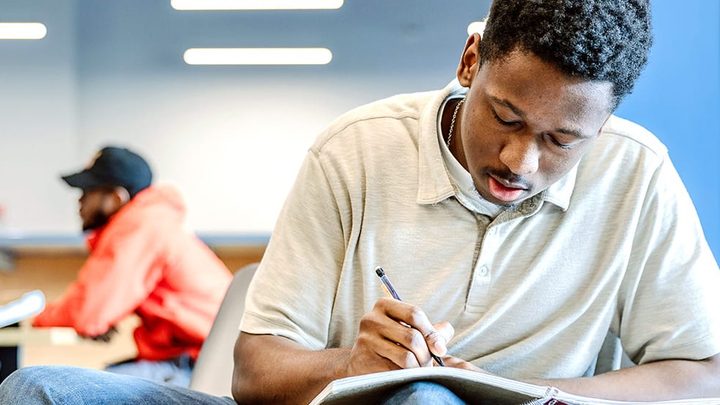 I've enjoyed so many of my classes here. In general, I have appreciated the diversity of classes I have taken, including electives like Women's Studies, Geology and Urban Planning.

Major-specific courses that have deepened my understanding of Environmental Engineering include 'Global Environmental Perspectives' and 'Environmental Engineering Fundamentals: Physics and Chemistry'. These courses have opened my eyes to different applications of my major in the real world and on the ground.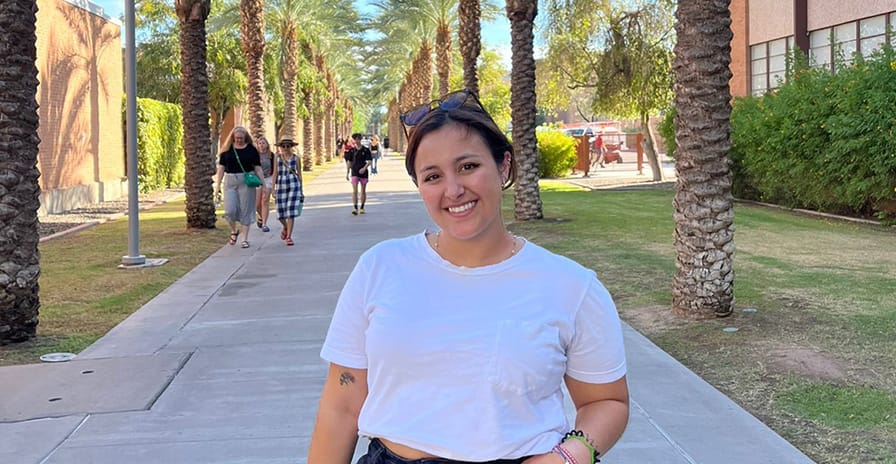 The human aspect of Engineering is what drives this major forward. I have enjoyed how it's like we are putting together a puzzle with everything we learn. It creates a picture of the services we could potentially help to provide. I have also appreciated how our mentors have worked in the field and all have diverse experiences to share with us.

In addition, the facilities at ASU are incredible. There are so many opportunities and resources offered here: research projects, student jobs, career fairs, laser cutters, 3D printers, chemistry labs, clubs, and so much more.

We also have access to tutoring centers, study rooms, and yoga classes — it's very wholesome. I feel like ASU tries to cover all our needs, like food options, exercise spaces, and outlets for art, expression and creativity, to name just a few.
How I hope to impact the world
I want to help people gain access to drinking water and I want to help cities in developing countries become more efficient when it comes to waste, resource management, and urban planning.

I also want people to be more aware of the way that they are living their lives and what they could do to reduce their impact on the environment.
My advice if you're considering studying Environmental Engineering
Be kind to yourself. Sometimes being an Engineer is harder than you thought, and everyone is at a different level.

If this is something that you want to do, hold on to the good things and try to see the new information presented to you as an opportunity to learn about different perspectives of the world that you didn't understand before.

Also, don't let yourself get overwhelmed by everything that needs fixing in the world. Instead, focus on what you can do and what you are already doing to help.