Women's History Month has been observed in the USA since 1987. The month provides the chance for US schools, universities and local governments to celebrate the achievements of women, look critically at equality and opportunities for women, and educate people on women's history.

If you've ever asked yourself questions about where gender identity comes from, how it changes across cultures and why it is so engrained in our behaviors, then you might be interested in taking classes in women's and gender studies at university.

Gender has an impact on how we perceive the world and how the world perceives us. It's an important part of the human experience, so why not learn more about it? The history of gender varies from country to country too. This means it can be particularly useful for international students who want to learn more about the culture of their study destinations.

Here are some reasons why you should major in women's and gender studies.
Understand the experiences of women
Firstly, when you major in women's and gender studies, you'll have the opportunity to explore the experiences of women. In your classes, you'll examine gender issues from many different angles and in diverse national and international contexts.

In addition, you might examine women in history and literature, women's health, politics, and feminist theory. Often you'll study the intersectionality of gender, race, sexuality and class too. You'll analyze the social construction of gender and see how gender influences the lives of both men and women.

Most women's and gender studies majors give you the chance to challenge conventional wisdom. You can re-examine history, literature and other disciplines from a feminist and/or queer perspective. Studying this major allows you to develop critical thinking skills that will prepare you not only for the workplace but for life as a citizen of the future.
Be an advocate for change
Moreover, the skills and the knowledge you'll gain when you major in women's and gender studies can be a valuable asset to your community. Your studies will give you an insight into the ways in which social injustices can be addressed to achieve gender and racial equality.

Whether it's in the workplace or in your personal life, you can guide the people around you and share what you've learned about gender issues. This will hopefully help others understand how gender affects their everyday lives, and ultimately bring about changes in attitudes and behavior.
Prepare for a rewarding career
Finally, another reason why you should major in women's and gender studies is that it can lead to a rewarding career. Women's and gender studies graduates go on to careers in management, law, education, healthcare, social services, public administration, publishing and media.

For example, you could enjoy the following careers:
Attorney
Journalist
Fundraiser
Government aide
Psychologist
Social worker
Teacher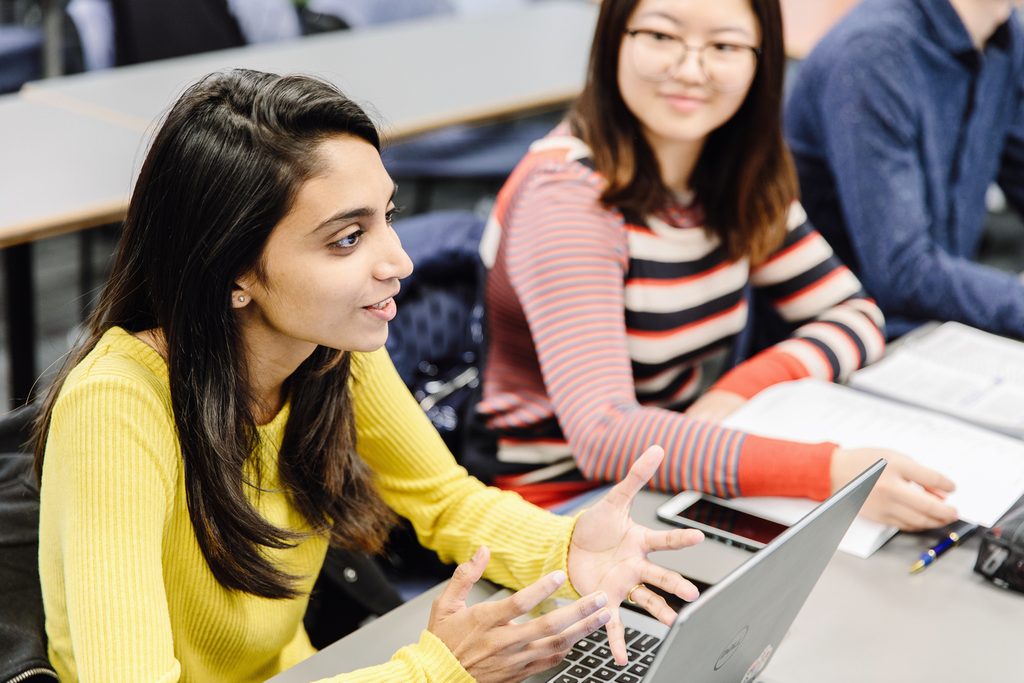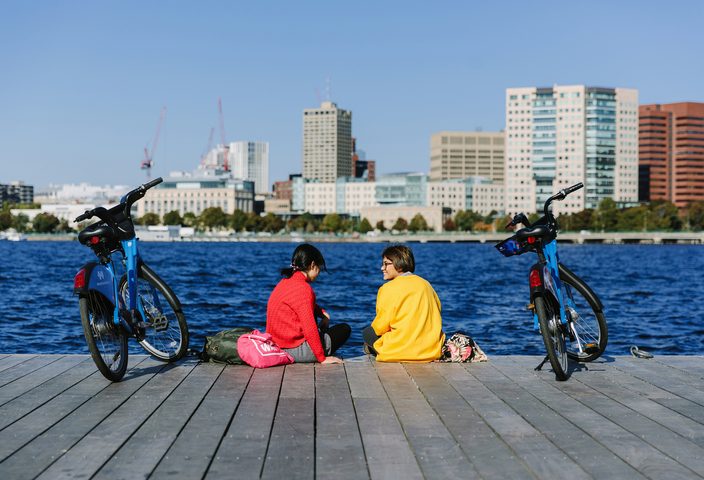 Where can I study women's and gender studies?
You can major in women's and gender studies at our partner universities in the USA: Arizona State University (ASU), Simmons University in Boston, the University of Connecticut and Pace University in New York.
Arizona State University
ASU offers a Women and Gender Studies BA, which gives you the chance to explore social structures, learn critical thinking, research and problem-solving skills.

You'll gain a deeper understanding of feminist theory and practice as you examine the world through the lens of culture, economics, film, history, literature, politics and science. In addition, there are internship opportunities within various fields.

This degree also offers an accelerated 4+1 option, so you can earn a graduate degree in just one extra year. Options include Science and Technology Policy MSTP, which explores how science and technology can improve people's lives and reduce inequity and injustice.

You could also choose to study the Women and Gender Studies BS, which has a qualitative emphasis and focuses on research and social justice.
Simmons University
At Simmons, you can study Women's and Gender Studies and enjoy the added benefit of studying in a women-centered environment that focuses on preparing women leaders.

During the program, you'll consider gender in diverse national and international contexts. You'll study the multiple meanings and roles of gender as well. This will help you understand how gender relates to other social categories including race, class, age, sexuality, religion and nationality.
University of Connecticut
The Women's, Gender, and Sexuality Studies program at the University of Connecticut offers you the opportunity to critically analyze gender and sexuality within transnational and cross-cultural contexts.
Pace University
The Women's and Gender Studies BA at Pace University in New York will shape the way you look at the world. For example, this program emphasizes gender while including other categories of analysis such as race, class, and sexuality
Shape the world with women's and gender studies
In conclusion, if you care about women's and gender issues, then this could be the major for you. Learning about the impact gender has on society could help you shape the world around you.