For decades, Business has been one of the most popular degree subjects in higher education — not just at ASU, but across the world.

With a stable job market and high earnings potential, Business is often considered a "safe" choice when deciding to invest in a university education. For international students hoping to work in the USA after graduating, career opportunities only increase when they combine their Business degree with a STEM-focused education.

As a global leader in higher education, ASU knows how best to position its Business and Management programs to give students an edge in a competitive job market. Given this, ASU's W. P. Carey School of Business and Thunderbird School of Global Management offer many STEM Business and Management degrees. Read on to learn more.
Get three years of OPT with a STEM Business degree
The Optional Practical Training (OPT) program may be one of the most appealing things about earning your degree in the USA. As an international student, OPT allows you to live and work in the USA for up to 12 months after you graduate. By earning a degree in a STEM discipline, however, you can extend OPT by an additional 24 months — for a total of three years.

This gives you an excellent opportunity to apply your classroom knowledge in the workplace, while also earning a salary in the #1 economy in the world.
But it's not just traditional STEM subjects like Mathematics and Chemistry that qualify for the extension. Many prospective students want to know which Business and Management disciplines at ASU qualify for three years of OPT. Well, you may be surprised to learn just how many degrees qualify for the extension!
STEM Business and Management degrees at ASU
"Business" and "Management" are not typically what people think about when they hear the term "STEM." After all, STEM stands for: Science, Technology, Engineering and Mathematics. But the reality is there are many Business and Management degrees at ASU that are also classified as STEM.

Four bachelor's degrees offered by ASU's W. P. Carey School of Business and Thunderbird School of Global Management qualify for three years of OPT, including:
Some master's degrees from these two schools also qualify for the STEM OPT extension, including these W. P. Carey degrees:
In addition, Thunderbird's master of Global Management (MGM) degree has three concentrations that are STEM classified: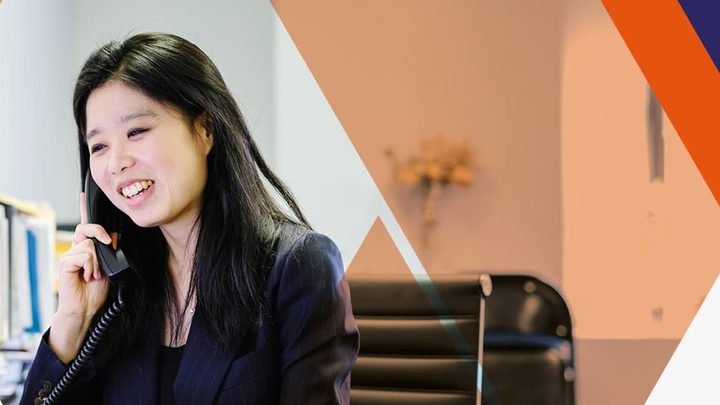 STEM subjects with a business focus
If you prefer to focus your studies in a traditional STEM field — Engineering or Mathematics, for example — you may be able to do so while also growing your skills in business.

Indeed as interdisciplinary degrees continue to grow in popularity, this trend becomes even more common. As STEM and business merge in key areas, you may want a degree that can help you find employment across many industries.

ASU offers a wide variety of degree programs that sit at the heart of this important intersection. Here are just a few:
A STEM Business degree from ASU can kickstart your career
Getting a STEM degree that qualifies you for three years of OPT work experience is one big reason why the USA is the #1 global destination for international students.

Are you interested in earning your STEM degree from the most innovative school in the USA? Speak with one of our friendly education advisors today to learn more about how ASU can help you on your way to a successful career.