Nottingham is a friendly city in the middle of England that's home to two top universities — Nottingham Trent University (NTU) and the University of Nottingham. Not only do both have great rankings, but both offer students fantastic mental health support through a pioneering collaboration.
Universities for Nottingham
NTU and the University of Nottingham share a vision for their local community. That's why they've joined forces to form Universities for Nottingham. This innovative project sees these two world-leading institutions work with local authorities to improve the prosperity, health and wellbeing of the people of Nottingham.
As part of this, both universities share best practice on how to make sure that students stay healthy and happy during their studies. They take a proactive approach to mental health management, including:
peer-to-peer mentoring
wellbeing activities for new students
a high-tech algorithm that monitors student engagement
In fact, the comprehensive student support on offer at the Universities is so impressive that they recently welcomed a very special guest to tell her all about it.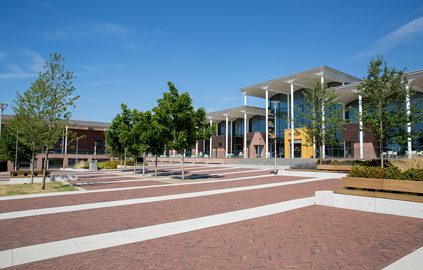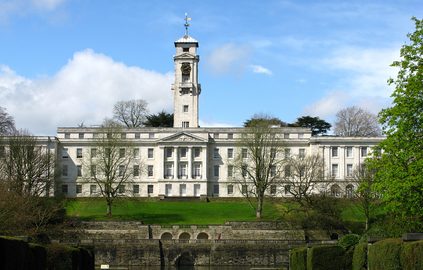 A royal visit
To mark World Mental Health Day on 10 October 2023, Catherine, the Princess of Wales, first spent time at the University of Nottingham and then went to NTU to learn more about how they look after their students' wellbeing.
Peer-to-peer support and mentoring
With the new academic year just getting started, it was a great time for the Princess to meet members of the Student Wellbeing Advisory board to find out how the University provides new students with all the tools they need to make the transition from school to university, and living in a new city or country.
One great way they do this is with peer-to-peer mentoring. The Peer Mentor scheme is available to all first-year students, who are matched with a returning student who they can turn to for help and advice as they settle in. After all, the best person to ask for help is someone who has been in your situation before!
The first year of university is a challenging time, but it's also full of opportunities. A peer mentor can help new students to navigate this, so that they have the best possible experience. They can also direct students to the University's Support and Wellbeing team or the Counselling Service for more specialist support. Then, once those students complete their first year, they can become a mentor themselves!
Of course, students can access peer support throughout their whole degree — the Students' Union offers information and advice on all aspects of student welfare, while Nightline is a student-run helpline that provides confidential listening and information.
Step in circles
Next, it was time for the royal to head to NTU and attend a 'step in circle'. Held during Freshers Week as part of the University's 'Welcome Workshop', a step in circle is an opportunity for new students to build their confidence by sharing personal experiences with their peers. This in turn encourages students to take a proactive approach to maintaining good mental health while at university.
These sessions have proven very useful for new students. International student Mario Ogboriavwien from Nigeria told the BBC that the step in circles had helped him overcome his shyness:
"Over the sessions I have had a chance to develop myself and my speaking abilities. It's really good if you are looking to come out of your shell and just talk."

Mario Ogboriavwien from Nigeria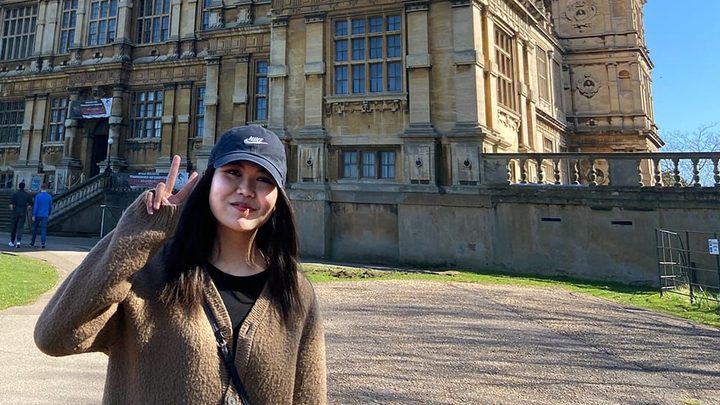 What I like about being an international student in Nottingham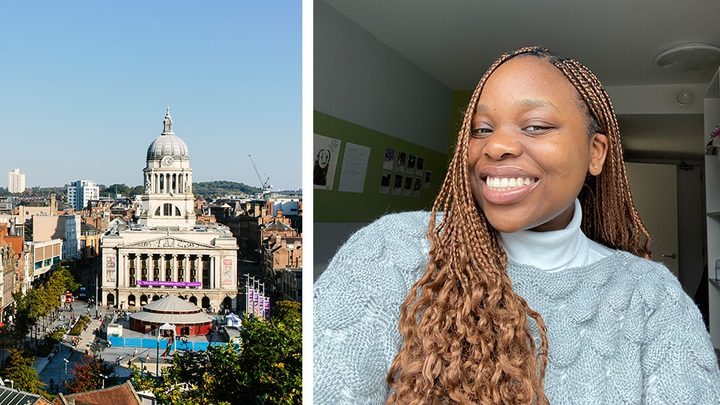 Portia's top 5 study spots in Nottingham
Clubs and societies
The Princess of Wales also spoke with representatives from some of NTU's clubs and societies, such as the knitting society, sports clubs and the University's mental health champions. They chatted about the important role societies can play in helping maintain students' mental health, highlighting how taking time out to pursue activities that you enjoy supports mental wellbeing.
NTU has more than 130 clubs and societies to join, while at the University of Nottingham, you can choose from over 200 societies and 70 sports clubs, so you're bound to find something you like!
A high-tech algorithm
Finally, the royal guest heard all about how NTU uses data to identify students who may be in need of support. A sophisticated 'dashboard' uses learning analytics to measure how much a student is actively engaging with their studies.
If a student stops engaging with their studies, it could mean that they are having some problems affecting their wellbeing. So, when data suggests a student might not be thriving, the University reaches out to the student to find out why they have stopped engaging and to offer them appropriate support.
The affected student is also sent helpful information on how to manage their learning, and the data is shared with teachers so they can offer personalised support during tutorials.
How to study in Nottingham
It's clear that both Nottingham Trent University and the University of Nottingham take their students' wellbeing seriously, making either an ideal choice for international students.
If you'd like to apply but don't meet the entry requirements, Kaplan can help. We offer degree preparation courses designed to improve your academic skills and raise your English language level until you meet the University's requirements. When you pass your course at the required level, you're guaranteed entry to your chosen degree!
We'll also support you throughout the application process, helping you to choose the right course and advising you on the visa process. Before you travel, we'll even send you useful pre-arrival information to help you get ready for your studies abroad.
If you'd like to find out more, check out the links below, or contact us to discuss your options.